Riverdale Casts Betty's Long-Lost Brother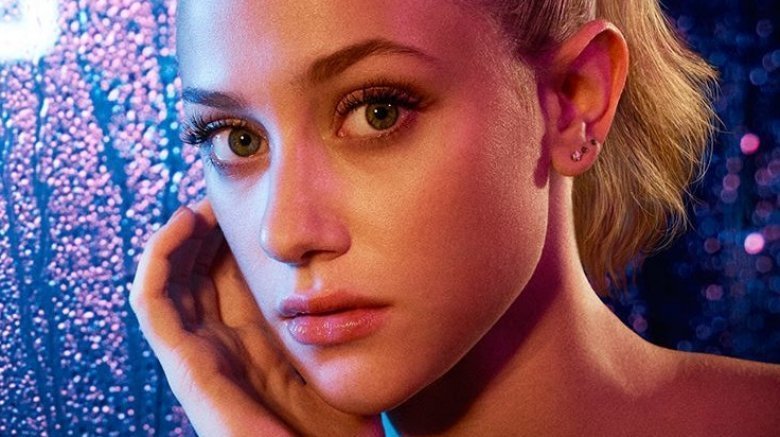 Riverdale has cast an actor/musician as Betty's long-lost brother. TVLine reports that Hart Denton, a relative newcomer who appeared in an episode of Fox's Lethal Weapon last year, has joined the show as Chic Cooper, the brother of Lili Reinhart's character. The character is set to pop up halfway through the season.
Betty learned about her brother in the season one finale, when it was revealed that her mother Alice (Madchen Amick) had a baby in high school who she gave up for adoption. Veronica (Camila Mendes) said that Veronica's brother must be some sort of "blonde Adonis," and Henton seems to live up pretty well to that description. However, this being Riverdale, Chic's arrival likely won't be all sunshine and rainbows.
Betty will have lots of other things to worry about as well. Showrunner Roberto Aguirre-Sacasa previously teased that her relationship with Cole Sprouse's Jughead will be on the rocks throughout the season, saying that Jughead "goes on a pretty dark journey and that's the tension in Betty and Jughead's relationship."
"It's like Romeo and Juliet," Reinhart said of their relationship. "There's definitely a divide between the north side and the south side of Riverdale and Betty's on one side and Jughead's on the other. You have to choose a side. So it causes a rift between the two, and a big divide, and they start to be pulled away from each other. They can't see each other as much, and that causes some Bughead problems that might tear some people's hearts out. But there has to be trouble in paradise. This is Riverdale and people die."
Riverdale season two will see Charles Melton replacing 13 Reasons Why's Ross Butler as Archie's rival Reggie Mantle, while Mark Consuelos joins as Veronica's previously jailed father Hiram Lodge. Other new cast members include Brit Morgan as the "Snake Charmer" Penny Peabody, Vanessa Morgan as the Southside Serpent member Toni Topaz, and Graham Phillips as the "wolf in sheep's clothing" ex of Veronica.
K.J. Apa,  Luke Perry, Skeet Ulrich, Madelaine Petsch, Casey Cott, Ashleigh Murray, Marisol Nichols, and Nathalie Boltt also star in Riverdale. The show returns for season two on Wednesday, Oct. 11 at 8 p.m. on The CW.