Riverdale Season 2's Betty/Jughead Story Will 'Tear Some People's Hearts Out'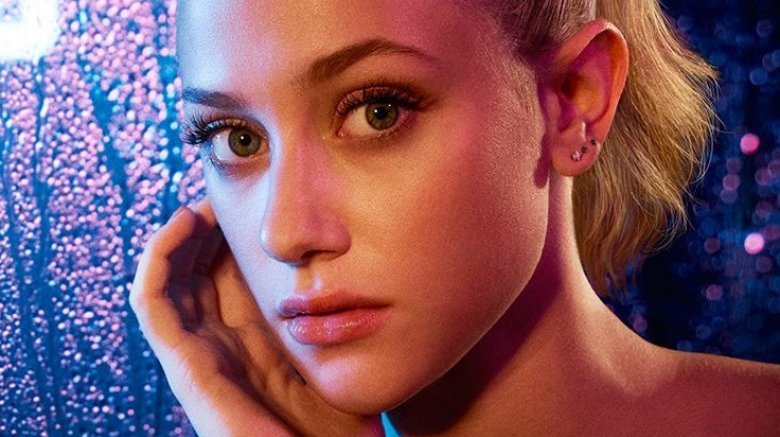 The CW
Things are going to get even darker in the second season of Riverdale, in a way that will jeopardize a fan-favorite relationship.
The hit CW series sees Betty Cooper (Lili Reinhart) and Jughead Jones (Cole Sprouse) getting together, despite the drama swirling around the titular town threatening to keep them apart. Affectionately referred to as "Bughead," the couple as set countless fans' hearts ablaze. But with Jughead moving to a new part of Riverdale, attending a new high school, and potentially cozying up to the Southside Serpents at the end of the first season, the cuteness and chemistry between him and Betty faces more than a few obstacles. And according to Riverdale executive producer Roberto Aguirre-Sacasa, it's only downhill from here. 
"I can tell you Jughead is definitely going to Southside High, which certainly makes it harder for him to avoid joining the Serpents," Roberto Aguirre-Sacasa told Entertainment Weekly. "But Jughead goes on a pretty dark journey and that's the tension in Betty and Jughead's relationship."
Reinhart herself chimed in about the doomed relationship, stating that the distance between the pair and Riverdale's growing darkness is going to severely tangle their bond. 
"It's like Romeo and Juliet. There's definitely a divide between the north side and the south side of Riverdale and Betty's on one side and Jughead's on the other. You have to choose a side," the 20-year-old actress explained. "So it causes a rift between the two, and a big divide, and they start to be pulled away from each other. They can't see each other as much, and that causes some Bughead problems that might tear some people's hearts out. But there has to be trouble in paradise. This is Riverdale and people die."
Riverdale, based on the beloved Archie comics, also stars KJ Apa as Archie Andrews, Camila Mendes as Veronica Lodge, Madelaine Petsch as Cheryl Blossom, Ashleigh Murray as Josie McCoy, Marisol Nichols as Hermione Lodge, Madchen Amick as Alice Cooper, Skeet Ulrich as F.P. Jones, Casey Cott as Kevin Keller, Mark Conseulos as Hiram Lodge. Luke Perry as Fred Andrews rounds out the cast, but the character's fate is currently unknown after the shocking season one cliffhanger.
The series will return on Wednesday, October 11 on The CW. While we wait, find out how the cast of Riverdale should really look.