Riverdale Season 2 Will Introduce Betty's Long-Lost Brother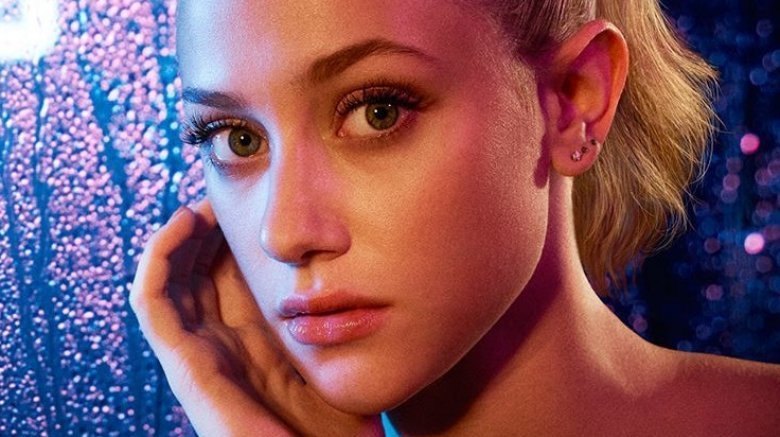 The CW
The Cooper family drama will get even more complicated in the next season of Riverdale. According to TV Line, the hit CW teen drama series is currently looking to cast the role of Betty Cooper's (Lili Reinhart) long-lost brother. 
During the series' season one finale, Betty discovered that her mother Alice (Mädchen Amick) got pregnant in high school, but gave the baby—a son—up for adoption. Fans will now get to meet that child, named Chic Cooper, in the series' second season. The role of Chic (yes, that's his real name) is said to be a recurring guest star, and will reportedly make his debut appearance midway through season two. 
Though this news might throw some fans for a loop, it isn't entirely shocking to those keeping up with all things Riverdale. The series' showrunner, Roberto Aguirre-Sacasa, told TV Line back in May that he "wouldn't be surprised" if Betty's brother was introduced in future episodes. 
In the original Archie comics, upon which Riverdale is based, Chic Cooper isn't a main character, but is an interesting one nonetheless. Chic is shown with strawberry blond hair—different than Betty's sunny golden locks—and is the assumed eldest of the Cooper children. He first popped up on the page in Little Archie in the 1960s as a teenager, mostly appearing thereafter to chauffeur the younger Riverdale residents around town when they needed an adult to accompany them somewhere. But now that Archie and co. are older in the series, that aspect of Chic's character may not matter as much.
But the most interesting thing about Chic Cooper is the fact that he is also a secret government agent. Even if he isn't one in the show, his mere involvement will undoubtedly bring even more drama to Riverdale and its already tangled storylines and send Betty's life, which is already crumbling at her feet, into full-on tailspin. 
Reinhart herself even said that Betty's relationship with boyfriend Jughead (Cole Sprouse) will "tear some people's hearts out" in season two. "It's like Romeo and Juliet. There's definitely a divide between the north side and the south side of Riverdale and Betty's on one side and Jughead's on the other. You have to choose a side. So it causes a rift between the two, and a big divide, and they start to be pulled away from each other," the 20-year-old actress said. "They can't see each other as much, and that causes some Bughead problems... but there has to be trouble in paradise. This is Riverdale and people die."
With her boyfriend Jughead (Cole Sprouse) attending a different school and potentially joining the nefarious Southside Serpents, and her "dark" alter ego coming out to play, Betty is a bit broken in the second season. It seems a mysterious older brother will only make things worse. 
Riverdale returns to the CW on Wednesday, October 11, just enough time to start fan-casting the role of Chic Cooper.