Jessica Williams Joins Fantastic Beasts 2 Cast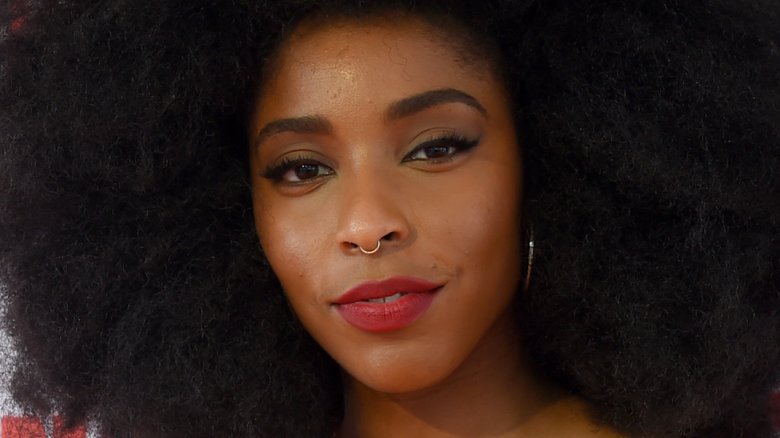 Getty Images
The cast for the upcoming Fantastic Beasts and Where to Find Them sequel has added a Daily Show alum. Pottermore reports that former TDS correspondent Jessica Williams has joined the film, alongside a number of other actors– some in recognizable roles.
The movie will open in 1927, a few months after Newt Scamander (Eddie Redmayne) helped to capture Grindelwald (Johnny Depp). However, the dark wizard has since escaped, gathering followers for his cause. This time, it is his former friend Dumbledore (Jude Law) who must team up with his former student Newt to capture him. The action will move from New York to Paris and will feature some "surprising nods" to the Harry Potter films.
There is no word yet on who Williams will play in the film. The actress, who recently starred in The Incredible Jessica James for Netflix, is friends with Harry Potter author J.K. Rowling, who congratulated her on Twitter for landing the part. "Soooooo happy," Rowling commented on a post Williams made about the role.
Also announced for the cast is Brontis Jodorowsky (El Topo), who will be playing Nicolas Flamel. Harry Potter fans will remember Flamel from The Sorcerer's Stone, in which it was revealed that he was good friends with Dumbledore. Other new cast members include Wolf Roth (Das Erbe der Guldenburgs) as Spielman, Victoria Yeates (Call the Midwife) as Bunty, Derek Riddell (Ugly Betty) as Torquil Travers, Poppy Corby-Tuech (Harlots) as Roseri, Cornell S. John (Captain America: Civil War) as Arnold Guzman, and Fiona Glascott (Resident Evil) as an unnamed character.
Katherine Waterston, Alison Sudol, Dan Fogler, and Carmen Ejogo are set to reprise their roles for the sequel, while Callum Turner and Zoe Kravitz join the sequel as Newt's brother and Leta Lestrange, respectively. Other cast members include David Sakurai, Claudia Kim, William Nadylam, Invar Sigurdsson, and Olafur Darri Olafsson. The sequel, the second film in a planned series of five, will be directed by David Yates.
The movie has a Nov. 16, 2018 release date.