Patton Oswalt Is Eager To Return To One Of His Marvel Characters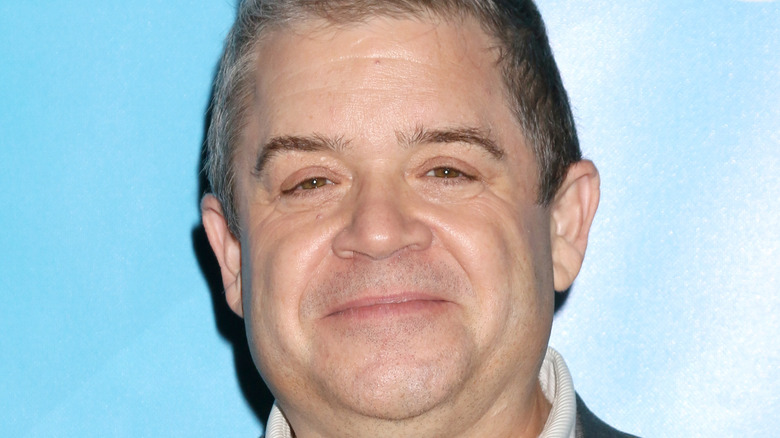 Kathy Hutchins/Shutterstock
Some folks might hesitate to call Patton Oswalt a superstar, but he's probably earned the title at this point in his career. The beloved actor and comedian has, after all, accrued more than 200 screen credits in his now decades-long career, including contributions to animated hits like "Ratatouille" and "BoJack Horseman," small-screen staples like "The King of Queens" and "Justified," and lauded indie flicks like "Young Adult" and "Magnolia" (via IMDb). Along the way, Oswalt has become one of the most recognizable, and well-respected funnymen in showbiz.
Patton Oswalt is, of course, also a bonafide pop culture savant whose credibility, though occasionally controversial (per Wired), is all but unimpeachable. The actor's love of comic books, and sci-fi and fantasy fare of every flavor has often influenced his career choices too, leading to roles in numerous projects boasting such origins — not to mention a mind-boggling bit of "Star Wars" and MCU-flavored filibustering on "Parks and Recreation."
It should come as no surprise that a handful of offerings from Marvel banner are among Patton Oswalt's credit. And it seems the actor is indeed eager to return to one of those Marvel roles.  
Oswalt is hot to bring Eternals' Pip the Troll back to the big screen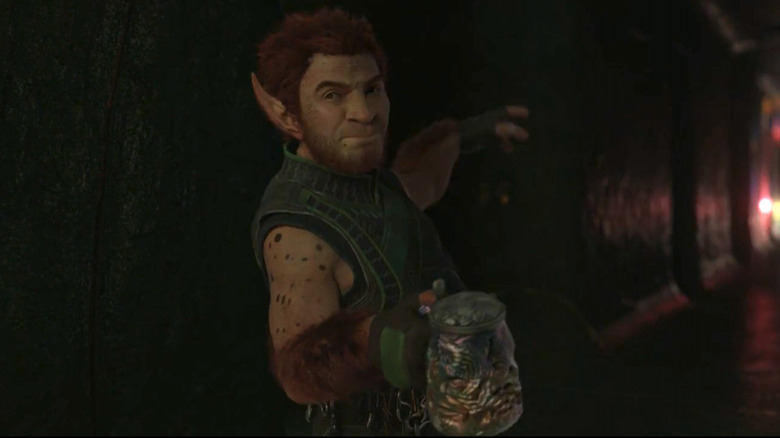 Marvel Studios
For those keeping track, Patton Oswalt's Marvel resume so far includes voicing Uncle Ben in the animated "Spider-Man" series, playing all of the Koenig brothers on ABC's "Agents of S.H.I.E.L.D.," and giving voice to a legendary supervillain on Hulu's "M.O.D.O.K." But it seems the Marvel role he's most eager to reprise is that of Pip, the boozy, motion capture troll Oswalt debuted via a post-credits scene in 2021's "Eternals."
Oswalt admitted as much in an interview with Comicbook.com after being pressed about rumors that Pip and Harry Styles' Eros (aka Starfox) may be the focus of an "Eternals" sequel. Per Oswalt's claims, that approach would give Marvel the chance to flesh out a number of second-tier characters. "That would be amazing if it was about Starfox and Pip," Oswalt said, "because it just seems to me that every time Marvel has rolled the dice on these kind of B or C-level characters that everyone's like, 'Oh, who cares about them?' That's where they end up kind of really blossoming."
Oswalt went on to point out that Pip and Starfox could prove a similar sort of gamble that Marvel successfully took with "Guardians of the Galaxy" and "Ant-Man," before adding, "So if they did a movie about Starfox and Pip, that would be ... Those would be dice I'd like to roll. Why not?" 
Eternals' lackluster performance means Oswalt's return as Pip remains very much uncertain
Unfortunately for Patton Oswalt, Marvel bosses might have a somewhat unsatisfactory answer to that final question. Upon its release, "Eternals" was hardly the sort of megahit the super-powered studio has been cranking out with astonishing regularity over the past decade-plus. In fact, according to Box Office Mojo, the $200 million "Eternals" currently boasts one of the lowest box-office takes of the 28 MCU films to date.
Of course, it should be noted that "Eternals" was released during the COVID-19 pandemic, and it's tough to tell just how much public concern might have affected the star-studded film's box office tally. Unfortunately, the film's critical reaction wasn't much better; it only earned a 47% positive rating on Rotten Tomatoes, proving the lowest of any MCU film to date and becoming the only MCU film to warrant the dreaded Rotten Tomatoes splat.
With an overstuffed slate of projects already in the works, that combination of underwhelming box office and rotten critical rating is likely not helping the odds that MCU brass will green-light a sequel to "Eternals" anytime soon. Marvel producer Nate Moore even went so far as to tell the Toronto Sun that an "Eternals" sequel may not even be entirely necessary. Should that continue to be the case, Oswalt's hopes for a Pip-and-Starfox-centric story may remain just that. Unless, of course, the duo ends up fronting a new Disney+ streaming series, which we would absolutely watch by the way.