The Real Reason Netflix's Cowboy Bebop Was Canceled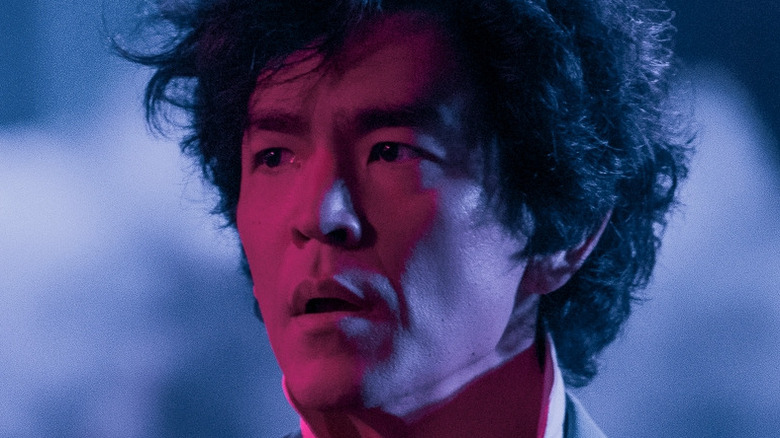 Kirsty Griffin/Netflix
Netflix's live-action adaptation of the beloved anime "Cowboy Bebop" was a serious disappointment. Critics and long-time fans of the original animated series were scathing in their appraisal of this remake, pointing to the series as proof that Netflix just doesn't understand anime (via Forbes). Currently, the first season has a deflated 46% critic score and a mediocre 60% audience score on Rotten Tomatoes.
So it wasn't much of a surprise when the news came that "Cowboy Bebop" was getting the ax, even if it came only three weeks after the series premiere. Still, Netflix has become somewhat notorious for killing shows that are actually doing quite well, or at the very least have a devoted fanbase. The examples are easy to find, from "The Unbreakable Kimmy Schmidt" (via Decider) to "The Get Down" to "GLOW" (via Vanity Fair).
In other words, it is tough to tell what kind of metric Netflix uses to decide which projects to continue and discontinue. If critical praise and a loyal fanbase are clearly not the deciding factors, then it seems worth asking what is.
Cowboy Bebop cost too much to make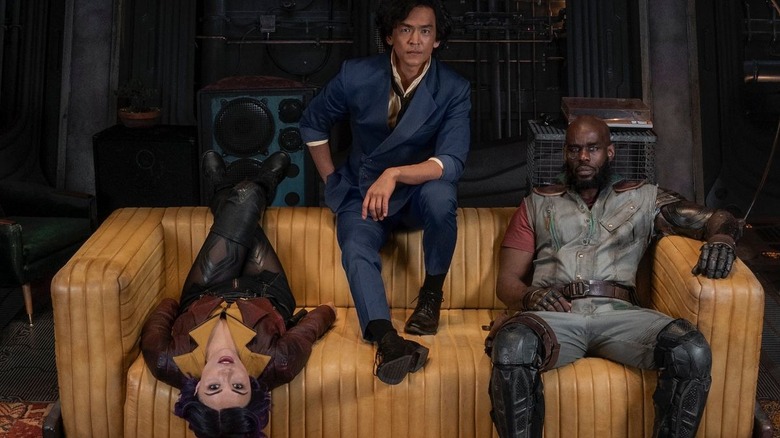 Nicola Dove/Netflix
"Too much" is a vague term when it comes to the cost of making movies and television, but according to The Hollywood Reporter, the basics go like this: Netflix balanced the cost of "Cowboy Bebop" against the viewership numbers. The show's first week saw the show watched for about 21 million hours, which only made it the sixth-most-watched show on the platform. The second week saw viewership hours increase dramatically to over 74 million, but in its third week, those numbers were more than halved (via Newsweek).
Ultimately, the disappointing viewership numbers didn't justify the high cost of producing each episode. This fact, however, is somewhat surprising, given that one of the most common complaints about the "Cowboy Bebop" adaptation was that it looked cheap. "This is Netflix chaff," wrote Den of Geek's Joe Matar. "Unfortunately, it's Netflix chaff that happens to share its title with one of the best anime series ever made."
If there was one saving grace in the live-action series, it would have been the casting — particularly that of John Cho. IndieWire's review singled him out as an inspired choice to play wounded-but-cocky protagonist Spike Spiegel. "If he can't be as self-actualized as Spike was in the anime, Cho still hints at shifting layers of regret and spiritual purpose even when he's forced to pretend there's nothing under the surface," David Ehrlich wrote. Cho was understandably disappointed by the cancellation (via The Hollywood Reporter). Unfortunately, when it comes to one of the most visually stunning anime programs in recent history, good acting isn't enough to rise above the chaff.