The Romantic Pairing That Chicago Med Fans Don't Want To See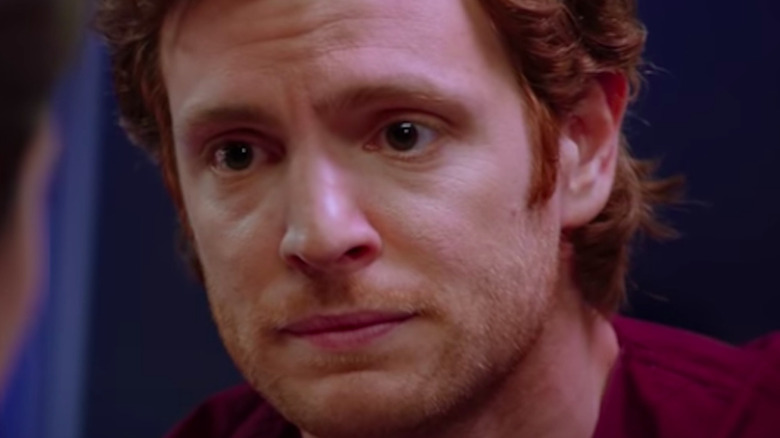 NBC
As one of the shows in NBC's "One Chicago" lineup, "Chicago Med" is so engaging because the structure of the narrative allows for separate plotlines to develop at any given time. Doctors and nurses come and go, sickly patients heal, and relationships ebb and flow. It's pretty typical for medical dramas to include a complex web of romantic ties to keep viewers on their toes, and that's a trope that "Chicago Med" employs with gusto. While the will-they-won't-they relationship between Dr. Will Halstead (Nick Gehlfuss) and Dr. Natalie Manning (Torrey DeVitto) took center stage for many seasons, myriad other couples have gotten together and broken up since the show first premiered in 2015.
The medical professionals at Gaffney Chicago Medical Center have a hard time keeping their hands off of each other, but it's also rare to see a relationship last longer than a few episodes. Romantic entanglements are numerous and short-lived, some with more chemistry than others. However, fans are convinced that there's one couple that there's one relationship that should stay platonic. Let's take a look at why fans are so against a potential relationship between these two characters.
Fans want Charles and Goodwin to stay friends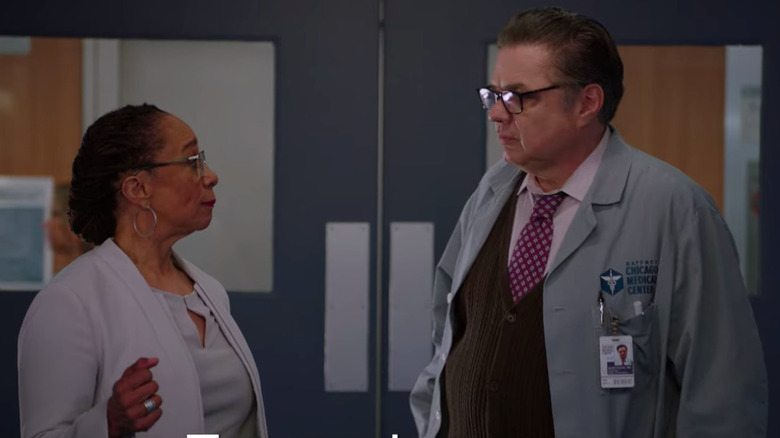 NBC
Some viewers have wondered whether or not the minds behind "Chicago Med" would ever set the stage for a romance between Sharon Goodwin (S. Epatha Merkerson) and Dr. Daniel Charles (Oliver Platt), although most are of the opinion that the coupling would be a mistake.
As two of the only four stars to appear in every episode of "Chicago Med," fans of the series have come to know Goodwin and Dr. Charles quite well. As the head of Patient and Medical Services at Gaffney Med, Goodwin is incredibly dedicated to ensuring that the patients who come into the hospital are receiving the best level of care possible. Likewise, Dr. Charles has consistently demonstrated his devotion to the principles of psychiatry, showing time and time again that he's committed to helping his patients cope with the struggles they're facing. 
On paper, it seems like a romance between the two would work out just fine. However, longtime fans of the series think that the character's established friendship is better than anything else the writers could come up with. "As much as I'd love to see them together at some point, I'd hate to see their friendship go down the tubes," wrote Redditor u/iTiff_. 
Another aspect of their dynamic to think about is that Goodwin is technically Charles' supervisor, a situation that could get dicey if their theoretical romance was to go south. A romantic relationship between the two would definitely come with significant professional risk, with Reddit u/uptbbs calling the potential pairing a "recipe for disaster." 
Both characters have had challenging love lives, so viewers will just have to wait and see what happens when "Chicago Med" Season 8 airs later this year.