Only Four Chicago Med Stars Have Been In Every Episode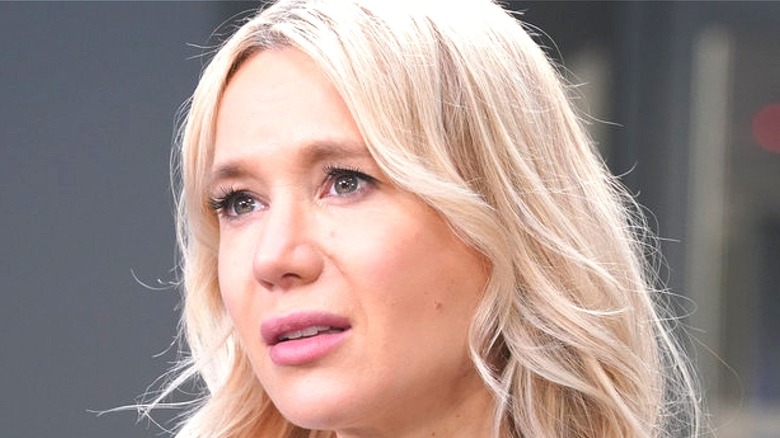 Elizabeth Sisson/NBC
Airing weekly since its launch on NBC in 2015, "Chicago Med" is the third entry in producer Dick Wolf's ratings-topping slate of "One Chicago" action dramas. Inviting viewers into the high-intensity emergency department of the fictional Gaffney Chicago Medical Center, the series features a lengthy cast list of doctors, nurses, and support staff dealing with the city's most challenging medical cases.
With over 130 episodes and counting since its premiere, the show has tasked its first responders with managing everything from a citywide bioweapon release to a mass casualty train wreck to a daunting array of gunshot wounds, toxic chemical spills, and other life-threatening emergencies. It's no surprise, then, that with such a wide spectrum of medical issues, the series demands a diverse array of medical professionals skilled in the requisite specialties to deal with whatever is wheeled in through the hospital's doors on any given day. That being said, who are the four series' stars with the skills, and narrative arcs, to allow them to appear in every episode of "Chicago Med" to date?
A select few actors have appeared in all Chicago Med episodes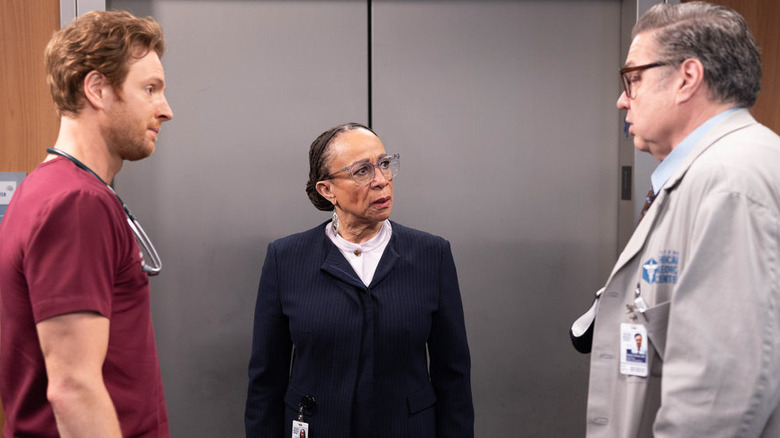 Adrian S. Burrows Sr./NBC
With a current total of 134 episodes and dozens of characters to consider, even the most die-hard Chi-Hards would have a tough time naming the actors who have shown up for duty at Gaffney Med in every installment of this long-running hit.
One approach to narrowing down the list might be to assume the stars appearing the most are those most likely to be staffing the E.R. This approach, in fact, would reveal two of our episode leaders: Nick Gehlfuss' Dr. Will Halstead and Marlyne Barrett's charge nurse Maggie Lockwood, a pair that does spend almost all their time admitting patients. Then, looking a bit farther afield from the E.R. floor, there's Oliver Platt's Chief of Psychiatry Dr. Daniel Charles and S. Epatha Merkerson's Chief of Services Dr. Sharon Goodwin, who are either called to the E.R. regularly or seen in other capacities on a recurring basis. And while there are several other team members from "Chicago Med" in the 100+ episodes club, these four actors are the only stars with a perfect attendance record.