Superman & Lois Star Clues Fans In On New Villain Coming In Season 3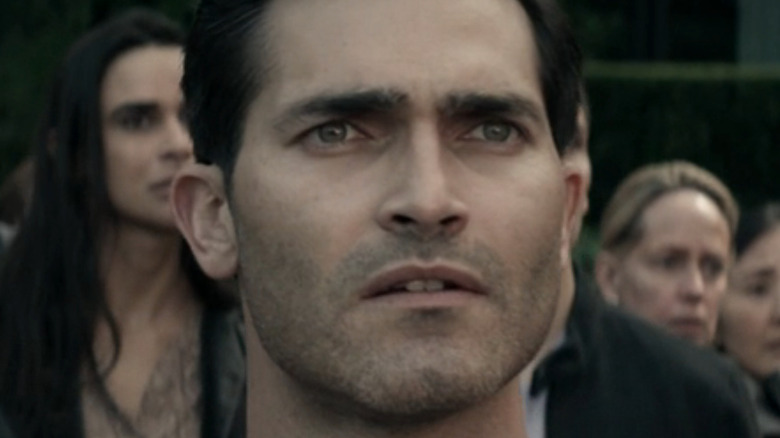 The CW/HBO Max
The CW's "Superman & Lois" follows the Man of Steel (Tyler Hoechlin) and his wife Lois Lane (Elizabeth Tulloch) as the two do their best to balance their family obligations with their seemingly never-ending mission to save the world. Since its debut, the series has earned positive reviews, many of which note the ways in which the show stands out from its fellow Arrowverse compatriots. Even in its sophomore year, the series has made plenty of fans happy with its choice of villains. 
In Season 1, Superman battles Tal-Rho (Adam Rayner), a Kryptonian hiding on Earth under the assumed identity of businessman Morgan Edge. He uses the planet's resources to try and recreate Krypton, building an army of warriors for himself in the process. In the process of confronting his first season-long enemy in the series, Superman discovers a number of startling truths about himself, his home planet, and his family.
Season 2 sees Superman facing off against Ally Allston (Rya Kihlstedt) and the Inverse Society, giving the character of Bizarro his first live-action showing. In the comics, Bizarro is an evil opposite duplicate of the hero from an inverted, alternate universe. While "Superman & Lois" gives its own unique twist on the storyline, it also briefly grants Hoechlin the opportunity to act out two dramatically different versions of his famous character. 
In anticipation of the show's third season, Hoechlin and Tulloch shared a few teases about the next foe the duo will encounter.
A very cool villain is coming next season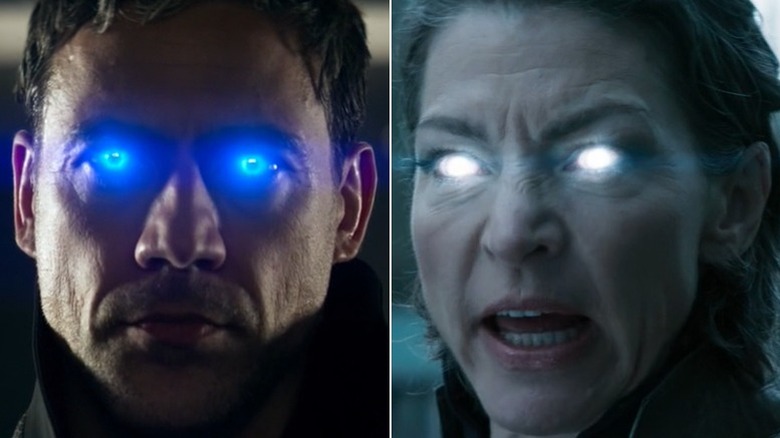 The CW/HBO Max
Although "Superman & Lois" Season 3 is unlikely to hit TV screens until 2023 (via TVLine), the creative team behind the series is apparently well into the planning phase, and fans have already been given a small indication of what's coming next.
During a red carpet interview with Entertainment Tonight at The CW's 2022 upfronts presentation, Elizabeth Tulloch began answering a question by explaining the way that Season 1 bled directly into Season 2. However, before she could reveal if this will happen again in Season 3, Tyler Hoechlin cut her off for fear of spoilers. "You'll see at the end of this season why our answer isn't anything definite," interjected Hoechlin, in a series of clips roughly cut together by the outlet. In the vaguest terms possible, Tulloch simply added, "I do know that we're getting a very cool villain."
In quote tweets and replies, various fans have used gifs to suggest Brainiac or Doomsday as the next season's villains. There is even significant discussion among fans about seeing Lex Luthor return to the small screen. Of course, Luthor already exists within the shared "Arrowverse," as played by Jon Cryer in "Supergirl." One particularly emphatic fan even suggested the means by which the Man of Steel's arch-nemesis could be freed from his current imprisonment in the Phantom Zone. 
Whichever villain arrives next season, something tells us there's a good likelihood that their eyes will glow when they're angry.