Ron Howard's Brother Clint Howard To Appear In Han Solo Movie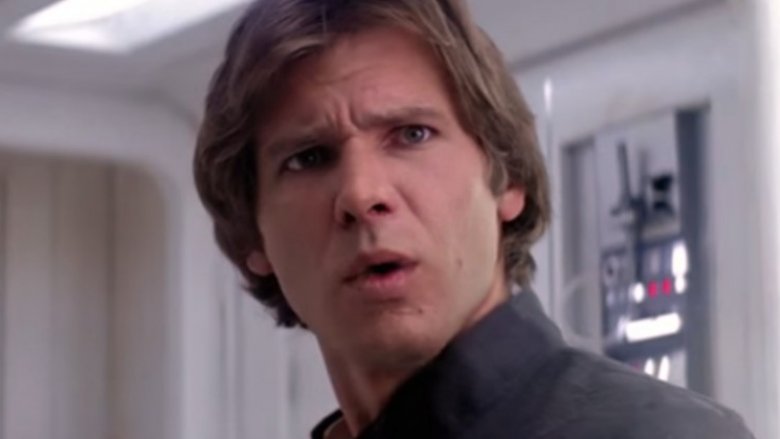 It's all in the family. 
Director Ron Howard has announced that his younger brother, Clint Howard, will make an appearance in the upcoming Han Solo prequel film.
Howard, who stepped up to take over directorial duties from Phil Lord and Chris Miller after they were reportedly fired, took to Twitter to confirm the news. A fan tweeted to the filmmaker, "Please tell me you have a role for Clint," to which Howard responded, "You won't be disappointed."
It's unclear what role Clint will fill, but it's safe to assume that it may be a cameo. In years past, he's popped up in several of Howard's projects including Apollo 13, Cocoon, Far and Away, Arrested Development, Eat My Dust, and Splash. It only seems right that the brotherly duo would join forces again for the Solo-centric Star Wars pic. 
Earlier this week, Howard gave an update on the film's production, stating that things are "coming along great." Additionally, the director praised the writing and the actors behind each character, all of which contribute to a great filmmaking experience. 
"It's a fantastic script, a great cast, and I am having a fantastic creative experience with it," said Howard. "It's a great young cast, incredibly strong—smart, funny people who love their characters and love being part of this. I think we'll be able to do something that is a lot of fun."
Clint will join Alden Ehrenreich as the beloved space scoundrel himself, Joonas Suotamo as Chewbacca, and Donald Glover as a young Lando Calrissian. Woody Harrelson, Thandie Newton, Warwick Davis, and Phoebe Waller-Bridge round out the cast, though their roles are currently unspecified. 
The untitled Han Solo movie is set for release on May 25, 2018. While we wait see which character Clint Howard will play, check out what we hope to see in the prequel.