The Mandalorian Character That Fans Want To Come Back In Season 3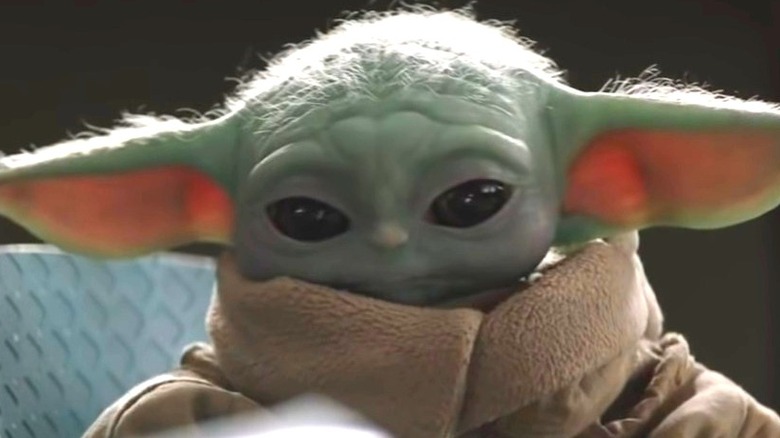 Lucasfilm/Disney
"The Mandalorian" is Disney+'s flagship series, so when Jon Favreau and Dave Filoni announced that a third season was on the way, it wasn't particularly surprising. The collective fan response to the news proves that mystery isn't inherently required for a great reveal. The "Star Wars" spin-off, which follows Din Djarin (Pedro Pascal) aka the Mandalorian bounty hunter with a soft spot for green babies, is currently certified fresh by Rotten Tomatoes and holds the honor of a 93% positive rating. So, yes, the expected standard for future quality is high, but only because the series has delivered well up to this point.
Fans have other expectations, too. While it's a given that Pascal will return to don the helmet, and highly anticipated that talents such as Giancarlo Esposito and Emily Swallow will come back to their respective, pivotal roles, very few names have been officially confirmed for the third season. In this void, the community is speculating about the potential return of their favorite characters. Surprisingly, several such voices share a singular character in mind. Here's the Mandalorian character fans hope to see return in Season 3.
Fans want to see Migs Mayfeld return on The Mandalorian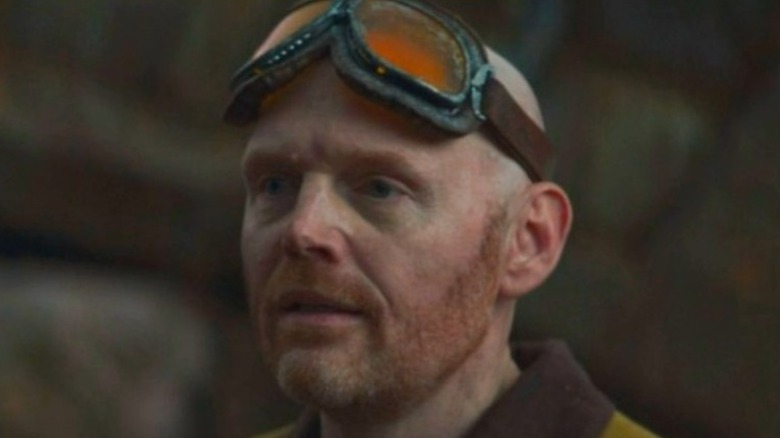 Lucasfilm/Disney
To gauge fans' thoughts, we turned to Reddit, where a subreddit for "The Mandalorian" is buzzing with hypotheticals and the consensus seems to be a desire to see Migs Mayfeld (Bill Burr) return. For those who might be unfamiliar, Mayfeld is a mercenary and former member of the Imperial Army that, depending on the day, either works against — or with — Din Djarin. So far, according to IMDb, he's appeared twice in "The Mandalorian," once per season, in Chapters 6 and 15. Of Mayfeld, Reddit user Reasonable_Win485 simply posted, "I hope to see Mayf[i]eld return for Season 3." The single thought received approximately 10,000 upvotes and 300 comments, most of which passionately agreed, although a fair percentage were certain that the character had perished in an explosion in Chapter 15. Per the unspoken rules of television, though, since the death was not explicitly shown on screen, certainty either way is impossible.
Another poster, robisadog, stated, "I really hope Mayfeld returns in S3. I think BB [Bill Burr] did an excellent job with his character!" This hope, too, received nearly 10,000 upvotes, and almost 400 comments, most of which echoed the sentiments described in the first Reddit post, albeit with a little more humor. Many of the commenters chose to lace their positivity with jokes about Burr's Bostonian accent. One comment stood out that summed it all up quite well. djordi said, "In the first season he did a fun job with a borderline joke character, because of his history of trolling Star Wars fans. In the second season, he explored the depth of someone dealing with PTSD and gave one of the best performances in the whole series."
Bill Burr wants to see Mayfeld come back, too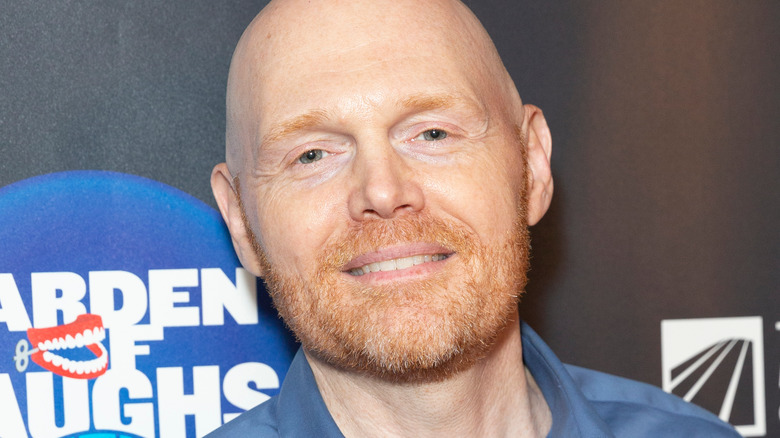 lev radin/Shutterstock
Fans aren't the only ones that want to see the character return. In a late 2021 interview with Screen Rant, Bill Burr said he wanted to see his return as Mayfeld as well. "Oh, I hope so," he said. "Jon Favreau and Rick Famuyiwa, who wrote both of my episodes that I did — to be a small part of something that big that is that good that means so much to so many people. I'm obviously not allowed to say anything other than I just absolutely love being on that show and I hope it continues and if it doesn't, I've had a blast." 
Is it surprising that Burr can't — or won't — offer any official confirmation? No, not really. After all, Disney looms over their actors like the Death Star ... they might even have a real one, at this point. However, it's encouraging that Burr is not only open to an encore but keen on it. If he gets a third shot at the role, maybe Mayfeld will be on his own side, this time. Who knows?