The Real Reason Ralph Macchio Agreed To Star On Cobra Kai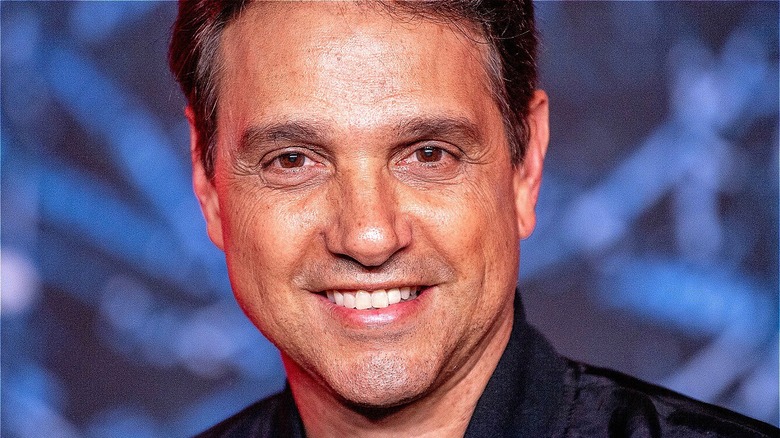 Rochlin/Getty
Ralph Macchio agreeing to reprise his Daniel LaRusso character for the TV series "Cobra Kai" was more than a little shocking, especially considering it was a role he hadn't stepped into since 1989's "The Karate Kid Part III." What was even more shocking, though, is just how good the series actually turned out. Instead of being a novelty-soaked rehash for original fans, "Cobra Kai" was a reimagining of the classic characters that actually managed to move each into the modern day in ways that felt realistic. 
Macchio is inarguably best known for his "Karate Kid" role, but it's not like he needed "Cobra Kai." He'd had plenty of work since then, even appearing in hit films like "My Cousin Vinny" and acclaimed shows like HBO's "The Deuce." The franchise had also technically already moved on without him. Macchio said the studio had decided to take things in a different direction for 1994's "The Next Karate Kid" with someone younger (via Uproxx), and since that time, a reboot starring Jackie Chan dropped in 2010 and found success. So, one would assume a sequel to that was more likely than LaRusso throwing kicks again. 
Except it did happen, and "Cobra Kai" proved a roaring success. What exactly was it, though, that convinced Macchio to come back after all these years for a streaming series? 
The focus on Johnny helped sell Ralph Macchio on Cobra Kai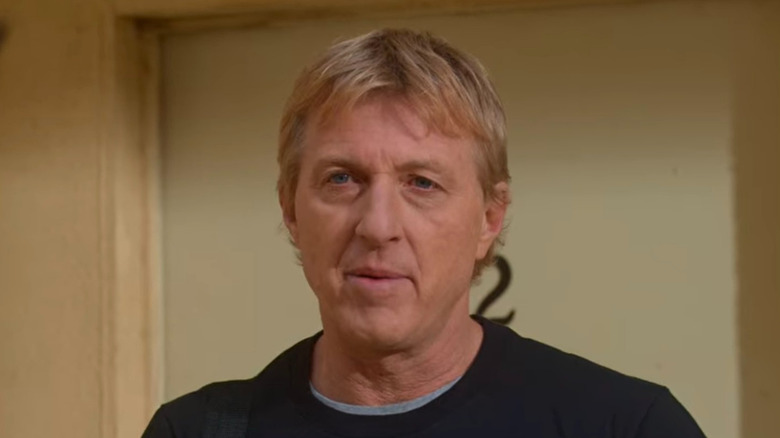 Netflix
Arguably the boldest and best decision "Cobra Kai" made was to switch the perspective from LaRusso as the franchise protagonist to Johnny Lawrence (William Zabka), his rival from the original film. While the "Karate Kid" franchise had thus far treated Johnny as a spoiled brat, "Cobra Kai" was able to flip the script on events by simply having a little empathy for Johnny, showing that in his world, LaRusso was — and is — the villain. We meet Johnny as a broken-down middle-aged man, mocked by the billboards and commercials pumped out by now-car salesman LaRusso. 
Macchio appears to think the switch was a strong creative decision too, as he said the creators pitching this idea was what made him consider stepping back into the role of LaRusso.
"Well, the credit goes to Jon [Hurwitz], Josh [Heald], and Hayden [Schlossberg], the creators. These guys really had a very well-thought-out pitch by coming in through the eyes of Johnny Lawrence — basically turning the prism view in the universe," Macchio said about his decision to return (per Business Insider). Macchio went on to explain that he'd turned down franchise offers for 30 years, but the passion the creators had for the universe and bringing it back to life convinced him it could be worthwhile. 
Macchio also loved the TV format for the franchise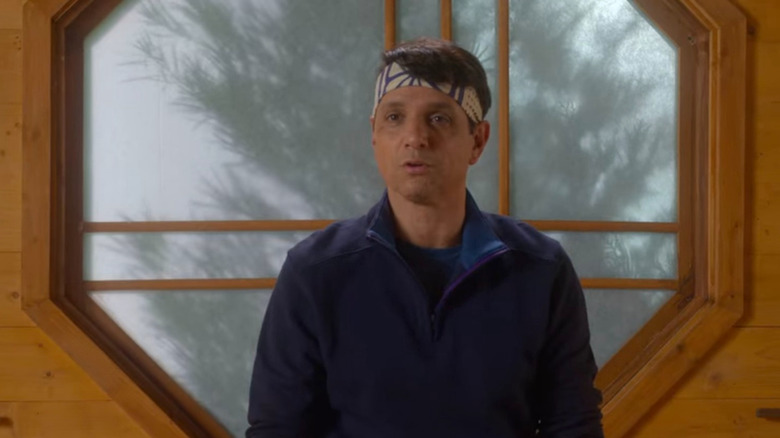 Netflix
"Cobra Kai" functioning as a series gives it time to not only follow Johnny's story, but also LaRusso's, as well as introducing a collection of younger characters. It's made for a show that has evolved quite a bit over its four seasons on the air, and it has covered a ton of ground with both new and old characters. 
Macchio said the fact that television content had become so strong before "Cobra Kai" debuted in 2018 was also a factor that helped him see how a series sequel could be pulled off. To hear Macchio tell it, "Cobra Kai" isn't even a show at all, but rather a series of films that continue to be cut up into separate chapters. 
"Only now do we have these platforms where you can take a five-hour movie and cut it up into half-hour parts. Because that's what we did. We're making these five-hour movies — that's how we approach it," he said (via Business Insider). Interestedly, Macchio also said he thinks the original "Karate Kid" would be a TV series if it were made today,. Still, he is not closing the door on the possibility on another movie. 
"Once this worked on this level, I would be foolish to say, 'But that won't work.' I am open to all that — of course, with the right content and execution," he said when asked about the possibility of another sequel to the franchise in film form again (per The Hollywood Reporter).