The Connection You Didn't Know Warrior Nun Had With Metal Gear Solid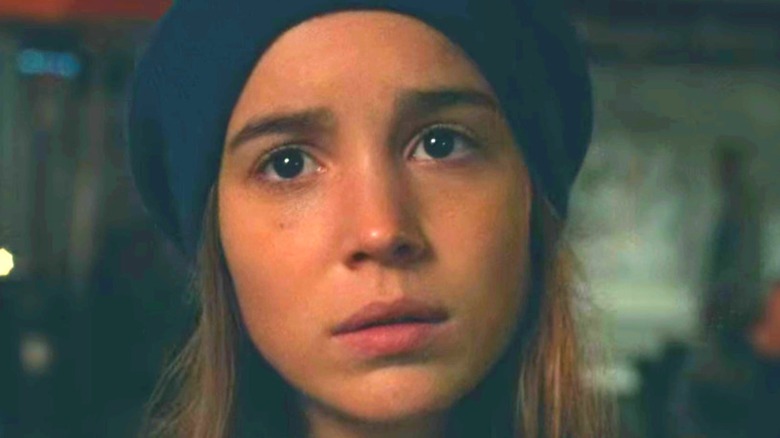 Netflix
Netflix's "Warrior Nun" follows a young tetraplegic woman named Ava (Alba Baptista), who is found dead in a church. However, when she magically awakens, Ava finds she has full functionality of her body again. There's just one problem. The mysterious artifact that brought her back has been lodged in her body, and she is unable to remove it. As strange events begin occurring around Ava, she is taken into the Order of the Cruciform Sword, where she begins to understand her new purpose. Ava must hunt and battle demons on Earth, but there are forces from both heaven and hell that want to gain control of her and her mysterious new powers. 
Conversely, the video game series "Metal Gear Solid" follows the adventures of retired superspy Solid Snake as he repeatedly attempts to save the world from the threat of nuclear war. As Snake works to keep the dangerous Metal Gear weapons from being used to threaten or eradicate humanity, he battles all manner of strange and surreal opponents, including the occasional supernatural foes. 
While both series' are somewhat fantastical, they don't have much in common aside from that, right? Well, you might be surprised to learn that one particular individual links "Warrior Nun" to "Metal Gear Solid."
David Hayter is best known for his work in the Metal Gear Solid franchise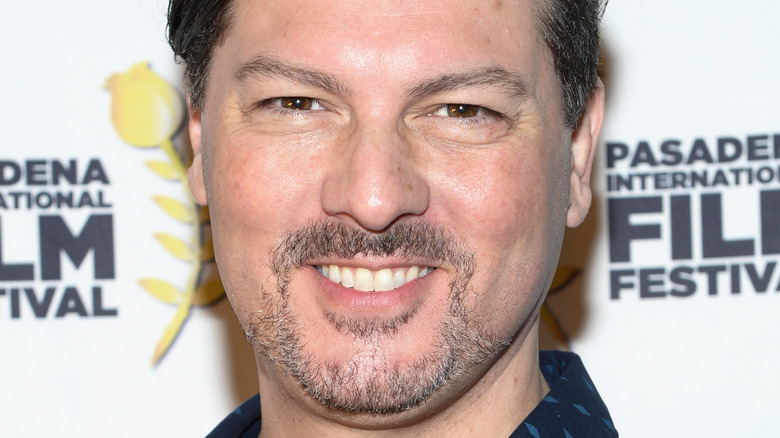 Tara Ziemba/Getty Images
Fans of the "Metal Gear Solid" game franchise will no doubt recall that David Hayter was the voice actor behind Solid Snake for most of the series. Though he was replaced by Kiefer Sutherland for the final two games, many fans still think of Hayter as the voice of Snake. In fact, the controversy surrounding Hayter's replacement is still a bit of a sore spot for some fans and Hayter himself. 
According to Hayter, series creator Hideo Kojima wanted to cast a bigger and more recognizable name for the role for many years, at one point even seeking out Kurt Russell to take over (via Game Informer). Naturally, fans were curious whether Hayter had any interest in playing the final games in the series. "Yeah. That'll be 60 hours of humiliation that I can't get to. I haven't played the latest two iterations, because it's just too painful," Hayter explained.
Hayter has an extensive voice-acting career outside of his most iconic role. He has done voice work for "Star Wars: The Old Republic," "Bloodstained: Ritual of the Night," and "Dragon Age: Inquisition," among many others. Additionally, Hayter has also written a sizable number of Hollywood hits, including a few episodes of Netflix's "Warrior Nun."
David Hayter loved writing for Warrior Nun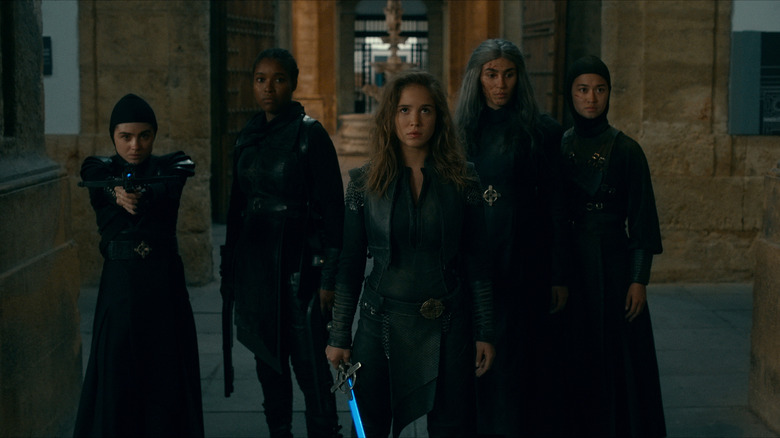 Courtesy of Netflix
Even the most supportive "Metal Gear Solid" fans might not realize that David Hayter has an extensive career as a writer. According to his IMDb profile, Hayter wrote three different comic book adaptations for the big screen: "X-Men," "X2: X-Men United," and even the Zack Snyder film, "Watchmen." With a pedigree this extensive, it's no big surprise to find out that Hayter also wrote two episodes of Netflix's "Warrior Nun." Indeed, like many of his other credits, "Warrior Nun" is based on a comic book property (via TV Tropes).
The writer and actor was especially enthusiastic about writing the fourth episode of the series. "I got to really unleash the nuns in a new way, particularly the character of Sister Beatrice," Hayter told GritDaily in 2020. "I hope Warrior Nun reaches people, particularly young women struggling in today's world, to find their voices and kick ass in a way that embraces their own power. That's my dearest goal."
This small connection between "Metal Gear Solid" and "Warrior Nun" is a fun bit of trivia for fans to chew on while they wait for the upcoming second season of the supernatural Netflix action series.