The R-Rated Horror Movie You Likely Forgot Starred Christy Carlson Romano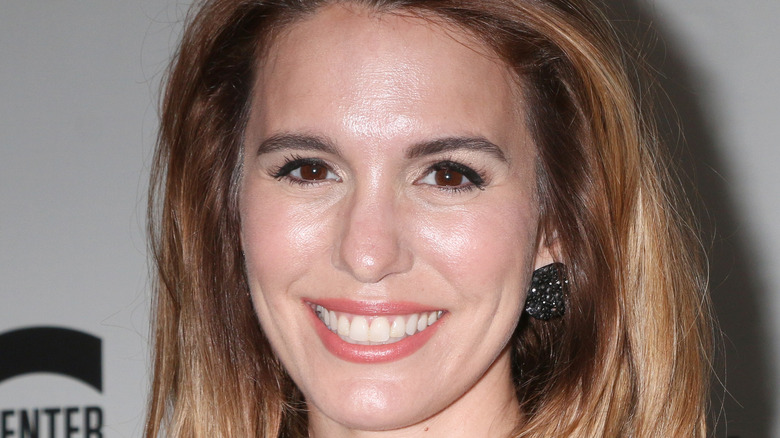 Kathy Hutchins/Shutterstock
Christy Carlson Romano is widely known for her acting and singing work. The actress first came to prominence as Ren Stevens on Disney's "Even Stevens." She then went on to voice the titular character of "Kim Possible," where she played a high school student who fights crime on the side (via IMDb). 
Romano also lent her voice to video games for a time. She played the part of the elite ninja, Yuffie Kisaragi in "Final Fantasy VII: Advent Children" and reprised the role in the "Kingdom Hearts" series. She is also something of a songbird, having recorded songs while working on "Kim Possible" and other Disney projects along the way (via Discogs). Her signature voice can even be heard as the narrator of audiobooks like Suzanne Lafleur's "Threads of Blue" and Garret Freymann-Weyr's "My Heartbeat" (via Audible).
Even with all of these notable achievements under her belt, fans might be surprised to find that Romano also had a crucial role in a horror film back in 2010. Though she is primarily known for her more wholesome work, roles like this one showed a very different side to Romano.
Christy Carlson Romano was in Mirrors 2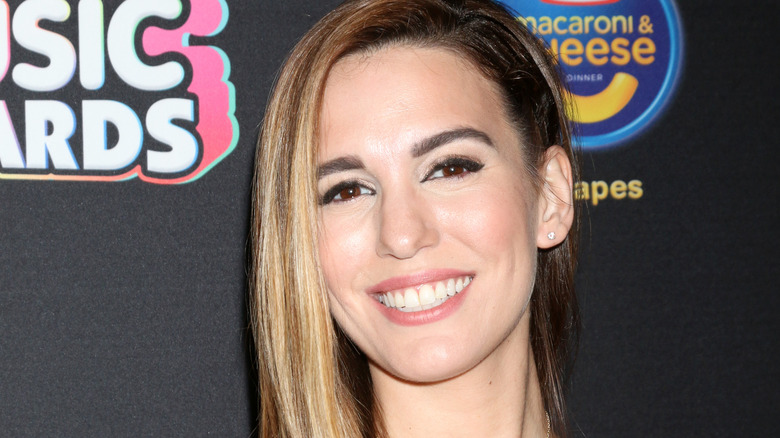 Kathy Hutchins/Shutterstock
In 2010, Christy Carlson Romano co-starred in a stand-alone sequel to 2008's "Mirrors." "Mirrors 2" follows Max Matheson (Nick Stahl), a security guard who finds himself wrapped up in a supernatural mystery after ghostly apparitions begin appearing to him in mirrors. One such apparition shows Jenna (Romano), a wealthy buyer out to purchase the store, tearing her head from her body. This vision turns out to be prescient, as Jenna is later decapitated.
Unfortunately, Romano's experience with the film was not a positive one. In 2021, Carlson posted a video to her YouTube page entitled "How I Lost All My Money." In the video, Carlson explains that she had very little understanding of how to manage money in her younger years, despite the fact that she earned significant sums from her work on "Even Stevens" and "Kim Possible." As a result, she found herself spending copious amounts of money to support a lavish lifestyle.
Of course, this required an immense amount of work, so much so that Romano felt financial pressure to take on a number of roles that gave her no joy, including one that left her feeling "exploited and marked and horrible." Although Romano never specifically names 2010's "Mirrors 2," details mentioned (such as the fact that the film includes a nude scene, a first for the actress) make it clear that she is talking about the film. She explained, "The truth is that I did this movie for the money because I was desperate to feel that feeling that I had when I was making tons of money, and everything was OK."
Despite the fact that the experience clearly had an impact on her, Romano made clear that she has moved on from it and remains focused on raising her children nowadays. She gave birth to her second daughter in 2019 (via E! Online).