Christy Carlson Romano's Biggest Regret From Working With Shia LaBeouf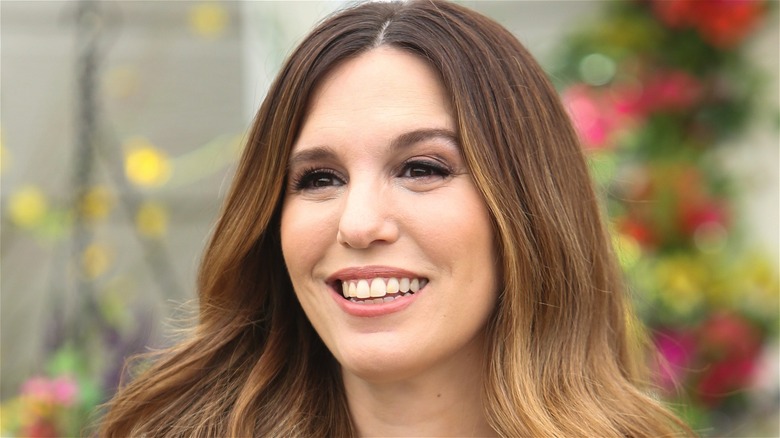 Paul Archuleta/Getty Images
Before Shia LaBeouf became a household name with his appearances in the three original live-action "Transformers" movies directed by Michael Bay, he was a Disney Channel star. He featured in a little show called "Even Stevens," featuring a family living in suburban Sacramento, California. The main focus of this show was the sibling rivalry between his character, Louis, and his overachieving big sister, Ren, who was played by Christy Carlson Romano. 
While the talented LaBeouf went on to become a bona fide movie star, Carlson Romano remained inside the Disney fold for a bit longer, voicing the title character in the animated series "Kim Possible" and also playing Belle from "Beauty and the Beast" on Broadway starting in 2014 (via Playbill). While she does continue to be involved in the entertainment industry, in recent years the actress has focused more on her YouTube channel and social media presence. In "Christy's Kitchen Throwback," for example, she cooked up meals with stars associated with 1990s and 2000s pop culture, like Danielle Fishel from "Boy Meets World" and Jennifer Stone from "The Wizards of Waverly Place."
She has tried different formats on her YouTube, including Mr. Beast-style money giveaways and celebrity reaction videos. Of late, Carlson Romano has done several more candid pieces that reflect on her life in Hollywood (and why she left). The latest one discusses her relationship with LaBeouf, which fans have been interested in since the beginning of her video series. And in the video, she talks about her biggest regrets from working with him. 
Carlson Romano did not know what LaBeouf was going through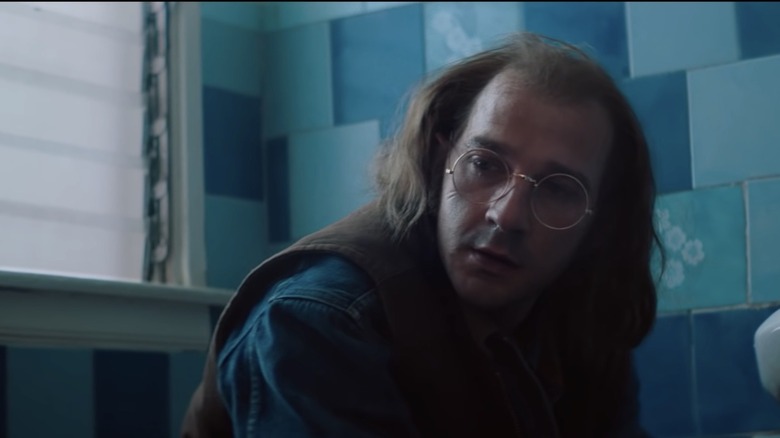 Amazon Studios
In the new video, Carlson Romano starts out by saying that, although the she and LeBeouf had great on-screen chemistry, she wasn't sure she would call them friends in real life. "I'm honored that people would think that I would still be in touch with him, because it means that we really did a good job of making you guys think that we were real-life brother and sister. But in reality, it just wasn't like that," she says. Still, they played well off each other and made a good comedic team. 
She says she was focused on her own personal drama at the time, and didn't realize what LaBeouf was going through: he has spoken (via Parade) of growing up poor, in an unstable household — and at the time he got his big break in "Even Stevens," he was living with his on-set guardian — his domineering, sex-addicted, drug-dealing father (via Hollywood Reporter). He later revealed some of this dark childhood in the movie "Honey Boy," which he wrote and acted in. Carlson Romano said, "People just assume you know people just because you work with them, and you really don't. I didn't know a lot of the backstories that came out about where they were living at that time and how much hardship they'd seen and stuff like hat. And like, I just kick myself — I just kind of wish if I'd known anything about him, I could have been a little bit more — patient? I don't know."
The dynamics of their relationship, Carlson Romano acknowledged, involved "co-existing" and some misunderstandings. She was offended when he didn't thank her in his 2003 Daytime Emmy Award speech, but she also thought he was so smart and confident. "I think he was dealing with so much more. I mean honestly, I just feel stupid," she said. "I felt like, since day one, it was him and me. It was like our show. But because it was so life-or-death for him, it was his show, and I was just, like, around."
She regrets not acting more like a real big sister to him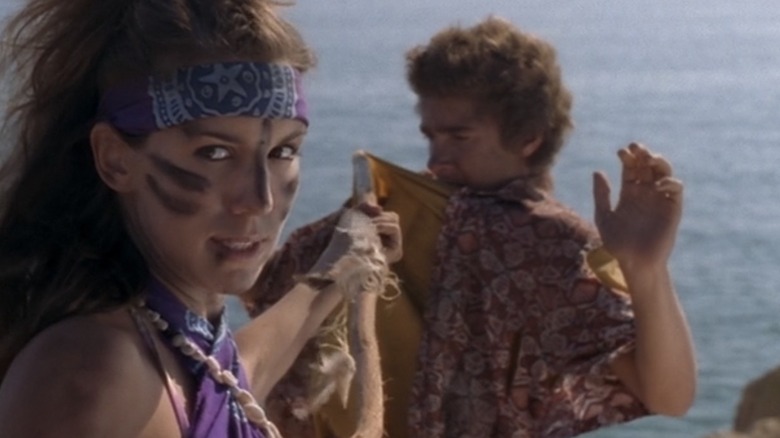 Disney Channel
Of course, they had fun together. Carlson Romano recounted a night they shared going out in Hawaii for "The Even Stevens Movie," and she's clearly kept track of his career over the years, learning more about who he is now in the process. "I'm piecing together reactions from a person I don't know," she said. "[...] the person that I know is not the same person now, just based on all of this life experience that he's had. And I'm not the same person he knew. The only thing I can say is that I really do kind of wish at the time I was younger, I would have given him a little more time and energy and love, like a real sister."
However, she did confess that for a long time, she actually didn't watch any of his movies, feeling "jilted" by a situation in which he became a big star and she decided to go to college. But for her, those feelings of what she called "sibling rivalry" mellowed over time. She said, "We were put together, expected to create art together, and grow up next to each other, but it didn't make us family. And in a weird way, it also did make us family." She believes that if they met, there would be an undeniable connection. But she also noted that, in their relationship, there had been a "missed opportunity to bond," and she had never known how he actually felt about her. 
She finished the video with an apology for not connecting more with him when they were kids: "Be well. As I'll always love you," Carlson Romano said. Awww. We hope LaBeouf is watching his "big sister's" videos, too.