Who Plays County Attorney Randall On Yellowstone?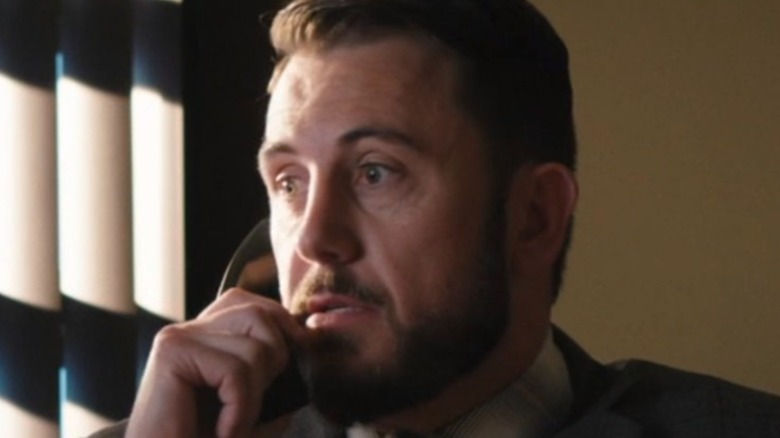 Paramount Network/Peacock
Saying "Yellowstone" creator Taylor Sheridan is a busy guy is like saying water is wet. Most would have trouble running one show, but Sheridan's got his hands in multiple, including "Mayor of Kingstown," the upcoming "Tulsa King" ... and of course, "Yellowstone." The latter series is where it all began, with Sheridan highlighting the daily drama of the Duttons, a Montana ranching family often going head-to-head with a quickly changing world. The setting and characters are the types not typical for television, and it's led to huge success with the series inspiring multiple spin-offs and a Season 5 set to hit airwaves in November (via Entertainment Weekly).
What helps this Montana world hit all the right realistic beats between the melodrama is its cast. Besides heavyweights like Kevin Costner, there's also a supporting cast of recurring characters who help make even the corners of this drama-filled world come across as authentic. One of those characters is County District Attorney Randy Harper. 
While not a full adversary, Harper has had his issues with the Duttons. Fans may recall his disappointment in Season 3's "Cowboys and Dreamers" when he learns Jamie Dutton (Wes Bentley) is taking on the role of Attorney General, which followed Jamie nearly exploding on him two episodes earlier after he suggests a Livestock officer take the fall for the accidental death of suspects. The action is only spurred on by Harper saying they should be taught a lesson. So, who plays this Randy Harper?
K.C. Clyde plays Randy Harper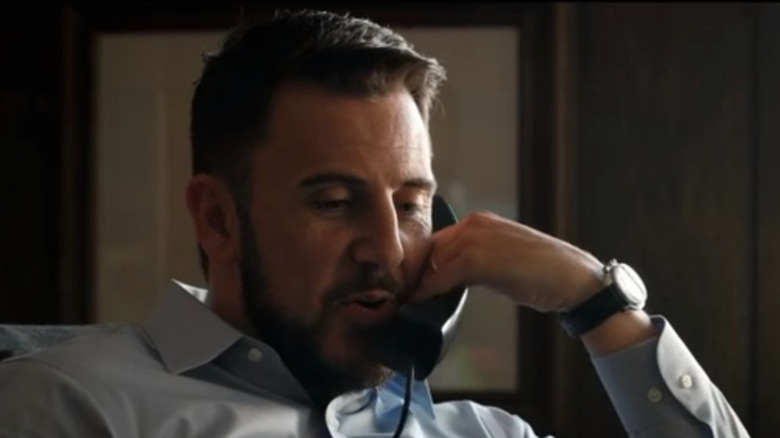 Paramount Network/Peacock
Randy Harper is portrayed by K.C. Clyde, who is credited with appearing in four episodes of "Yellowstone" (via IMDb). Three of those episodes are in Season 3 of the series and one is the Season 4 finale ("Grass on the Streets and Weeds on the Rooftops"), so there is always a chance we could see more from Clyde as "Yellowstone" moves forward. Considering Costner's John Dutton also announced that he's running for governor in Season 4 and we could be seeing more Midwest backroom politicking, it's more likely than not he'll be appearing again. 
Clyde has a fairly extensive filmography, appearing in some major franchises before "Yellowstone" came along. He portrayed police officers in two well-known shows, as Deputy Gills in two episodes of "Veronica Mars" in 2007 and as Deputy Hafner in 2006's "I'll Always Know What You Did Last Summer," the third entry in the slasher franchise. That film may not be the most celebrated entry in the series, but Clyde calls it one of his first big roles and still celebrates it as a bit of a break in his acting career. 
"Once upon a time a 24 year old KC got to be in this gem. It was one of my first big parts and I was over the moon to get it," he wrote on Instagram to celebrate Halloween last year. 
K.C. Clyde recently joined Kung Fu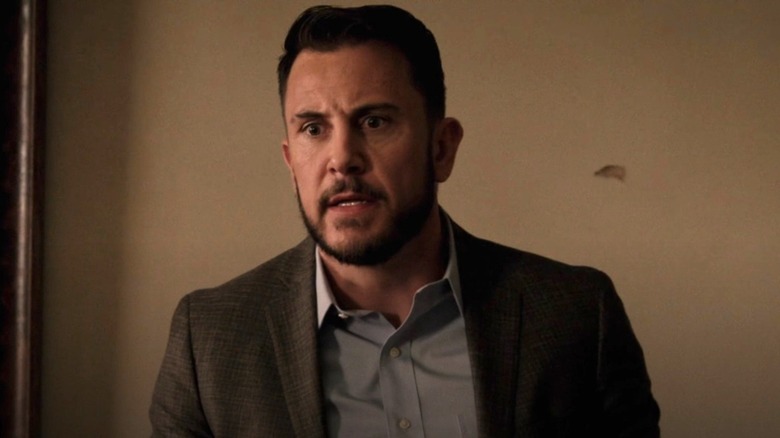 Paramount Network/Peacock
Another role Clyde has been more than happy to promote to his fans through social media is a spot on The CW's "Kung Fu." Clyde appeared in Season 2 Episode 6 ("Jyu Sa") of the show as a pretty important character, Chase Matheson. He's the former boss of Althea Shen (Shannon Dang), the sister of protagonist Nicky Shen (Olivia Liang). The abusive Matheson causes nothing but trouble when he shows up, but Clyde seems to have had plenty of fun playing him. 
"Can we talk about this gem @shannonnikkidang and how much I love her and she is killing it on @cw_kungfu ?!? She says she's hates me but I have proof with this pics otherwise!!!" he posted on Instagram, captioning a photo of him and co-star Dang. It's one of numerous posts promoting his appearance on the show, an indication Clyde was excited to get in on the action series — and also an indication of just how different (in a good way) he is from his sinister on-screen character. "Kung Fu" marks the second ongoing major franchise Clyde has found himself part of, and this reimagining of the David Carradine series has been a hit for The CW, earning a Season 3 renewal in March (per Deadline).