A New Justice League Trailer Will Be Released This Weekend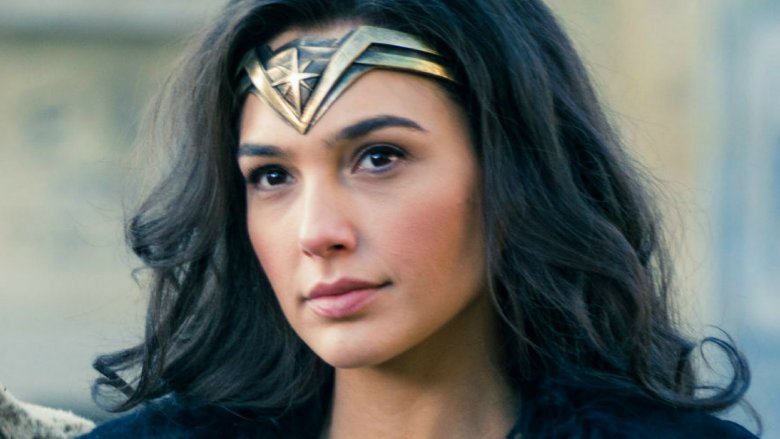 Our next look at Justice League is coming soon. The film's Twitter account recently revealed that a new trailer will be released on Sunday, just a little over a month ahead of the movie's November release. The announcement also came with some new character posters, which you can view at the bottom of this article.
Justice League will feature Batman (Ben Affleck), Wonder Woman (Gal Gadot), the Flash (Ezra Miller), Cyborg (Ray Fisher), and Aquaman (Jason Momoa) uniting to save the world from the villainous Steppenwolf (Ciaran Hinds). The film was finished by The Avengers' Joss Whedon after original director Zack Snyder had to step down due to a family tragedy; Whedon is set to get a writing credit on the flick.
The new trailer could be the last we get ahead of the movie's quickly upcoming release, and hopefully it will make some big new reveals that the past trailers have not. Missing from the movie's trailers thus far has been a good look at Steppenwolf or many clues about his plan. The trailers have also carefully sidestepped showing Superman (Henry Cavill), who will appear in the film after his apparent death in Batman v. Superman: Dawn of Justice. (His logo is included at the top of the new character posters, although he has yet to get his own visual.)
Justice League seems like it could be a bit of a course correction for the DCEU, with Affleck saying that the film will be about "hope." "This is a step in evolution to bring together all of these characters who have had their origins," the star said. "It's about multilateralism, and it's about hope and about working together and the kind of conflicts trying to work together with others. Part of the drama of the movie is the question of whether or not the team is going to come together. It's very different from the tenor of the last movie and there's also more room for humor."
Justice League hits theaters on Nov. 17.
#TheFlash is ALL IN. New #JusticeLeague trailer coming Sunday. pic.twitter.com/QUrMf1fedw

— Justice League Movie (@justiceleaguewb) October 4, 2017
#Cyborg is ALL IN. New #JusticeLeague  trailer coming Sunday. pic.twitter.com/AeQhONNWin

— Justice League Movie (@justiceleaguewb) October 4, 2017
#Batman is ALL IN. New #JusticeLeague  trailer coming Sunday. pic.twitter.com/31O3VOlVCa

— Justice League Movie (@justiceleaguewb) October 4, 2017
#WonderWoman is ALL IN. New #JusticeLeague trailer coming Sunday. pic.twitter.com/ha3gLDdOx7

— Justice League Movie (@justiceleaguewb) October 4, 2017
#Aquaman is ALL IN. New #JusticeLeague trailer coming Sunday. pic.twitter.com/w0R0dAh9Qk

— Justice League Movie (@justiceleaguewb) October 4, 2017