Ben Affleck Says Justice League Is About 'Hope'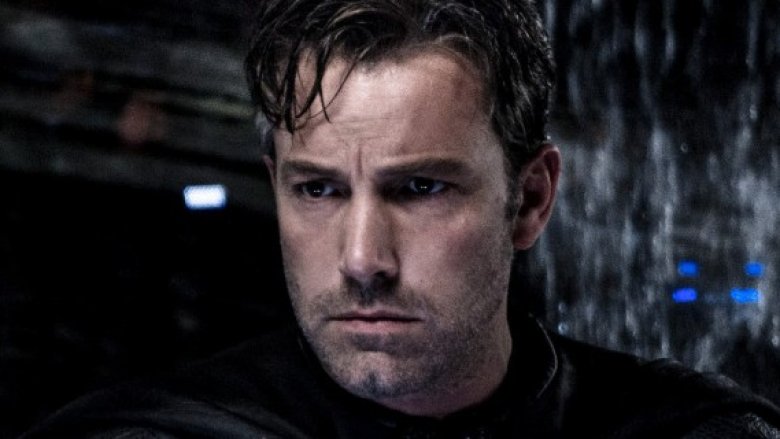 Justice League will be showing a more traditional Batman, and it looks like it could be showing a more hopeful Batman as well. Star Ben Affleck revealed in a recent interview with People that the upcoming superhero team-up film will be about "hope," with everyone's favorite DC characters joining together to save the world from the villainous Steppenwolf (Ciaran Hinds). 
"This is a step in evolution to bring together all of these characters who have had their origins," Affleck said. "It's about multilateralism, and it's about hope and about working together and the kind of conflicts trying to work together with others. Part of the drama of the movie is the question of whether or not the team is going to come together. It's very different from the tenor of the last movie and there's also more room for humor."
The question of humor in the upcoming film has been oft discussed, with questions being raised about whether Avengers director Joss Whedon, who was brought on to finish the movie after Zack Snyder had to leave due to a family tragedy, would significantly lighten the tone. While some of the movie's actors have seemingly confirmed this and others have vehemently denied it, Whedon's changes to the film were at least partially acknowledged when he was given an official screenwriting credit alongside Chris Terrio.
Affleck's mention of fun in the film seems to have transferred to fun on set as well. His co-star Ezra Miller says that the star-studded group "had a friggin' blast" on set, adding that they all formed a friendship during filming. "I love this gang of weirdos," he said. "We're all very different humans and we really love each other through and through. I personally always feel that the goodness of what we create interpersonally on a set flows into the quantum fabric of the film. I trust completely in this very esoteric understanding."
While Miller described the actors as all "very different," Affleck went on to say that the characters each have their own unique things to bring to the table as well. "Wonder Woman is very powerful, Aquaman is very badass— he's got very strong and stubborn energy," he said. "Flash is a lot of fun and full of life and Cyborg is just a very smart and independent person."
Henry Cavill, Gal Gadot, Jason Momoa, and Ray Fisher also star in Justice League, which has a Nov. 17 release date. While we wait, see why we think the movie– reshoot controversy or not– will be better than most people expect.