The Grey's Anatomy Character Fans Agree Gets Too Much Hate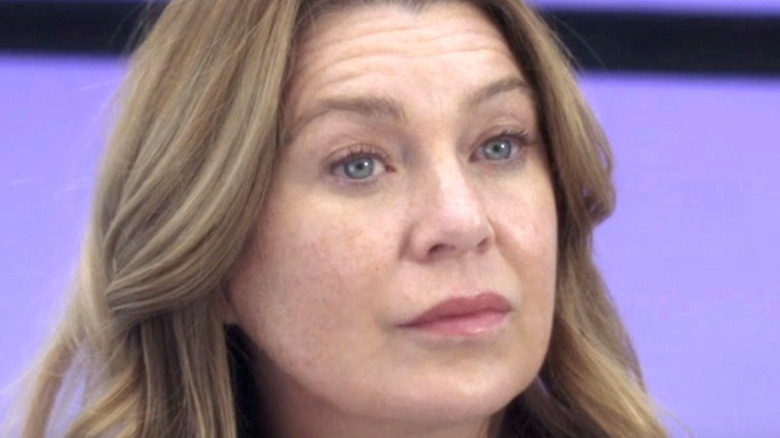 ABC
"Grey's Anatomy" fans have always had strong opinions about the show's characters. The ABC medical drama, which has been on the air since 2005, has said hello and goodbye to more than its fair share of characters over the years. Indeed, while Ellen Pompeo has stuck with the series as its titular lead, Meredith Grey, many of the show's other original cast members, including Sandra Oh, Katherine Heigl, T.R. Knight, and Patrick Dempsey, have made their exits at various points throughout its run. Despite that, "Grey's Anatomy" has always managed to fill its cast with distinct characters — some of whom have been received better by viewers than others.
The show's ability to introduce characters that are both intensely likable and unlikable is part of the reason why "Grey's Anatomy" has been able to stay on the air for so long, despite its many cast changes. But that's not an aspect of "Grey's Anatomy" that has emerged over the course of its run. As a matter of fact, the series' ability to make its viewers root for certain characters and not others has been one of its greatest strengths ever since it first premiered on ABC.
Unfortunately, that aspect of the show has also resulted in certain characters receiving more hate than they deserve from "Grey's Anatomy" fans. One character, in particular, received a notoriously bad reputation among "Grey's Anatomy" viewers when they were first introduced. Now, "Grey's Anatomy" fans believe that the character in question didn't deserve to be hated nearly as much as they were.
Grey's Anatomy fans don't think Addison deserves the hate she gets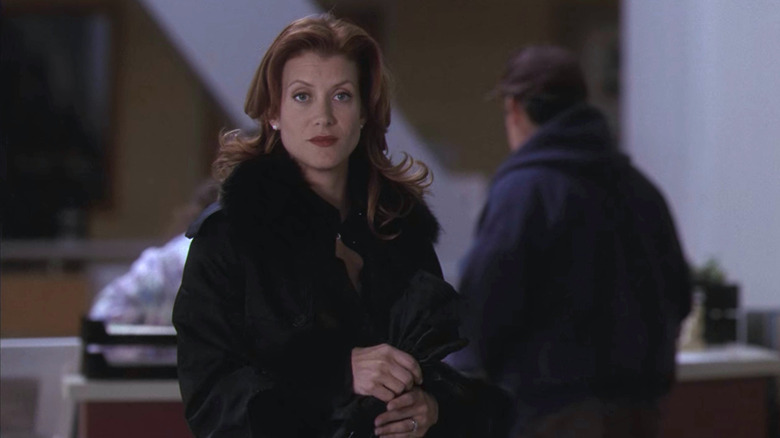 ABC
The first season of "Grey's Anatomy" spends a lot of time establishing a romantic relationship between Meredith Grey and Derek Shepherd (Patrick Dempsey). However, the show's Season 1 finale quickly throws their relationship into disarray when it introduces Addison Forbes Montgomery (Kate Walsh), Derek's estranged wife.
Addison's first appearance in the series is an iconic, bombshell moment, but it's also one that unfairly positions her as an antagonist in viewers' eyes. After all, her debut came only after "Grey's Anatomy" had already made sure viewers were invested in Meredith and Derek's relationship. Addison's ability to disrupt their bond, therefore, resulted in her initially being seen more as an obstacle than as a character deserving of empathy and respect.
The nature of Addison's debut led to her receiving more than her fair share of hate, but it was with that in mind that u/Important_Guide8257 created a post on Reddit titled, "Growing up is realizing Addy was not as bad as they made her out to be." In the thread's comments section, other "Grey's Anatomy" fans agreed with the Redditor's sentiment. For instance, u/Realneverwaits81 commented, "I didn't like Addie at first when all we knew was she cheated on Derek, [but] once I knew the character I liked her." Meanwhile, in the same thread, u/Mrsraejo wrote, "I liked Addie. [Derek] should have just divorced her instead of dragging it out and hurting both Addie and Meredith."
Fortunately, while Addison certainly wasn't positioned to succeed when she was originally introduced on "Grey's Anatomy," she was allowed to eventually grow beyond her initial characterization.
Addison is still beloved by some Grey's Anatomy fans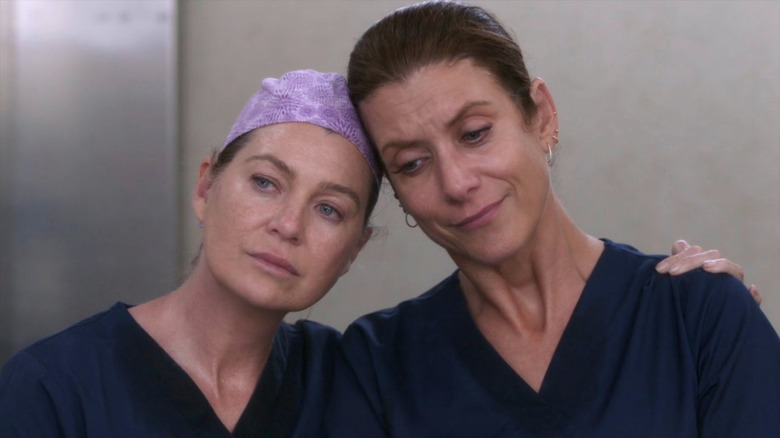 ABC
Looking back on her time on the show, it seems fair to say that Addison Montgomery was not totally hated by every "Grey's Anatomy" fan. As a matter of fact, the character slowly managed to win over some of the show's viewers during her time on the ABC medical drama. That's evidenced by the fact that Walsh went on to lead her own "Grey's Anatomy" spin-off in the form of "Private Practice," which ran for six seasons on ABC. Walsh also, notably, was brought back in 2021 to reprise her role as Addison in Season 18 of "Grey's Anatomy."
In honor of her return, Walsh opened up in 2021 about what it's been like for her to be a part of "Grey's Anatomy" for so long. The actor told Variety, "One of the great experiences of having been on 'Grey's' way back in the day, when it first began, was this crazy meaning of it being critically acclaimed and being a delight to do as an actor." In a 2021 interview with Bustle, Walsh also discussed what it was like getting to play Addison again. "It's like going back to your hometown and your family and your first best job ever all at once," Walsh said. "It was really beautiful, but a lot. It's impossible to articulate."
Based on both her post-"Grey's Anatomy" success on "Private Practice" and the fact that she was brought back years after her initial departure from the show, it seems safe to say that Addison has certainly carved out a lasting place for herself in the hearts and minds of "Grey's Anatomy" fans everywhere. That said, the way in which she's remembered may very well vary from fan to fan.