Charlie's Angels Returning As Comic Book Series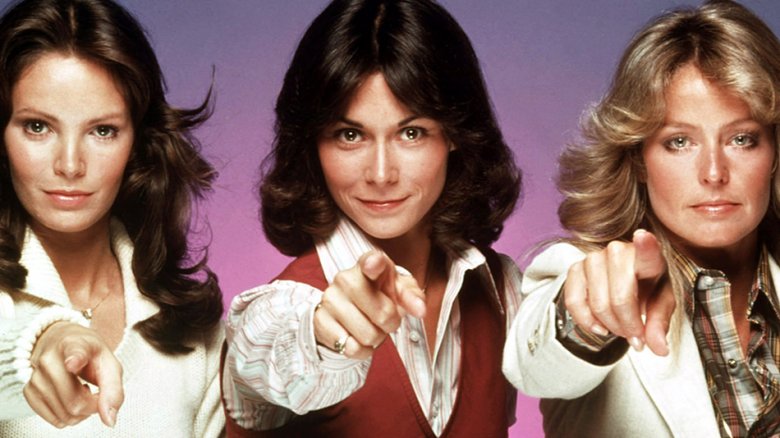 ABC
They're beautiful, they're brilliant, and they're headed to the comic book scene.
Per The Hollywood Reporter, Dynamite Entertainment has teamed up with Sony Pictures Television to bring the 1970s series turned pop culture super-force Charlie's Angels back to life in the form of a comic book series.
Charlie's Angels has been adapted a few times in the decades since the original show aired, with two feature films starring Drew Barrymore, Cameron Diaz, and Lucy Liu hitting the silver screen and a short-lived refresh popping up on television. However, Dynamite roots its revival on the original version of the Charlie's Angels concept, created by Ivan Goff and Ben Roberts for television in 1976. 
The Aaron Spelling-executive produced television series ran for five seasons and followed the bad guy-busting, crime-fighting adventures of three powerful ladies, the titular Angels, who work in a Los Angeles-based private detective agency for the mysterious and unseen Charlie Townsend (voiced by John Forsythe). Kate Jackson starred as Sabrina Duncan, Farrah Fawcett played Jill Munroe, and Jaclyn Smith portrayed Kelly Garrett. When Jackson departed from the series after three seasons, and when Fawcett exited for season two and only returned as a guest star for seasons three and four, Cheryl Ladd, Shelley Hack, and Tanya Roberts joined the cast. Ladd played Kris Munroe, with Hack portraying Tiffany Welles and Roberts taking on the role of Julie Rogers. David Doyle as John Bosley, one of Charlie's employees, rounded out the cast. 
"We could not be more excited to have the opportunity to work with the team at Sony Pictures Television, the premier name in television programming for decades," Nick Barrucci, CEO and Publisher for Dynamite Entertainment, said in a statement. "The team at Dynamite all grew up watching the adventures of these strong female role-models, and we're proud to present the upcoming Charlie's Angels comic book series to an entirely new generation of fans!"
As surprising as it may seem, this will actually mark the first time the Angels have ever had their own American comic book. (They previously popped up on the page in brief strips in British titles Target, TV Comic, and Look-In.)
The upcoming Charlie's Angels comic series is slated to hit shelves sometime in 2018. After that, a feature reboot of the Angels concept, directed by Elizabeth Banks and potentially starring Kristen Stewart and Lupita Nyong'o, will arrive in theaters in summer 2019.