Black Adam Character Posters Confirm Exactly Where This Film Is Heading
Superhero fans just got their first substantial look at the upcoming "Black Adam," now set to hit theaters on October 21st after numerous disappointing delays, in the form of the film's first teaser trailer. The film stars Dwayne Johnson as the titular antihero and nemesis to Shazam, but Black Adam is far from the only character being introduced to the live-action DC fold. The teaser gave us a glimpse of the movie's version of the Justice Society of America, a very important superteam in DC Comics lore. However, fans are now getting an even more detailed look at this incarnation of the JSA through some detailed character posters.
Iconic superheroes like Hawkman and Atom Smasher might be familiar to regular readers of DC comics, but they're new to a large portion of the audience for "Black Adam." It appears that DC is going all out in introducing them to a wider portion of the public with, somewhat ironically, a series of comic book one-shots that ComicBook.com reports will serve as quasi-prequels to the movie.
DC has released a series of variant comic book covers that double as character posters for the movie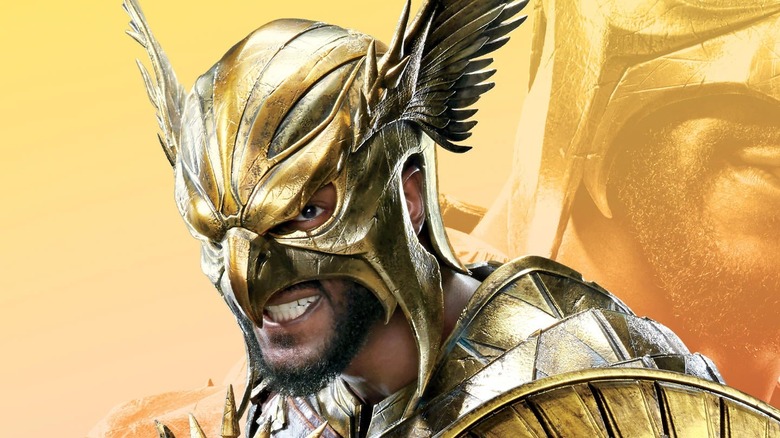 Warner Bros. Pictures/DC Entertainment
Whether you're a comic book reader or not, if you're interested in the Justice Society of America or getting deeper into DC Comics lore, these "Black Adam" one-shots leading up to the film are worth checking out. The series is called "Black Adam -– The Justice Society Files," and each issue will highlight a single member of DC's first superhero team, starting with Hawkman.
The series will hit shelves starting on July 5th, but DC has released an entire slate of covers, including variants featuring the actors from the live-action movie in costume -– essentially, comic book covers doubling as character posters for the film.
The covers, which you can check out for yourself at ComicBook.com, show Hawkman (Aldis Hodge), Cyclone (Quintessa Swindell), Atom Smasher (Noah Centineo), and Doctor Fate (Pierce Brosnan) posed and ready for duty.
The JSA could lead to future solo adventures on the big screen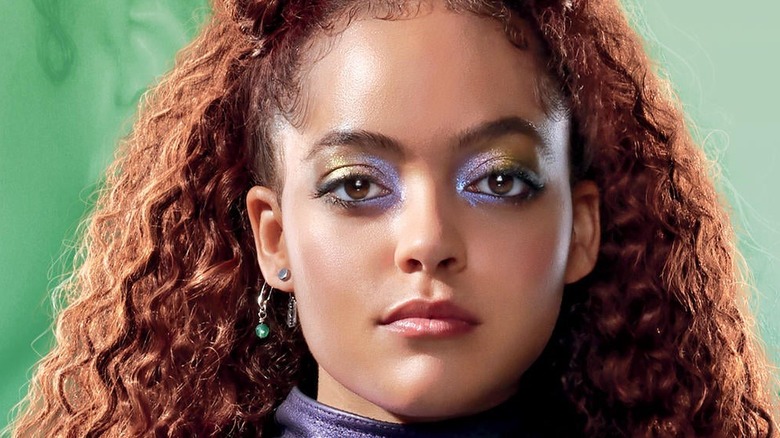 Warner Bros. Pictures/DC Entertainment
It's clear from this elaborate roll-out that DC has greater plans for the members of the Justice Society of America than just supporting roles in "Black Adam." This lines up with what producer Hiram Garcia told Variety back in 2020 regarding the company's ambitions for "Black Adam."
Hiram said, "Our entire production team and our amazing director, Jaume Collet-Serra, we all have unified, giant ambitions for what we want to do with these characters and the JSA and all those new members we're introducing from Hawkman to Atom Smasher to Cyclone and Doctor Fate." He added, "It's an opportunity to put ourselves in the DC Universe, and really start to create a fun group of characters that audiences haven't had the chance to see, but that a lot of them are familiar with."
That means that "The Justice Society Files" and "Black Adam" might not be the last you see of these characters in their live-action forms. So if you're someone who likes to do their homework before heading to the multiplex, keep your eyes peeled for these special comics starting next month. Even if you're not a comic book reader, enjoy these variant covers and character posters in advance of "Black Adam" hitting theaters in October.