Ms. Marvel's Head Writer Cannot Be Trusted With MCU Spoilers
If there's one thing that the Marvel Cinematic Universe is hit harder with than supervillains, it's loose-lipped creative members among its ranks. By now, it's common knowledge that Tom Holland can't be trusted with upcoming installments to the MCU much like the Hulk could not be left unattended in a department store. However, it's been revealed that there might be another member of the Marvel Studios squad who has the potential to buckle under the pressure of these top-secret plot details.
The cause for concern comes from the creator of the franchise's latest and massively well-received Disney+ show, "Ms. Marvel." In a recent interview, head writer Bisha K. Ali discussed how her handling of new high school hero Kamala Khan (Iman Vellani) is setup for the character's big-screen stint alongside Brie Larson's Carol Danvers, aka Captain Marvel, in "The Marvels." What Ali had no issue admitting, though, is why she knows absolutely nothing about what the super-anticipated team-up will involve.
Bisha K. Ali knows nothing about The Marvels and is happy to keep it that way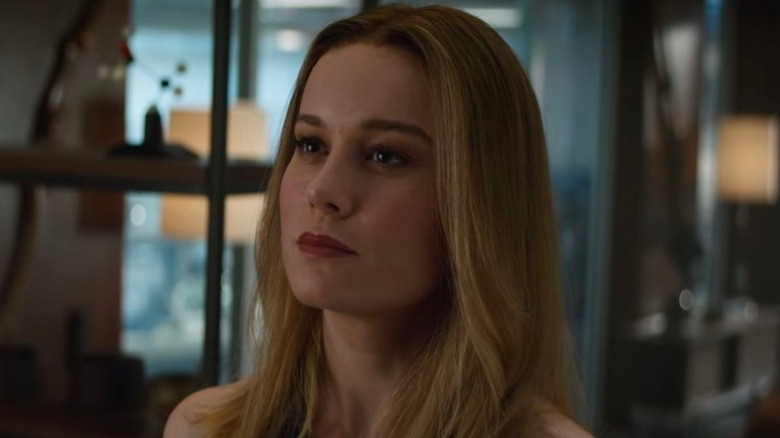 Marvel Studios/Disney
Set for release on July 28, 2023, after swapping schedules with "Ant-Man and the Wasp: Quantumania," "The Marvels" is directed by Nia DaCosta and sees Captain Marvel teaming up with Kamala, as well as Monica Rambeau, aka Photon (Teyonah Parris). Speaking to Screen Rant following the release of Ms. Marvel's recent debut, Bisha K. Ali confessed, "I don't know what their overall plans were, because if they told them to me, I would tell absolutely everybody. But we already knew when we started the creative process of the show that she was destined for 'The Marvels.'"
The specific plot points of future releases being on a need-to-know basis sounds similar to how Yelena (Florence Pugh) from "Black Widow" was added to "Hawkeye," with certain creative powers being kept in specific loops and out of others. "I already knew that when we started the process, so that did affect the character arc," said Ali. "We start as a teenage girl without powers, and I'm gonna get her ready for whatever happens [in] that movie. Which I don't know, they won't tell me – rightfully so, because I will spill the beans." It's a smart road to take, with Ali and the writing team going only as far as Kamala does before she fangirls out in the presence of Captain Marvel.