Chicago Fire Fans Felt All The Tension After This Secret Slipped In Season 3
You'd think that with a title like "Chicago Fire," the NBC network drama would mostly focus on daring rescues and the dangerous situations that big city firefighters get into on a daily basis. But the narrative also follows these first responders home into their personal lives. When it does, things get complicated and messy. And fans don't just tune in for the action and the rescues; they eat up the interpersonal drama between the characters.
The relationship dynamics between the employees of Firehouse 51 really stand out in Season 3's 15th episode, "Headlong Toward Disaster." First, you have Casey (Jesse Spencer) enjoying an unexpected rebound fling with a woman whose past could get him in trouble. You also have Casey's ex, Dawson (Monica Raymund), who still has some unresolved feelings about her former partner. And you have the reintroduction of Welch (Kenny Johnson), a character who is unquestionably rough around the edges, but still wants to be a good firefighter. Their worlds collide in such a way that a big secret gets divulged. After the episode, the fan reaction was palpable.
A newly-single Casey has an affair with the chief's ex-wife, and Dawson finds out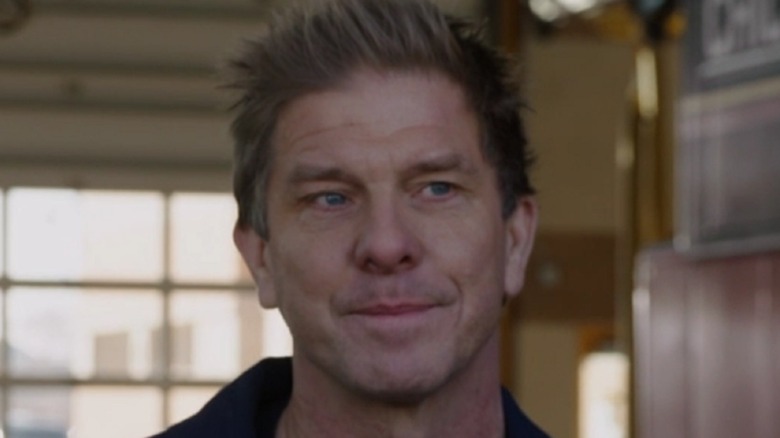 NBC/Peacock
As it turns out, the woman Casey starts a new relationship with is none other than Beth Pridgen (Bree Williamson). She's the soon-to-be-ex-wife of the interim firehouse chief — and Casey's boss — Pat Pridgen (Matthew Del Negro). Once Casey finds out exactly who she is, he tries to end their relationship as soon as possible. But the mischievous Beth still sneaks in a romantic peck with him in the firehouse garage, which doesn't go unnoticed by Casey's rival, Welch. Welch later spills the beans to Dawson, hoping that his honesty can earn him an ally in his hostile new working environment. But it also delivers Dawson some figurative ammunition she could use to end Casey's career if she so chooses.
Since Chief Pridgen is the type of petty, power-tripping, emotionally insecure character who would bully an employee for slipping and falling on a waxy bowling lane and force his firemen to wash windows in freezing temperatures as punishment for questioning his authority, fans were angry at Welch making this secret public. Strangely, some of the ire was directed at Casey himself, with @SelenaRobins presumably clutching her pearls while tweeting, "Do not feel bad for Matt, he is a Dufus [sic] for doing what he did. Put your hose away, Matt. lol." 
Others, like @missblairotte, were more focused on criticizing Welch's overt cruelty. Former Chicago Tribune editor @lorirackl was on social media calling Welch "the skunk at the garden party" who was trying to ruin everyone's good time. Even the cast was tweeting about it, with Joe Miñoso (who plays firefighter Joe Cruz) accusing Welch of being a snitch and delivering a low blow.