The Worst Episode Of Chicago Fire According To IMDb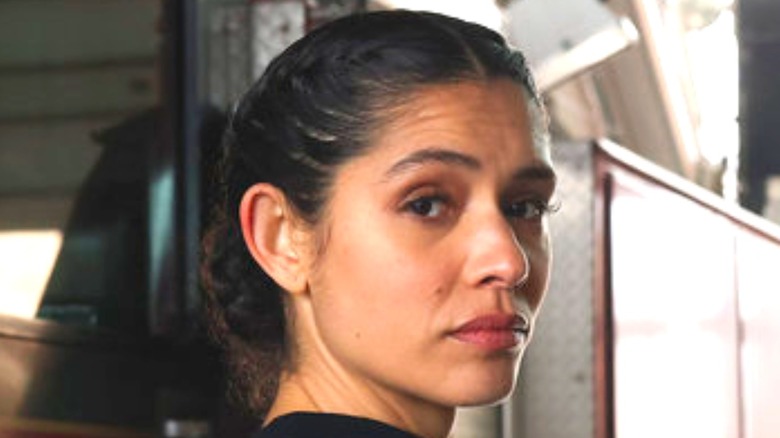 Adrian Burrows Sr/NBC
Very few shows can say that they launched a sprawling, successful franchise, but NBC's "Chicago Fire" is definitely one of them. The progenitor of the channel's "One Chicago" series of interconnected shows about assorted Windy City first responders has been running since 2012, and has acted as a solid foundation for popular series like "Chicago P.D.," "Chicago Med," and the short-lived "Chicago Justice." 
As this success indicates, the firefighter drama is very, very loved by its fans. If the fact that "Chicago Fire" is going strong a full decade after its very first episode dropped isn't enough proof of this, the show enjoys a solid 87 percent average audience score on Rotten Tomatoes, which is a pretty strong signal that fans of the show very much like what they're seeing. Still, even an overwhelmingly beloved show has some episodes that fans consider to be weaker than others. Let's see which "Chicago Fire" episode is considered to be the worst, according to IMDb. 
Fans have comparatively little love for the Chicago Fire pilot, as well as Smash Therapy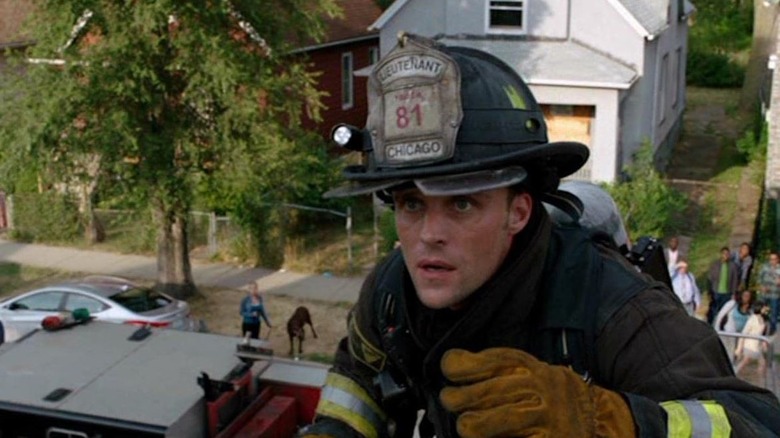 NBC
At the time of writing, the dubious title of worst episode of "Chicago Fire" is shared between two episodes (per IMDb). One of them, the Season 9 episode "Smash Therapy," is probably one of the less favorite episodes of Matt Casey (Jesse Spencer), who goes through some drama with Sylvie Brett (Kara Killmer), and later has a dangerous ladder accident that he blames on Mouch McHolland (Christian Stolte). The other is none other than the esteemed "Chicago Fire" pilot episode from 2012, which is understandably a far cry from what the show ultimately becomes — especially since it shows best buds Casey and Kelly Severide (Taylor Kinney) on pretty bad terms. 
Now, it's worth noting that neither of these episodes are particularly hated, per se. Both "Pilot" and "Smash Therapy" have a very respectable rating of 7.8 out of 10, which is enough to have them knocking the door of the prestigious four-star territory. The fact that such well-liked episodes are the runts of the "Chicago Fire" litter tells everything you need to know about the show's popularity.