Zendaya Reveals The Relatable Reason Why She'll Never Leave Acting To Sing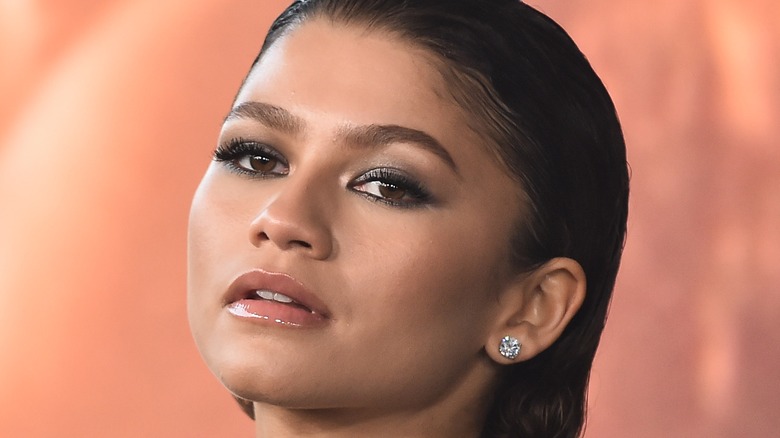 DFree/Shutterstock
To say Zendaya has proven that she's more than a simple promising talent would be an understatement. After becoming a breakout Disney Channel star on the show, "Shake It Up," Zendaya made her big-screen debut in "Spider-Man: Homecoming" in 2017 as the snarky yet lovable MJ. Seemingly overnight, the actress became a sensation. 
The big screen has been kind to Zendaya and 2021 was a jam-packed year for the star, who appeared in "Malcolm & Marie," "Space Jam: A New Legacy," "Dune," and "Spider-Man: No Way Home." However, she has not abandoned her television roots, as her possibly most talked about role came from the star part in the HBO Max series, "Euphoria," where she plays troubled teen Rue Bennett. Zendaya won a Primetime Emmy for her incredible performance at just 24, making her the youngest actress to do so. 
Zendaya's talent and passion have extended to various other avenues. Whether that be her excellent fashion sense to her advocacy work (via Broadway World), Zendaya is always proving that she's is full of surprises. However, with such a stacked catalog of standout projects and performances under her belt already, it's hard to imagine Zendaya as anything other than an actor. However, it turns out that one of the other roads she considered in her entertainment career was music. However, her aspirations of branching out into this field were abandoned for a reason that's easy to understand.
Zendaya says she needs boundaries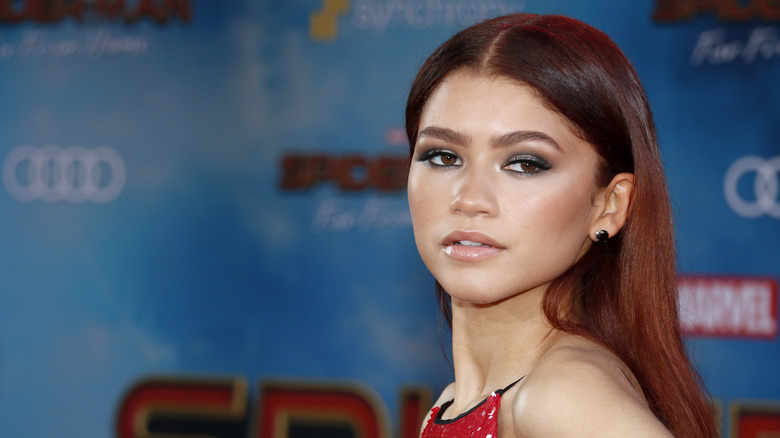 Tinseltown/Shutterstock
In a Variety interview with "No Way Home" co-star Andrew Garfield, Zendaya is quick to respond to Garfield's statement that people project themselves on celebrities. "I was talking to Sam [Levinson] about this earlier," she says. "I was like I don't know if I could ever be a pop star. It's because as an actor, there's a level of anonymity that I get to have, which I really like. And I get to sort my stuff, whatever that is, through a character and nobody needs to know about it. Whereas in other forms and other mediums, it's all you all the time."
While many know Zendaya as the powerhouse of a performer she is, she also has a history of trying to get into the music scene as well. She released her first single, "Swag It Out," in 2011, and her debut album "Zendaya" in 2013. She has also collaborated with other artists, in addition to contributing to film and TV soundtracks, including the second season of "Euphoria" (via ET Online).
Her choice to want to let music take a backseat to acting is understandable. Both Zendaya and Garfield spoke to Variety about how crucial boundaries are to them in their professional careers. For Zendaya, setting those boundaries is far easier to do when you play a character rather than live as a pop star. Besides, if this means we get more jaw-dropping performances from Zendaya, it's more than worth it.