The Walking Dead Season 8 First Episode Titles Revealed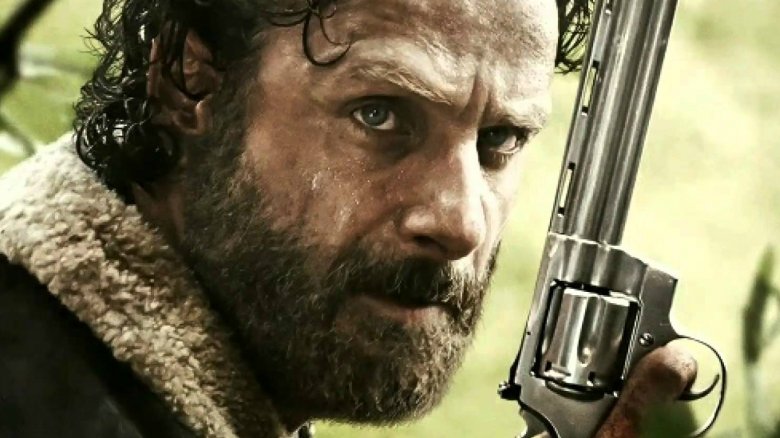 AMC
The eighth season of The Walking Dead will be "All Out War," and now we have an idea how the first shots will be fired. 
Spoiler TV has the titles and synopses for the first three episodes of the season, one that will finally see Rick (Andrew Lincoln) bring together the communities of Alexandria, Hilltop, and the Kingdom for an epic showdown with Negan (Jeffrey Dean Morgan) and the Saviors. 
In Robert Kirkman's comics, the "All Out War" storyline takes place through 12 issues, but The Walking Dead showrunner Scott M. Gimple recently said that the war will come to an end within season 8.  "The war will absolutely be resolved by the end of season 8," Gimple said. "Absolutely." That might be surprising to some, as the buildup has been going on for about a season-and-a-half. Kirkman also revealed that we'll find out what's up with the "Old Man Rick" flash-forward in the season premiere, which clocks in at an extended 67 minutes.
Check out the titles and synopses below, and gear up for the season premiere on Oct. 22.
Episode 1: Mercy
Rick and his group, along with the Kingdom and Hilltop, have banded together to bring the fight to Negan and the Saviors.
Episode 2: The Damned
The plan involving Alexandrians, Kingdommers and Hilltoppers unfolds; as Rick continues to fight, he encounters a familiar face.
Episode 3: Monsters
Conflict with the Saviors leads to unintended consequences for the Hilltop, the Kingdom, and Alexandria; morality proves tricky in wartime.