The Star Wars Legend Netflix's The Sandman Snagged To Play Merv Pumpkinhead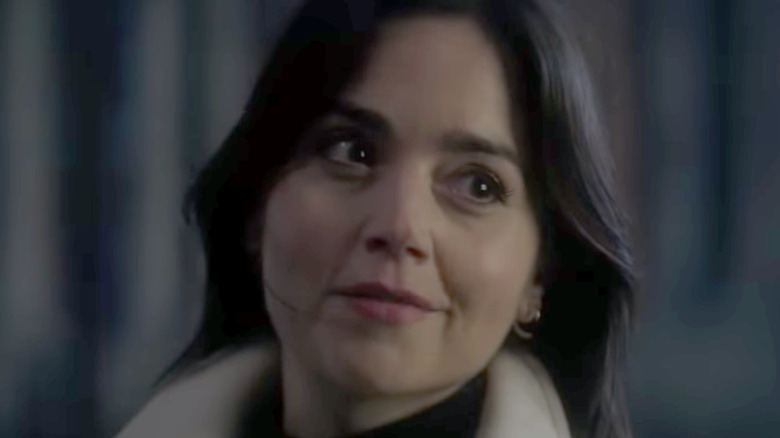 Netflix
Netflix's upcoming adaption of Neil Gaiman's beloved graphic novel series "The Sandman" already boasts a lot of star power. The miniseries will focus on the world of Morpheus, otherwise known as Dream (Tom Sturridge), one of The Endless, a group of seven high-powered immortals who each govern a different kingdom. 
Morpheus' realm is called The Dreaming, and he, naturally, is the king of dreams and nightmares. Dream's family members include Delirium, Destiny, Destruction, Death, Desire, and Despair, all of whose personalities, appearances, and roles reflect their human-world meanings. In the Netflix adaption, Morpheus seeks to mend the tears in time and space caused by his long absence from The Dreaming.
Even if you're not familiar with Gaiman's graphic novel, it's pretty likely you'll recognize at least one member of the star-studded cast. Gwendoline Christie, Charles Dance, Stephen Fry, Kirby Howell-Baptiste, Jenna Coleman, and Joely Richardson have all locked down parts in the live-action adaption, which is slated for release on August 5. 
However, it turns out that this roster of enormous talents isn't even complete. In fact, yet another name has recently been added to the list. This actor is well-known for his voice-acting work, but even better known for his role in the "Star Wars" saga. Which "Star Wars" actor will voice irascible scarecrow Merv Pumpkinhead?
Mark Hamill will play Merv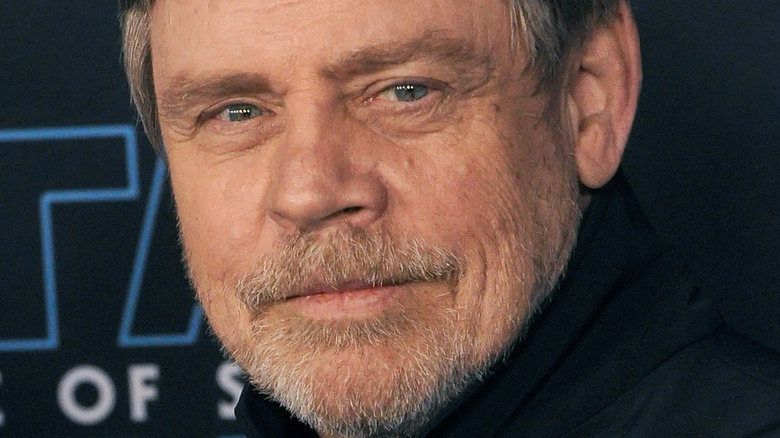 Albert L. Ortega/Getty Images
Per Netflix's Tudum, Mark Hamill will voice Mervyn "Merv" Pumpkinhead for "The Sandman." Hamill, of course, has portrayed the heroic and steadfast Luke Skywalker across numerous iterations of the "Star Wars" universe. He is also well known for his ability to channel unique sounding voices.
In the comics' version of "The Sandman" world, Merv is a cigar-chomping janitor who works in The Dreaming. As his name hints, he has a jack o' lantern for a skull and a straw body. He can often be seen sporting overalls. Since Morpheus can change anything within The Dreaming at his own will, Merv's job sometimes shifts to other forms of sanitation and construction. But, in short, Merv's job is usually to clean up Morpheus' messes.
Per Behind the Voice Actors, Hamill is absolutely no stranger to the world of voice acting. Famously, he voiced the Joker in multiple DC Comics Animated projects, including "Batman: The Animated Series." More recently, he voiced the serial killing doll Chucky for the 2019 reboot of "Child's Play." The actor has also voiced a fictional version of himself in an episode of "The Simpsons."
"The Sandman" represents only the latest Netflix production to feature the famous "Star Wars" actor. He will also appear in Mike Flanagan's upcoming miniseries "The Fall of the House of Usher."