Stranger Things 5 Will Be Forced By The Ravages Of Time In The Direction We Suspected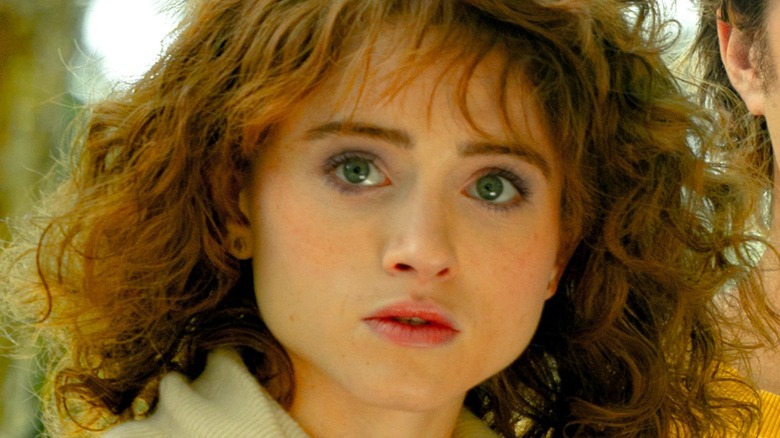 Netflix
While we are all waiting on pins and needles for the second part of Netflix's "Stranger Things 4" to drop on July 1, we'll soon have to do the same for Season 5. As previously confirmed by Matt and Ross Duffer (via Twitter), the fifth season of the '80s-nostalgia series will also be its last. Of course, while production on the final season has not even started, we can reasonably expect the final showdown with the dreaded Upside Down to take the show out with style.
While the wait for the climactic fight will inevitably seem long, we can only hope that the hiatus before Season 5 isn't nearly as long as the nearly three years it took to go from Season 3, Episode 8 ("The Battle of Starcourt") to Season 4, Episode 1 ("The Hellfire Club"). Of course, Season 4 was delayed repeatedly — like so many other TV and film projects — when production had to suspend during the initial lockdown for the coronavirus pandemic (via Deadline).
Barring another pandemic, we likely won't have to wait as long for the final season of "Stranger Things." However, that doesn't mean time won't be elapsing in another way many of us saw coming.
Season 5 of Stranger Things will require a time jump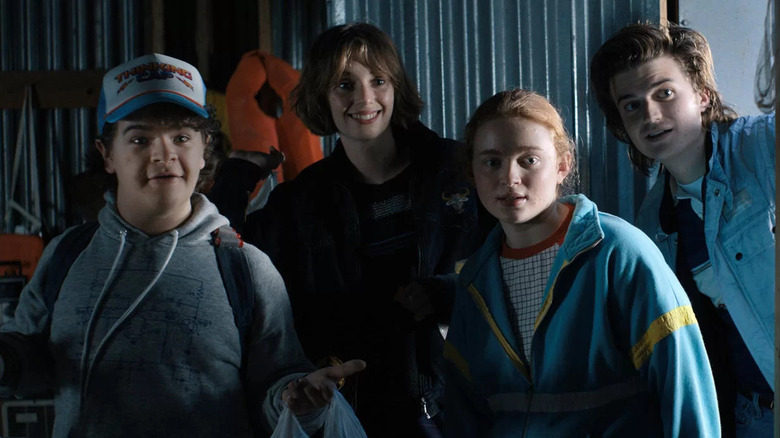 Netflix
Speaking with TVLine, the Duffer Brothers confirmed that, given the fading youth of the show's central cast, "Stranger Things" Season 5 will likely take place several years after the end of Season 4. The rationale for this time jump is that by the time Season 5 actually starts filming, the show's youngest cast members — from Finn Wolfhard to Millie Bobby Brown to Caleb McLaughlin — will simply look too old to be playing high school-aged versions of Mike, Eleven, Lucas, and other characters.
"I'm sure we will do a time jump," said Ross Duffer. "Ideally, we'd have shot [Seasons 4 and 5] back to back, but there was just no feasible way to do that. So these are all discussions we're going to have with our writers when we start the room up."
True, child actors age very quickly. Anyone who remembers how fresh-faced Daniel Radcliffe looked in 2002's "Harry Potter and the Chamber of Secrets" compared to 2011's "Deathly Hallows" can attest to this. Difficult as it is to believe, most of the "Stranger Things" cast have all already graduated high school, and only a couple — Brown and Schnapp — are under the age of 19 (via Seventeen). In fact, it could even be argued that playing high school freshmen in Season 4 seemed a bit of a stretch. 
Does this mean that we'll be in for seeing the gang at college in Season 5? Even working their first adult jobs? Might the famed '80s nostalgia of "Stranger Things" be traded in for some '90s kitsch? All will be answered, of course, though not for some time. In the meantime, let's try to focus on rooting for everyone to survive Vecna.