Stranger Things Creators Promise A 'Mad Symphony Of Chaos' For The Final Episodes Of Season 4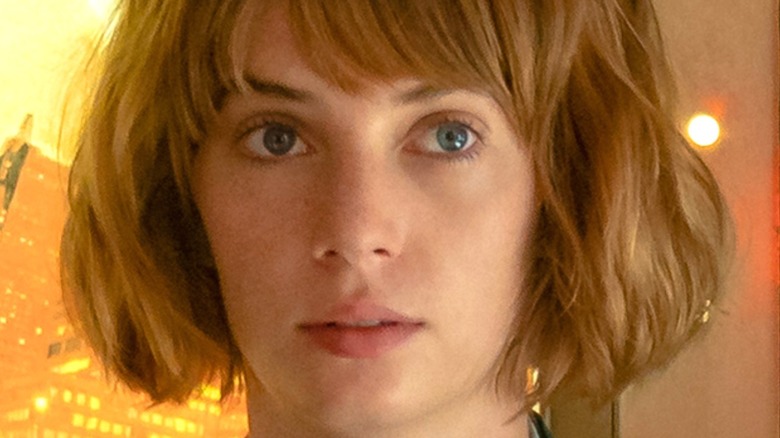 Netflix
Even with a three-year dry spell between seasons, Netflix's "Stranger Things" remains the binge-watch of the summer. Created by brothers Matt and Ross Duffer, the show was the highlight of the summer TV season when it first debuted in 2016. Now, Season 4, which is split into two batches of episodes, broke records for the streaming giant when the first batch dropped in May.
"Stranger Things 4," for all its highs and lows, is bigger and stranger than ever, with each of the currently released episodes running over an hour and sometimes stretching into feature film length territory. Luckily, there's rarely a dull moment; few shows on television consistently deliver such an engaging mix of horror, mystery, and fan-favorite characters. The stellar cast have all noticeably aged in the years-long intermission between seasons, but they've become better actors in the process, and that helps the world of "Stranger Things" feel believable in spite of mustache-twirling Russians, demonic creatures of the Upside Down, and psychic children.
Part 1 of Season 4 culminated in a jaw-dropping reveal regarding the new Dungeons and Dragons-inspired villain, Vecna, who turns out to be far more engrained in the history of Hawkins than anyone suspected. Played by a terrifying Jamie Campbell Bower who reportedly method-acted the role, Vecna unleashes a reign of terror on the teenagers of the suburban town.
But, lest anybody think that the second half of the season won't find a way to up the ante, the Duffer Brothers have made it clear that things are only going to get bigger, madder, and worse for the teen demon-fighters of "Stranger Things."
The Duffer Brothers say Season 4, Part 2 is a 'massive climax'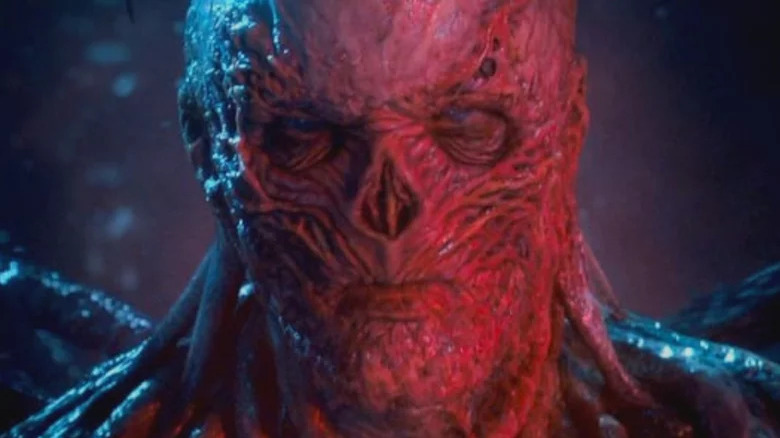 Netflix
In a new interview with Entertainment Weekly, the Duffer Brothers promised that the second half of "Stranger Things" Season 4 will raise the stakes, calling it a "mad symphony of chaos." Ross Duffer explained that the season wasn't originally intended to be cleaved in two, but when asked to do so, he and Matt figured the most natural point of division was after Episode 7. "7 really is what we consider the end of a second act, if this were a movie, which is how we like to think about it," Matt Duffer said. "And what we're heading into is the third act, the climax."
Of course, some episodes this season are, on their own, longer than many movies, but Ross Duffer explained that there are character and plot reveals to come. He added that the final episode will take advantage of the many locations Season 4 takes place in. The season has separated Eleven (Millie Bobby Brown) from her friends in a secret training facility. Meanwhile, Joyce (Winona Ryder) and Murray (Brett Gelman) have traveled to Russia to rescue Hopper (David Harbour). Half the kids are in California, the other half in Hawkins. According to Ross, the season finale will take advantage of this geographic spread. "Obviously, we've been cross-cutting between these very different worlds all season, but the cross-cutting becomes very rapid in that final episode, and we were just bouncing between all of our locations really, really quickly."
Matt Duffer chimed back in, saying that actor Joe Quinn, who plays one of the series' newcomers Eddie Munson, once referred to the final episode as "a mad symphony of chaos." "I thought it was a great description," he said, "so I'm just going to steal it."