Who Plays Li On Peaky Blinders?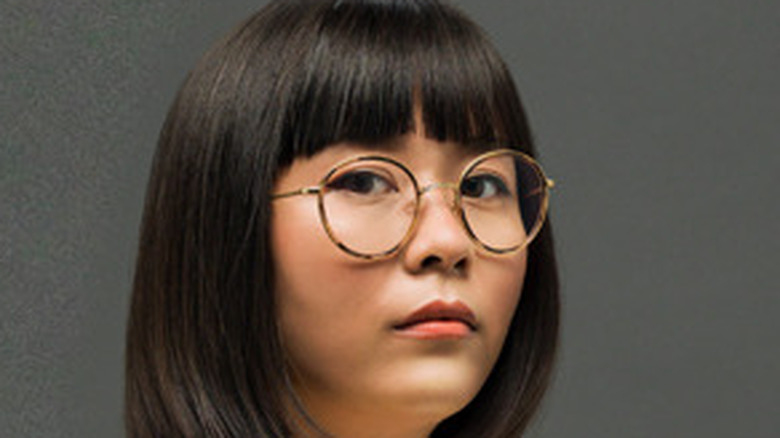 Sky
"Peaky Blinders" is having quite a year. The BBC series follows crime boss Tommy Shelby as the leader of the real-life street gang that terrorized Birmingham for three decades in the late 19th and early 20th centuries.
After finishing up its sixth and final season, viewers still have a feature film to look forward to. However, with the movie not set to arrive until 2024, fans are in for a bit of a wait before they can come back to the grimy underworld of "Peaky Blinders."
However, many actors involved in the period piece crime drama have other work that you can check out in the meantime. The sixth season brought with it some fresh faces behind brand-new characters, and some of them have a vast catalog of previous roles for eager fans to sift through. Take the character of Li, for example. While "Peaky Blinders" viewers may be new to the actress who plays her, she has a rich history of prominent and side parts in various movies and television shows.
Naomi Yang plays Li on Peaky Blinders
Naomi Yang is the actress behind the character of Li in the sixth season of "Peaky Blinders." If you recognize her, it might be due to the fact that she's been on plenty of other British television shows (via IMDb). This year alone, she also played Helena Mau in BBC One's crime comedy "Shakespeare and Hathaway: Private Investigators" and Miss Malone in the prison guard drama "Screw." She was also featured as Maggy in all six episodes of the investigative crime drama "Wolfe."
Other prominent roles for Yang include the Amazon Prime Video adaptation of Aldous Huxley's "Brave New World," where she played Vivian for three episodes, and the female-centric drama "Deep Water," where she portrayed Miss King. However, if Yang sounds more familiar than she looks, that could be because she's also a voice actor. Providing voice work for "Total War: Warhammer III" and the massively popular live-service game "Valorant," she is already a part of two very in-demand gaming worlds. Though Yang has yet to announce any upcoming roles, you can still find her on Twitter, where she regularly posts new photos and updates on her work.