The Peaky Blinders Movie - What We Know So Far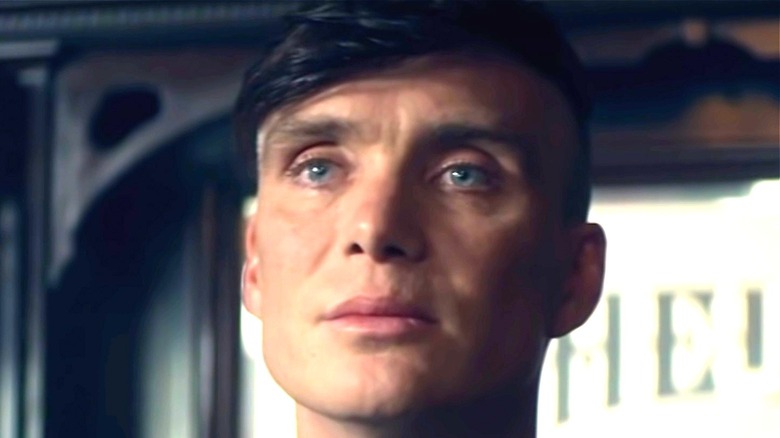 BBC Two/YouTube
Created by Steven Knight, the crime drama "Peaky Blinders" premiered in September 2013. Loosely based on a real-life urban youth gang, the show centers on the Peaky Blinders gang, led by the cunning Tommy Shelby (Cillian Murphy). Set in Birmingham, England, the series begins in 1919, just after the end of World War I, as detective chief inspector Major Chester Campbell (Sam Neill) catches onto the exploits of the Peaky Blinders after being sent by Winston Churchill (Andy Nyman in Season 1, Richard McCabe in Season 2) to clean up the city. Alongside Murphy, the series also stars Paul Anderson as Arthur Shelby Jr., Sophie Rundle as Ada Thorne, Ned Dennehy as Charlie Strong, Tom Hardy as Alfred "Alfie" Solomons, Anya Taylor-Joy as Gina Gray, and the late Helen McCroy as Elizabeth "Polly" Gray.
After a six-season run, "Peaky Blinders" aired its series finale on April 3, 2022, on BBC One. The ending was hailed as a terrific wrap-up by many; Michael Hogan of The Guardian, for one, called it a "thrumming, electrifying sendoff." However, it wasn't exactly the last hurrah for the series, as it was announced in 2021 that Knight is planning on concluding the series with a movie, as reported by Deadline.
And now that Season 6 has concluded, it's time to turn our attention to the "Peaky Blinders" movie — here's everything we know so far.
The Peaky Blinders movie is in development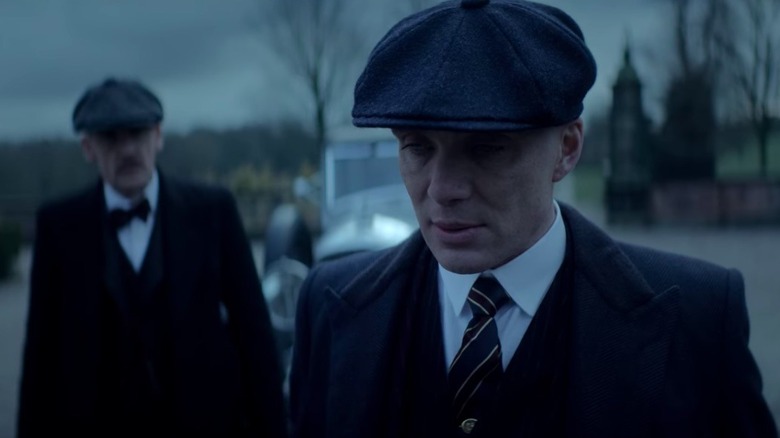 BBC One/Netflix
As of the time of writing, there are only a few things we know for sure about the upcoming "Peaky Blinders" movie. One, per a statement from Steven Knight to Radio Times, is that Cillian Murphy will return for the film to play Tommy Shelby. It seems likely that other series stars will join Murphy in the film, but their involvement has yet to be confirmed. As we know, Helen McCroy, who played Polly Gray, died in April 2021. However, Knight has confirmed, while speaking with Radio Times, that McCroy's Polly's will remain crucial to the film's story. Knight said, "When anything happened in the rest of the series, I wanted people to think, 'What would Polly say?'"
As for what we can expect from the plot, there isn't a ton of information known yet. However, Knight did give us a few sparse details in an interview with Deadline following the Season 6 finale. Interviewer Nancy Tartaglione was curious to know how the movie will differ from the original intention to have seven seasons of the show (COVID-19 threw a wrench in the works of that plan). Knight answered, "For the film, it's actually set in World War II which I think I probably wouldn't have done for series 7; I'd have probably taken it up to the war but because it's a movie then I think we need a sort of gear change."
There is no set release date yet for the "Peaky Blinders" film, although we do know that it may be a bit of a wait. Knight told Entertainment Weekly in February 2022 that they wouldn't be filming for another eighteen months — that estimate would put the start of production sometime in 2023, which means the movie likely won't arrive until 2024.