Joe Cruz's Best Storyline On Chicago Fire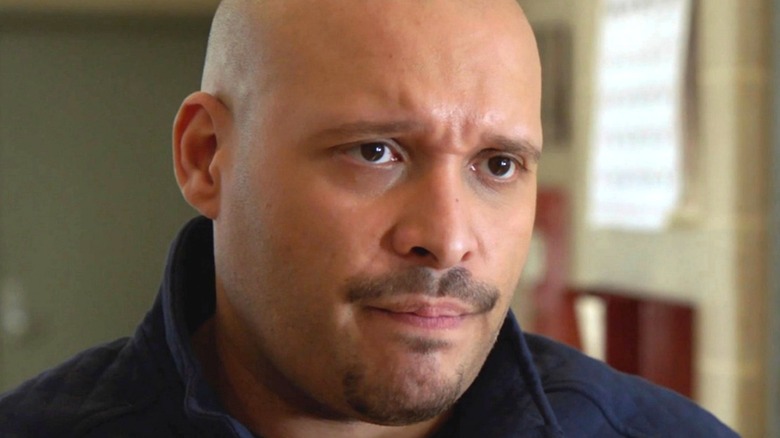 NBC
Joe Cruz (Joe Minoso) is a staple on "Chicago Fire," serving as one of the series' OGs. With dozens of storylines to his name, we've seen the Squad 3 member through very high highs and very low lows. We see him finally get his happy ending after marrying Chloe (Kristen Gutoskie), a woman he rescued in Season 7, which led to him becoming a father in Season 10.
On the opposite side of the spectrum, there were some really terrible moments for Joe on "Chicago Fire." He was suspended from the job in both Seasons 3 and 8 for reasons that happened both on and off-duty. And who can forget the ongoing drama with his brother Leon (Jeff Lima), who was involved in a violent gang in the show's earlier seasons?
All of these storylines put Cruz front and center of "Chicago Fire" and were crucial in developing his character over the years. But when it comes to his best storyline ever, one stands above the rest.
Nothing beats Joe Cruz's Zumba storyline on Chicago Fire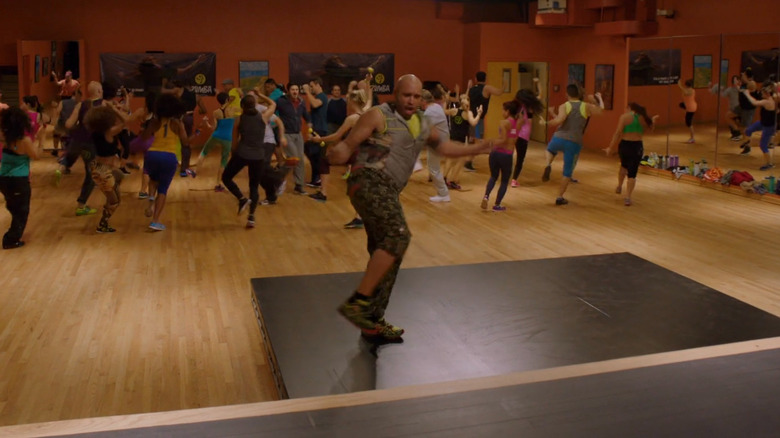 NBC
In Season 3, Episode 7 ("No One Touches Anything"), Firehouse 51 newcomer Sylvie Brett (Kara Killmer) searches for a Zumba class to attend. After checking out some reviews on Yelp, Sylvie finds the perfect class and shows up to find it's packed with dozens of attendees. Seconds later, Joe Cruz runs out on stage and is revealed to be the class instructor. He immediately gets moving and pumps up his crowd as Sylvie stands in shock while she follows the steps. When Cruz spots his co-worker, his face goes stone cold, like a deer in headlights.
In the following episode, "Chopper," Brett spills the beans to some of her colleagues, and a handful of Firehouse 51 members come to surprise Cruz at another Zumba session. He's hesitant to lead them at first and considers leaving but eventually gives in and kills it on stage as their instructor. It's an absolutely hilarious scene and a lot of fun and might be one of the best in the series. Not so surprisingly, this episode of Chicago Fire was Joe Minoso's favorite. "It was more fun watching everyone try to follow me. It was quite possibly the funniest thing I've ever seen," Miñoso said at an NBC-Universal event (via the Chicago Tribune).
What makes the storyline even better is that Minoso was actually a certified Zumba instructor before he landed the gig on "Chicago Fire." At an official Zumba conference in 2015, the actor shared his story about falling in love with the fitness program, which helped him drop 70 pounds. Minoso revealed he moved to LA after becoming certified, and two months later, he got the call about "Chicago Fire." His skill at Zumba is evident in those two Season 3 episodes, and we couldn't be happier that Minoso made it a part of Cruz's story.