Who's On Squad On Chicago Fire?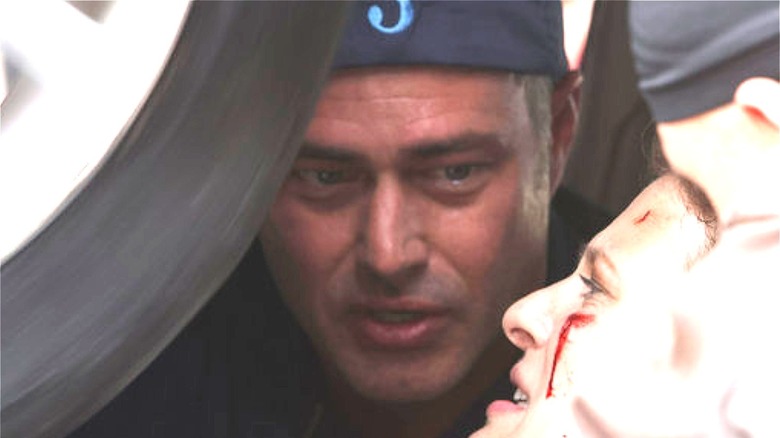 Adrian S. Burrows Sr./NBC
Among the many fan favorites on NBC's high-intensity action-drama "Chicago Fire," the courageous firefighters assigned to Rescue Squad 3 are difficult to miss –- and hard not to admire. Tasked with undertaking some of the show's most harrowing emergency and technical rescue operations, the team and vehicle simply known as Squad often serve up the kind of edge-of-your-seat, adrenaline-fueled scenes that have made this particular "One Chicago" series a top-rated hit for most of its 10-season run (per TV Series Finale).
That being said, the truth is that the various vehicles showcased on the show are almost as much characters on screen as the firefighters themselves, with each "apparatus," as any motorized Fire Department vehicle is called, filling its own specialized niche. For instance, an Engine will always have a water pump, a 500-gallon water tank and hoses, while a Truck specifically carries the hydraulically powered ladder, and Squad carries a variety of tools and other equipment for heavy rescue work (per City of Chicago CFD Definitions page). 
With that said, now that we've defined the various species of "apparatus" on the show, just who are the brave first responders on "Chicago Fire" who are some of the past and present Rescue Squad 3 crew members?
Current Squad members include Severide, Cruz, Capp and Ferraris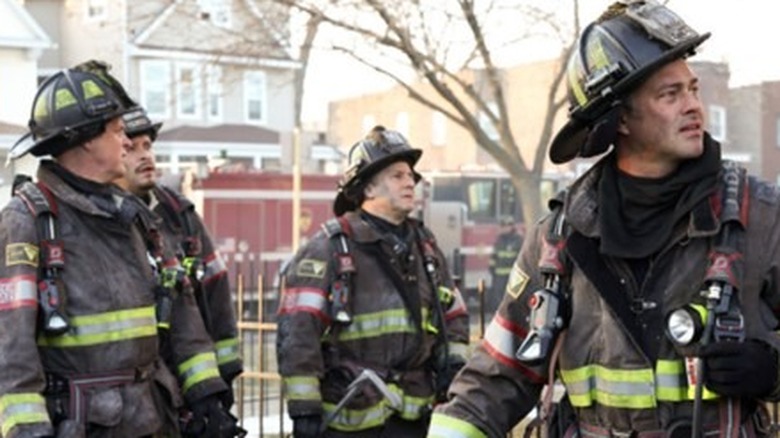 Adrian S. Burrows Sr./NBC
As noted on ChicagoFireFandom.com, the team currently carrying out some of the show's most dramatic life-saving exploits as part of Rescue Squad 3 include the team's top dog, Lieutenant Kelly Severide, played by Taylor Kinney, Firefighter Harold Capp, portrayed by Randy Flagler, Joe Minoso's Firefighter Joe Cruz, and as Engineer, Tony Ferraris playing himself, which is logical since Ferraris is a long-time, real-life Chicago Fire Department firefighting veteran.
Long-time viewers of the series will also recall that Squad has seen a number of other memorable firefighters riding into action with the team. For instance, fans are sure to remember that Brian White's Dallas Patterson actually replaced Severide as the team's leader after Kelly was temporarily sidelined over operational issues. Other notable Squad members include Charlie Barnett's Peter Mills, who would resign from the CFD citing his desire for more family time, and at least one who is memorable for the wrong reason: Kevin Hadley (William Smillie), who was unceremoniously discharged for misconduct related to his propensity for setting fires as opposed to putting them out.
Ready to catch Rescue Squad 3 and the rest of the "Chicago Fire" contingent in action? The series airs Wednesday nights, 9/8c on NBC.