Who Plays Duke Shelby In Peaky Blinders Season 6?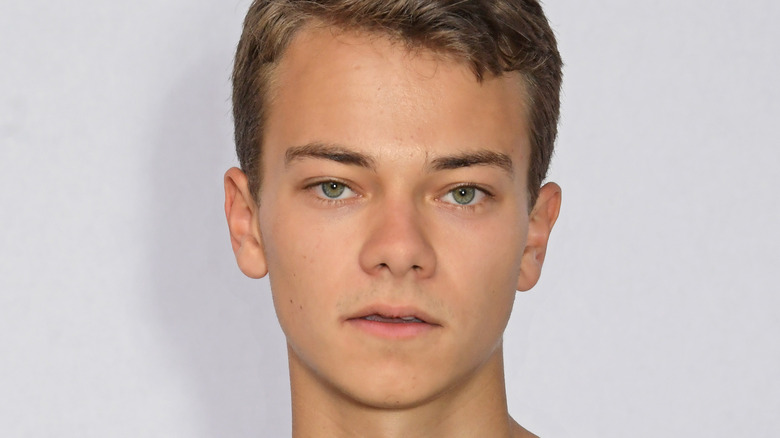 David M. Benett/Getty Images
Starring Cillian Murphy as Tommy Shelby, "Peaky Blinders" is a period crime drama set in England after the conclusion of the first World War. As the leader of the titular street gang, Shelby is responsible for maintaining the livelihood of its members using bribery, violence, and theft. In order to expand their criminal operation, the Peaky Blinders rely on street smarts and Shelby's quick-thinking. Over the course of the series, the gang is forced to contend with various rivals, including other gangs and members of the government. "Peaky Blinders" features the talents of an all-star ensemble cast that includes Joe Cole, Helen McCrory, Sophie Rundle, Paul Anderson, Tom Hardy, and Anya Taylor-Joy, just to name a few.
Season 6 picks up as rising tensions in Europe cause political unrest as the continent barrels towards World War II. Although Season 6 of "Peaky Blinders" will be its last, the final season brings about a host of new challenges for the Shelbys and a few fresh faces to keep viewers on their toes. A major plot point in the final episodes is the arrival of a young man named Erasmus "Duke" Shelby, who has a surprising connection to the powerful crime family. If you're wondering who plays Duke, then look no further.
Peaky Binder's Duke Shelby is portrayed by Conrad Khan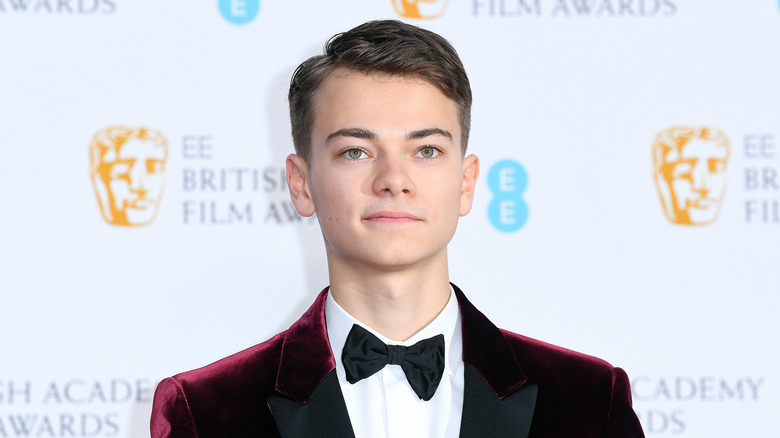 Joe Maher/Getty Images
Actor Conrad Khan appears in Season 6 of "Peaky Blinders" as Duke Shelby, Tommy Shelby's long-lost son. Duke was the product of a brief love affair between Tommy and a Romani woman, although Tommy was sent to fight in World War I before ever learning of his son's existence. Although initially shocked at Duke's arrival, Tommy decides to integrate his son into the Peaky Blinders.
As reported by NME, Khan was elated when he won the role of Duke. "When I had my first audition, I was like 'This is so cool that I get to read this', I couldn't believe it and then when I got the part, it really was a dream come true," Khan told the outlet.
Besides appearing on "Peaky Blinders," Khan has appeared in a select list of movies and television shows. He played a younger version of Chris Hemsworth's character in the fantasy film "The Huntsman: Winter's War," as well as starring in "County Lines," a movie about underground drug trafficking (via IMDb). Fans of the anthology series "Black Mirror" might also recognize him from the Season 5 episode "Smithereens," which analyzes themes like the value of privacy and the nature of consumerism. The introduction of Khan's character was quite a curveball to levy at fans this late in the game, so perhaps Duke will play a bigger role in the "Peaky Blinders" movie that's currently in development (via Deadline).