Law & Order: SVU Fans Can't Stand This Noticeable Olivia Benson Detail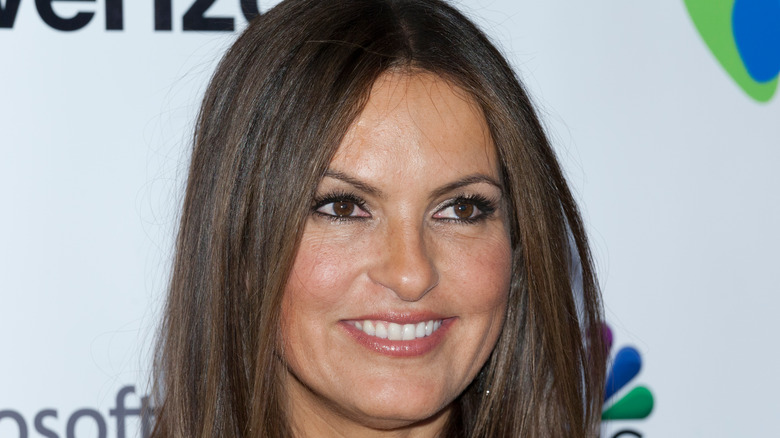 lev radin/Shutterstock
"Law & Order: Special Victims Unit" has had people hooked to the TV for over 20 years. The series is centered around the Special Victims Unit in New York City and follows a team of trained officers as they unravel some of the most complex and dark crimes in the city. The show is certainly at the top of the heap in popularity when it comes to crime dramas. Although some of its episodes can be difficult to watch due to their heavy and sometimes gruesome content, it continues to draw in new viewers along with longtime fans season after season.
One major draw to the series has been its likable and long-standing cast. Fans are often devasted when actors like Dean Winters or Richard Belzer leave the show.
Mariska Hargitay plays the show's main character, Olivia Benson, and since the very first season, the character has become so popular that The Washington Post even named Benson "America's ideal female television character." However, even with all of the love and admiration, there's something about the SVU commanding officer that bothers even her biggest fans.
Olivia Benson's straightforward wardrobe has come into question
After so many seasons of catching some of the worst criminals to step foot in New York City, fans have noticed something about Olivia Benson that can no longer be overlooked — her wardrobe. u/miss_scarlet_letter started a thread on Reddit regarding the pieces of clothing worn by Benson that are less than favorable. "...is there a reason they are constantly dressing Olivia in these boxy blazers with shoulder pads?" they wrote. "I'm only asking because I find her blazers awful." 
The lengthy thread soon gets several users on the "blazers are bad team," including u/AdministrativeLack94, who quipped, "Those power suits with the shoulder pads is apparently the only dress style choice for a strong single female protagonist since like the late 80's." Others, however, came to defend her wardrobe. "I'm sure with her position in the department she wants to look as plain and non-sexualized as possible," offered u/ursularussell.
In an interview with Vogue, "SVU" costume designer Juliet Polcsa gives details on the process of dressing Olivia Benson. "If there is one word that we probably use more than anything else, [Hargitay and I] look at each other and go, 'Is this badass?'"  After 23 seasons of hero-work, it's safe to say that Polcsa and Hargitay are succeeding. Whether viewers love the blazers or hate them, they've started to make their mark as Olivia Benson's wardrobe staple, as one Twitter user pointed out. "...every time I see a blazer in a store, the first thing I think is 'Olivia Benson would wear that," they wrote.
It isn't all blazers and shoulder pads, however, as sometimes Benson has been known to take her look to another level with a leather jacket as her wardrobe staple in lieu of her all-business blazer. Either way, both looks keep Olivia Benson looking like the TV icon she is.