The One Thing That Isn't Changing For Deadpool 3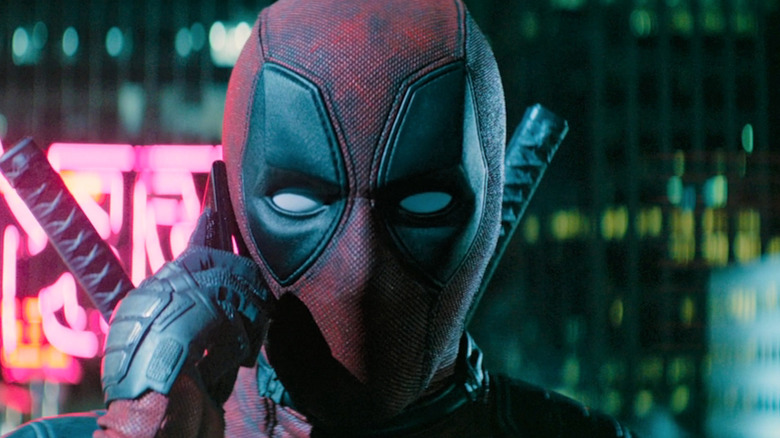 20th Century Fox
With Disney's acquisition of 20th Century Fox, which brought the film rights to the X-Men characters back to the media giant, the future of the "Deadpool" franchise has been uncertain. While fans wait for the X-Men to be introduced into the Marvel Cinematic Universe (the first glimpse of which came with a Professor X cameo in "Doctor Strange in the Multiverse of Madness"), any mutant projects previously in development at Fox have been shelved.
Four years after the release of "Deadpool 2," the third movie in the series remains mired in pre-production. While the project recently landed Shawn Levy, who helmed "Free Guy," to direct, precious few other details have come to light. Kevin Feige says "Deadpool 3" will be a part of the MCU when it finally comes out, which has led fans to worry that the final product will be bogged down by the larger continuity of that universe, as well as by Disney's notoriously restrictive emphasis on family-friendly content. Although, former Disney CEO Robert Iger has insisted that the company will allow the rebranded 20th Century Studios to continue producing adult-oriented content like "Deadpool," Iger stepped down in 2020 and was succeeded by Bob Chapek, who has so far made no promises to that effect.
Fortunately, it appears fans can breathe a sigh of relief, as "Deadpool 3" writers Rhett Reese and Paul Wernick are now reassuring the public that the "merc with a mouth" will be the same as he ever was.
Deadpool 3 will remain R-rated and will not be 'Disney-fied,' its writers claim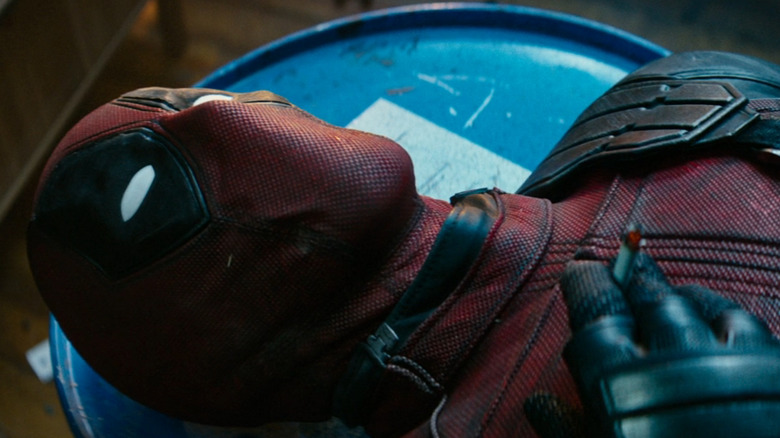 20th Century Fox
"Deadpool 3" will be as foul-mouthed as its two predecessors despite the oversight of Disney, according to writers Rhett Reese and Paul Wernick (via The Playlist). The creative duo claims the House of Mouse has been nothing but supportive of the project, with Reese saying, "They are going to let Deadpool be Deadpool."
However, their reassurances come with some caveats, as the pair made clear that they aren't making any specific promises in regard to interference from Disney. "They're not going to mess with the tone," Reese said. "I mean, I'd never say never, I guess there's an outside chance, but we've always been told it can be R, and we're proceeding as if it's R. We would like it to be R, we always have, so I don't think that'll change."
While it's nice to hear from the creatives on board the project, there are other signs that point to Disney's increasing willingness to be flexible with the family friendliness of its content. Disney+, which for years quartered no R-rated films or TV-MA-rated shows, recently rolled out a parental control system and added the bloody "Daredevil" to its library, along with the rest of "The Defenders" shows originally produced for Netflix under the now-defunct Marvel Television banner. Now, Disney has a framework in place to premiere a movie like "Deadpool 3" without risking the ire of parents who may not want their children exposed to its salty sense of humor.
Ultimately, despite the maximum effort of its architects, the fate of "Deadpool 3" remains murky. Reese and Wernick were briefly replaced as writers by Lizzie and Wendy Molyneaux of "Bob's Burgers" fame, and though they have since been added back to the project, it's clear that anything is possible as Disney navigates this new era of media.