The Goldbergs Season 10 - What We Know So Far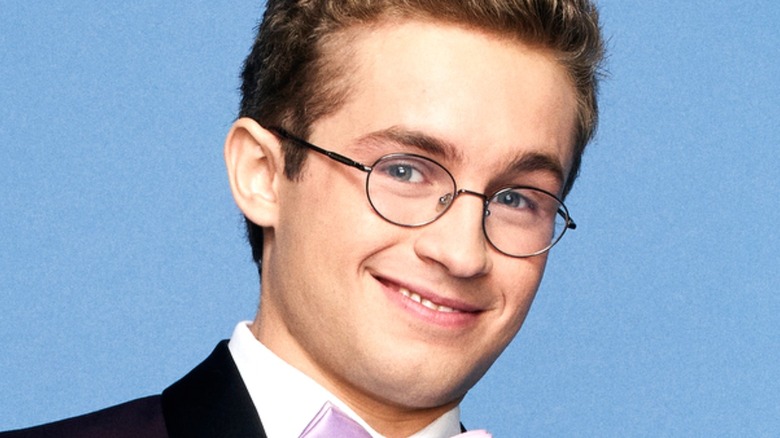 ABC/Art Streiber
The cast and crew behind ABC's long-lived sitcom "The Goldbergs" experienced one heck of a Season 9. First, the show had to cope with the death of George Segal, who passed away before they began shooting for Season 9, necessitating the off-screen demise of Albert "Pops" Solomon. Then Jeff Garlin, who had portrayed Murray Goldberg since the series' inception, exited the series in the wake of an internal investigation into his on-set behavior precipitated by complaints to the company's HR department. The series spent its ninth season awkwardly dancing around the patriarch's disappearance, using alternate dialogue, body doubles and footage to paper over Garlin's absence. 
Even without taking these behind-the-scenes changes into account, Season 9 has generally been a season filled with change for the Goldberg family. Erica Goldberg (Hayley Orrantia) and her long-time boyfriend Geoff Schwartz (Sam Lerner) have gotten married and are trying to establish a life of their own together. Protagonist Adam Goldberg (Sean Giambrone) graduates from high school, with big plans to head off to NYU for college. Meanwhile, momzilla Beverly (Wendi McLendon-Covey) has coped with her empty nest by making some big career moves.
Fans of the show are likely excited to find out what to expect in Season 10, which ABC greenlit in mid-April (per Deadline). Here's what we know about what's coming up.
Adam will be off at college, but Beverley's nest won't quite be empty
Per IMDb, "The Goldbergs" tends to debut fresh seasons in late September. Barring any extenuating circumstances, Season 10 of the show should follow its usual pattern and start filming sometime in the summer with new episodes debuting in late September of 2022.
Deadline confirms that McLendon-Covey, Giambrone, Orrantia and Troy Gentile (who portrays Barry Goldberg) will all be back for Season 10. Lerner will also return, and will be a much more frequent presence, as via Deadline he is officially now a series regular. Fans can likely expect Patton Oswalt, who narrates the show as an older version of Adam Goldberg, to return. Kenny Ridwan will also likely be back as Adam's friend Dave Kim, who, per earlier Season 9 storylines, will join the youngest Goldberg at NYU. As for the missing Murray, Yahoo! News confirms that the show will write the family patriarch out early in the season. 
As for Season 10's other probable storylines –  aside from the characters being forced to cope with the loss of Murray — "The Goldbergs" will likely follow Adam's collegiate adventures, which should include some new faces as well as some familiar ones from back home. Older son Barry will apparently continue along in college (his real life counterpart is a doctor). There's also a new development on the Homefront — namely, Erica's pregnancy, which was announced during the Season 9 finale, "Adam Graduates!" Will Beverly be the most over-involved grandma ever? Fans will have to tune in to find out.