The Goldbergs Investigation Confirms Suspicions About Jeff Garlin's On-Set Behavior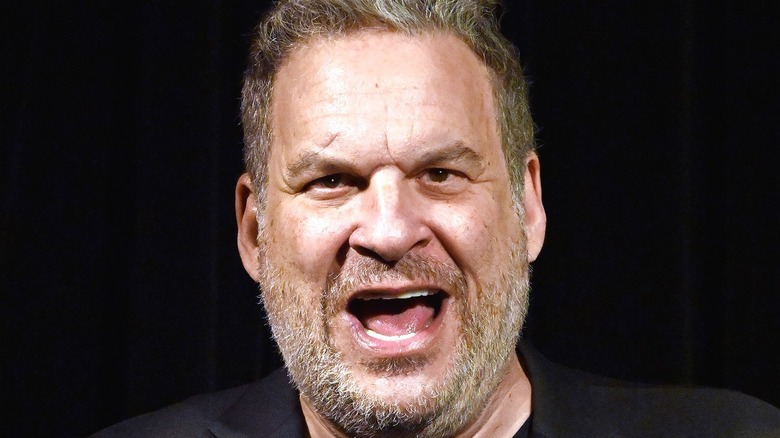 Michael S. Schwartz/Getty
Since it began airing in 2013, "The Goldbergs" has grown to be one of the best-loved and most-watched shows on ABC. The 1980s-era storyline brings viewers back to a time just before everyone had a smartphone and a video camera ready to upload to Facebook, Instagram, or YouTube. The show is loosely based on the life and videotapes of producer and writer Adam F. Goldberg, who is portrayed by Sean Giambrone on the show. In an interview with Daniel H. Mintz, Goldberg said that oftentimes the show will reenact a video that Adam made growing up, and the original film will be shown at the end of an episode.
"The Goldbergs" has the geeky son, Adam; the popular daughter, Erica (Hayley Orrantia); the annoying, conceited brother, Barry (Troy Gentile); the overprotective mother, Beverly (Wendi McLendon-Covey); and the explosive father, Murray (Jeff Garlin). Earlier this year, the cast suffered a heart-breaking loss when George Segal, who played the grandfather Pops, died (via People). Now they're losing another cast member, but under very different circumstances, with allegations surfacing that Garlin's on-set behavior isn't much different from the immature, verbally abusive character he plays.
Jeff Garlin will exit The Goldbergs immediately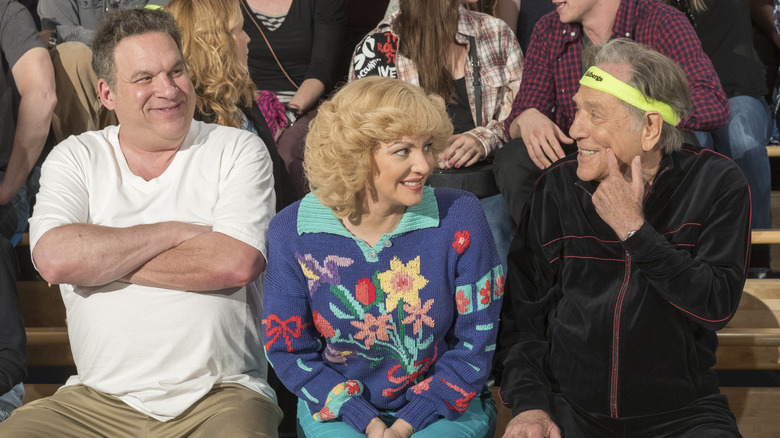 Rich Polk/Getty Images
According to Deadline, a mutually agreed upon deal was reached yesterday, and Jeff Garlin's exit from the show will happen immediately. In an interview with Maureen Ryan of Vanity Fair at the beginning of the month, Garlin admitted that he had been talked to by Human Resources three times in three years, but denied that anyone else on the show had confronted him about his alleged behavior. He dismissed allegations that he was verbally abusive or made people uncomfortable, instead saying that he was just being "silly" because he was a comedian, or that he was just a "hugger." He admitted he liked to use the word "vagina" frequently on set, but laughed it off.
According to sources on set, the breaking point involved a well-liked couple that were stand-ins on "The Goldbergs." According to a witness, Garlin was walking behind the woman when "He screamed at her, 'why are you always in my way? Get the f*** out of my way' as she was walking down the ramp on the set." The woman was perplexed and disoriented, and to make matters worse, Garlin then told the woman's husband to "tell your wife to get the f*** out of my way." Garlin addressed the story in the Vanity Fair interview, but brushed it off, saying that "It was a joke that was missed." 
Garlin is believed to have, at most, one more day of filming left, although Deadline reported that sources say a double will be used instead, with Garlin's face superimposed in post-production. ABC has not decided yet if there will be a Season 10 of "The Goldbergs."