The A.P. Bio Star Only Hardcore Fans Spotted On How I Met Your Mother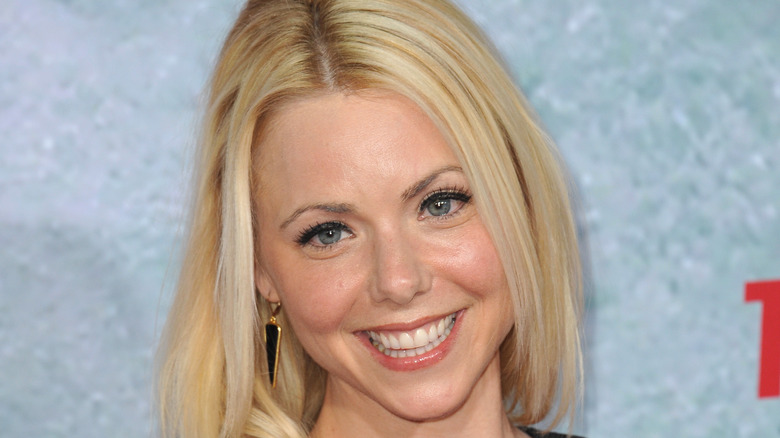 Featureflash Photo Agency/Shutterstock
When disgruntled former philosophy professor Jack Griffin (Glenn Howerton) returns to his hometown of Toledo, Ohio, in the pilot of "A.P. Bio," he almost immediately tries to hit on his high school ex, Meredith, who is now a nurse. However, as she already has a boyfriend, she naturally isn't interested. Jack remains obsessed with getting her back throughout the first season, but Principal Durbin (Patton Oswalt) helps him recognize that his one-sided interest in her isn't healthy.
Eagle-eyed viewers may also know Collette Wolfe, who plays Meredith, from a number of cult shows and movies, including "You're The Worst," "Shameless," and "Cougar Town." Wolfe racked up 43 screen credits (IMDb) over the course of the 2000s and 2010s thanks to her charisma and inherent likeability as a performer. She even plays a small but very crucial part in the acclaimed Charlize Theron dramedy "Young Adult."
But did you know she also guest starred on the CBS sitcom "How I Met Your Mother?"
Barney tells her he's Neil Armstrong in a 2010 episode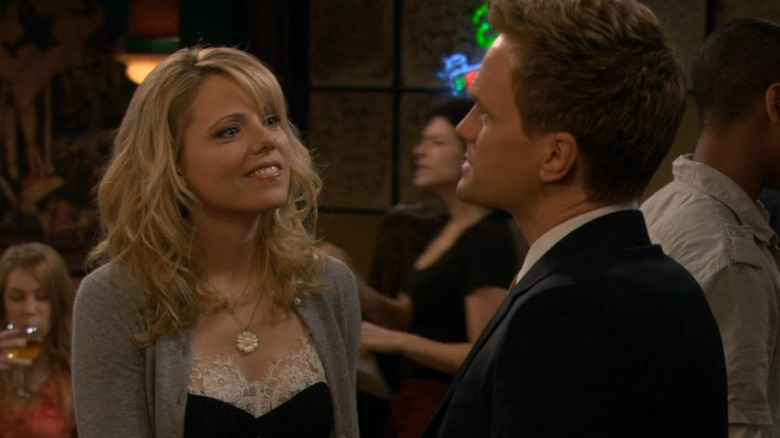 CBS/Hulu
Four years into her career, after debuting in the Danny McBride comedy "The Foot Fist Way," Collette Wolfe appeared on "How I Met Your Mother" episode "Zoo or False" as a gullible woman, Sarah, who Barney Stinson (Neil Patrick Harris) chats up at McLaren's pub. In a nod to the performer, Barney seduces Sarah by telling her he's really Neil Armstrong, claiming that the space trip caused him to "age backwards."
However, when Barney is later talking to Lisa (Celeste Thorson), Sarah runs into them, surprised because "Neil" was supposed to be on a shuttle. Barney at first tries to lie by using Marshall's (Jason Segel) story about being mugged, but this backfires. He admits the truth to Sarah, only to leave when she admits that she also lied about her age.
It's another minor but perfect role for the actress, as Wolfe has to play a clueless enough character to believe Barney's ridiculous lies, and as genuinely sincere when she tells him the truth. Her most recent screen appearance was in 2020's "Night School" (via IMDb), but hopefully a talent like hers will return to film and television very soon.