The Danny McBride Sports Comedy Series You Can Stream On HBO Max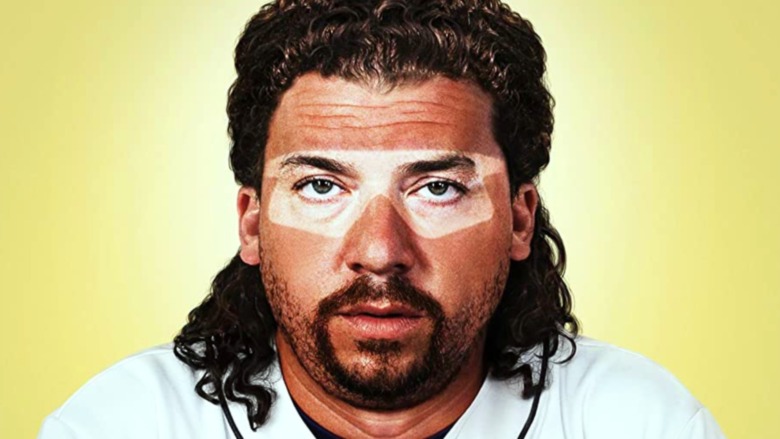 HBO
In recent years, Danny McBride has become a certifiable multi-hyphenate thanks to a creative partnership with director David Gordon Green. Together, McBride and Green wrote the 2018 Halloween film, and the two are now working on a pair of Halloween sequels as well as a Hellraiser TV series. Given McBride's production roles in three upcoming reboots of classic horror series, those unfamiliar with his prior work could be forgiven for thinking of him purely as a successful horror movie writer and producer. Of course, fans of McBride are well aware that before he made a name for himself in horror, he was predominately a character actor with a distinct comedic sensibility.
McBride's partnership with Green is actually fitting considering how his career mirrors the trajectory of Green's filmography. Green's directorial debut was George Washington, a cerebral drama reminiscent of Terrence Malick's work. Soon after, Green directed a run of films like Pineapple Express and the fantasy-stoner-comedy Your Highness, both stylistic far cries from his first feature. McBride, meanwhile, made a name for himself early on in irreverent comedies like The Foot Fist Way and Hot Rod. That said, his debut role was in the David Gordon Green-directed drama All the Real Girls.
McBride and Green's partnership began in a dramatic film, extended into a run of comedies, and has now found the two making horror films with one another. But in the middle of their considerable span of creative work with one another, Green produced and McBride starred in a sports comedy that viewers can stream now on HBO Max.
Baseball, #$%&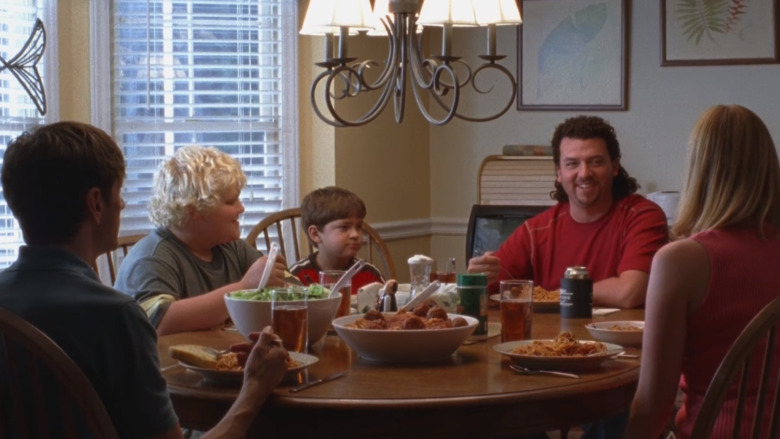 HBO
In Eastbound & Down, Danny McBride stars as a one-time major league baseball player named Kenny Powers. At the start of the series, Kenny returns to his hometown of Shelby, North Carolina, where he moves in with his brother Dustin (John Hawkes), who's a typical suburban dad with a typical suburban family. Kenny, on the other hand, is anything but typical or suburban. His defining characteristics are his foul mouth and his planet-sized ego. 
Nevertheless, Kenny attempts to make an honest living in Shelby as a middle school P.E. teacher (mirroring the lives of some real-life former baseball players), though his vices oftentimes get the better of him. He's joined along the way by his over-eager sidekick Stevie Janowski (Steve Little).
Eastbound & Down aired from 2009 to 2013, running for 29 episodes across four seasons. The series has remained a hit with critics and fans alike. On Rotten Tomatoes, both its critical and audience scores sit at 91 percent. 
Those looking to see one of Danny McBride's career-defining performances, or those who are simply interested in a show about a brash baseball has-been, can stream Eastbound & Down on HBO Max now. Afterwards, you can also find some of the best movies on the streaming service, too.