Home Improvement's Tim Allen And Richard Karn Reuniting To Prove Life Imitates Art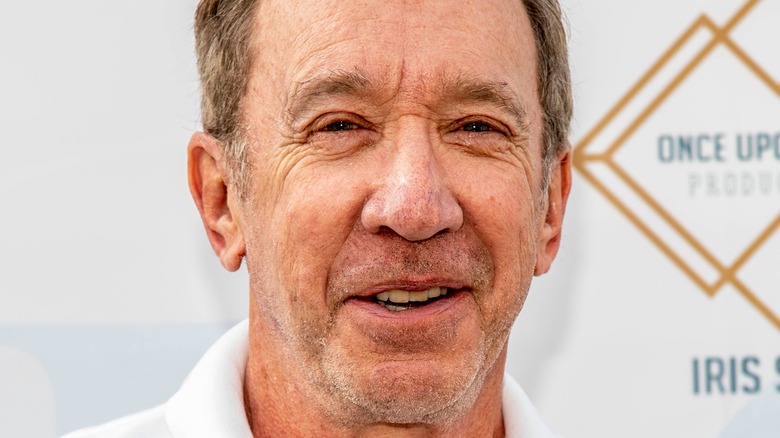 Eugene Powers/Shutterstock
There's no denying that Tim Allen's had a truly long and remarkable entertainment industry career. While he's remembered for his many successful movie roles and his voice acting role as Buzz Lightyear in the "Toy Story" movies, the backbone of his 1990s heyday was no doubt "Home Improvement." Though he's had more high-profile roles, and despite the fact that "Last Man Standing" actually ran for longer than his original sitcom, his lengthy tenure as Tim "The Toolman" Taylor arguably still defines the comedian ... which is good for him, considering that he turned down some major Disney roles for the show. 
Now, fans of "Home Improvement" can rejoice, because Allen will soon rejoin forces with Richard Karn, who plays his long-suffering sidekick Al Borland in the show. While they're not technically reviving the sitcom classic, the project they're working on is a hilarious reminder that sometimes, life does indeed imitate art.
Tim Allen and Richard Karn team up for a tool-themed show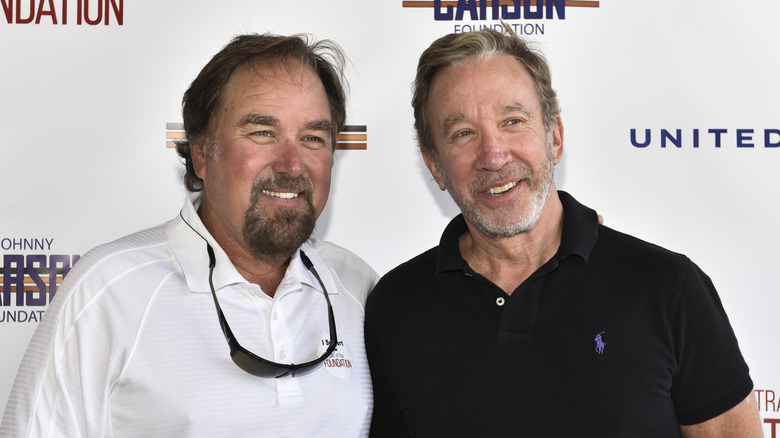 Rodin Eckenroth/Getty Images
Tim Allen and Richard Karn will team up for a new tool show on History (via Comic Book). The show will focus on the history of various tools, and fittingly enough, it will reportedly be shot in Allen's home shop. 
Before you get too excited, though, it's worth noting that the pair's project won't be called "Tool Time." Though Allen and Karn's classic chemistry will no doubt be on full display, this show will be a far more serious look at the various tools' history than the often ludicrous "Home Improvement" show-in-show. The 10-episode series will be known as "More Power," and apart from Allen and Karn diving deep into the wonderful world of tools, the show will feature numerous field trips to accommodate some of the heavier machinery, as well as expert guests. 
"Albert Einstein once said, 'I'm not a genius, I'm just passionately curious,'" Allen's statement about the project read. "Having the opportunity to explore my curiosity in depth and really get to know more about the people and things that make us what we are today gets me excited. And what better pal to have at my side than Richard Karn? We both share a great appreciation of people who can solve a problem not by talking about it, but by 'doing' it with creativity and amazing skills."
"More Power" will premiere on History on June 29.