Tim Allen Turned Down These Major Disney Roles For Home Improvement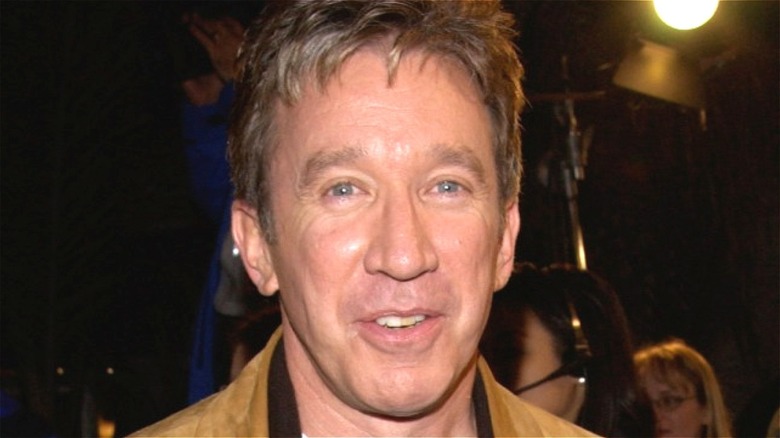 Featureflash Photo Agency/Shutterstock
Tim Allen is a household name in the modern-day, and it's not hard to see why. For decades he has made fans laugh on stage as a standup comedian and taken part in a bevy of classic movies, in addition to working as a leading man on television. These days, he's best recognized as Mike Baxter on the small screen hit "Last Man Standing," which concluded its run in May of 2021. However, if it wasn't for the beloved '90s ABC sitcom "Home Improvement," his acting career likely wouldn't be where it is today.
"Home Improvement" starred Tim Allen as Tim "Tool Man" Taylor — host of the fictional TV show "Tool Time" and committed family man — beginning in 1991. The series ran for the next eight years, earning not only 204 episodes and numerous accolades in that time, but a special place in the hearts of those who tuned in week after week. The whole cast brought their A-game, but at the end of the day, Allen was the centerpiece of "Home Improvement," to the point where one has to wonder if it could've succeeded without him.
Thankfully for those who enjoy the program, they'll never have to wonder what it would've been like sans-Tim Allen. Conversely, they can ponder how he would've approached the Disney roles he turned down to instead play Tim Taylor.
Allen turned down Turner & Hooch and Dead Poets Society for Home Improvement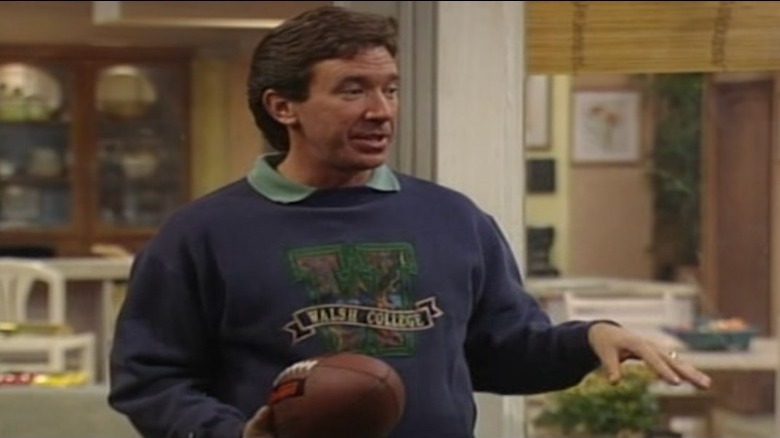 ABC
As recalled by Cheat Sheet, Tim Allen's stock was on the rise as the 1980s wrapped up, and everyone in Hollywood wanted to include him in their latest efforts. One such suitor was the Walt Disney Company, whose then-CEO Michael Eisner had taken a liking to Allen's comedy work and was eager to strike up a deal with him. Open to proposals, Allen heard Disney out before swiftly passing on the projects they offered him. What were these productions, you ask? Supposed television renditions of "Turner & Hooch" and "Dead Poets Society."
"I thought they got the wrong guy," Allen told the Los Angeles Times on the subject, revealing that Disney hoped he'd play either Detective Scott Turner in "Turner & Hooch" or John Keating in "Dead Poets Society." He adds, "They just said we could get you on the air now with that, and then maybe later," noting that he thought they were "preparing for failure" all along. Thus, he turned down their offers in hopes of getting "Home Improvement" off the ground instead, which Allen states "didn't sit well with anybody."
When "Turner & Hooch" and "Dead Poets Society" hit the big screen, Tom Hanks took on Scott Turner, and the late, great Robin Williams played John Keating. Both of their performances were excellent and remain fondly remembered all these years later, just like Tim Allen's portrayal of Tim Taylor on "Home Improvement." All things considered, everything worked out just as it should've.