At Least One Westworld Character Isn't Who They Appear To Be In Season 4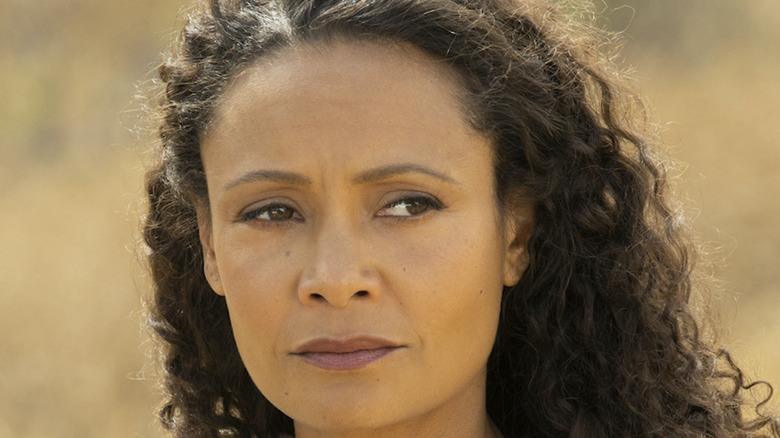 John P. Johnson/HBO
Viewers of "Westworld" should be used to surprises by now. The heady HBO original series has been keeping viewers on their toes since the debut of Season 1 back in 2016, presenting futuristic puzzle after futuristic puzzle for fans to figure out as they try to comprehend the show's meditation on consciousness, bodily autonomy, and the nature of reality. Trying to figure out what the show's upcoming fourth season, which premieres on the network on June 26, is a fool's errand — even with the benefit of a cryptic teaser arriving just one month before the premiere. In fact, the cast and crew of "Westworld" have made it a confirmed practice to remain as mysterious as possible while promoting the show.
That hasn't changed as "Westworld" Season 4 approaches, so it would probably be more notable if all the characters on the show were who they appeared to be, rather than the opposite. But we've nevertheless gotten some intriguing reports regarding the nature of the cast line-up, including new details about Evan Rachel Wood's role in the next chapter's proceedings. These details hint at some truly unexpected developments for the show. Longtime "Westworld" fans will probably continue to be baffled by what it could mean until the new season is finally released — but that's part of the fun.
Evan Rachel Wood and James Marsden are back — but there's a catch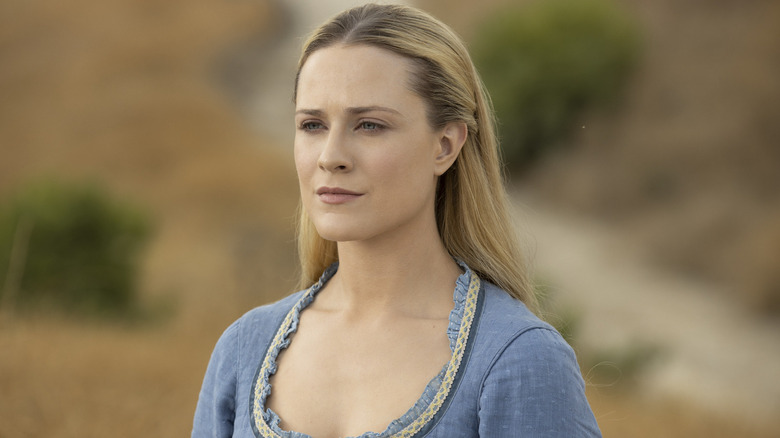 John P. Johnson/HBO
If you're caught up with "Westworld," you'll remember that Evan Rachel Wood's Dolores is dead by the end of the show's third season. Now, considering her character is more android than organic being, fans might assume that the recent confirmation from the 2022 ATX Festival (via Deadline) that Wood's return to the show means that Dolores is also somehow coming back. But you'd be wrong, according to show co-creator Lisa Joy as well as Wood. 
During a "Westworld" panel discussion that touched on Season 4, Joy confirmed, "Dolores is dead. But I really like Evan, and she's also kind of clinging, so I had to bring her back. We write a whole new character for her," said Joy at the ATX Fest "Westworld" panel. So who is Wood playing? That would be Christina, who Wood describes as "a normal woman living in a big city just trying to make it as a writer." She continued, "I was told that Dolores was meeting her rather tragic end in Season 3, so I had some convos with [co-creator] Jonathan [Nolan] and Lisa at the time about what that meant. They said, 'Yeah, you'll be back this season, and you'll look a lot like Evan Rachel Wood, but I'm not me.'"
If that's not confusing enough, James Marsden also made a surprise appearance at the panel, announcing his return to the show after being absent in Season 3. At the time of reporting, it's unclear who Marsden will be playing, but it seems unlikely he's reprising his Teddy role following the character's death in Season 2. Deadline's report states he's playing a mysterious gentleman on a date with Christina. Only time will tell what connection these characters have.