What To Expect From The Simpsons Season 29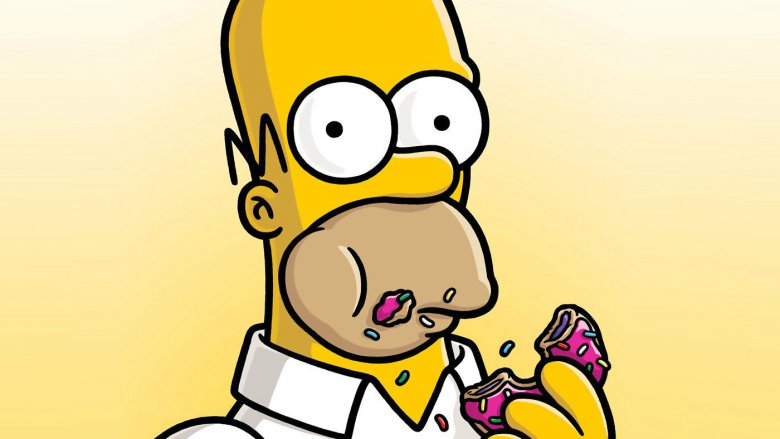 20th Century Fox
The Simpsons will return for its 29th season this fall, and if you're thinking that has to be some kind of record, you're right.
Entertainment Weekly has an extensive preview of the upcoming season, which will contain episode No. 636, which will surpass the CBS western Gunsmoke as the longest-running scripted primetime series ever. "It's a tribute to everybody that's worked on the show, and how hard they've worked," said executive producer Al Jean. "It used to be an unthinkable number and here we are! I don't even know if [the Gunsmoke producers and actors] were aware that they were establishing a record when they went off the air, or I don't remember anybody saying, 'Take that!' but we're beating it."
The season premiere, "The Serfsons," will pay tribute to fantasy movies and TV shows like The Lord of the Rings and Game of Thrones complete with a cameo by Thrones star Nikolaj Coster-Waldau. "It's a sprawling epic fanatsy episode that's worthy of a 9-hour movie trilogy—10-and-a-half hours after you count the extended edition," said executive producer Matt Selman. "Setting an episode in a fantasy world allowed us to tell a deeper, more emotional story that had huge surges of emotion and feeling but also is really silly. It has a lot of satire and asks interesting philosophical questions — and makes fun, pointed political commentary." 
The second episode of the season references Alison Bechdel's graphic memoir Fun Home. Lisa and Marge collaborate on a graphic novel about Lisa's life and "it becomes an unexpected hit and it takes Bi-Mon-Sci-Fi-Con, which is our version of Comic-Con, by storm," said Simpsons consulting producer Tim Long, who co-wrote the episode. "Everything is going great, but an eccentric theater director played by Martin Short turns it into a musical extravaganza, à la Fun Home, and ends up sewing chaos and driving a wedge between mother and daughter. Maybe, just maybe, those bonds can be repaired by the end of the episode, but tune in to make sure." 
Crazy Ex-Girlfriend star Rachel Bloom guests as a neurotic student psychologist. "The Simpsons send Lisa to her to deal with her neuroses because they're both loving parents and incredibly cheap," said Long. "It's her idea to get Lisa expressing her feelings through art therapy, which sets the whole graphic novel part in progress."
The annual Halloween episode, "Treehouse of Horror," will also deliver this season. "We have what I think is the scariest segment we ever did," said executive producer Al Jean. "I don't want to say more." It'll also have a 3D parody of Neil Gaiman's Coraline called "Coralisa," which features Gaiman as the voice of the cat. In another segment, Maggie will become possessed and The Exorcist star Ben Daniels will voice the role of the priest. "Maggie says, 'You're all going to die,' and Marge is excited," said Jean, "because it's Maggie first words." 
There will also be plenty of big name guest stars throughout the season. Daniel Radcliffe, who has already played the son of Dracula and a boy who enjoys falconry, will cameo as himself in an episode about Bart using Sun Tzu's The Art of War to destroy Homer. "They go to a Minecraft-like convention and Daniel is there wearing a costume," said Jean. "That's how people like him go to conventions without being seen, and Homer unmasks him, and he gets torn to shreds."
J.K. Simmons, Kevin Pollack, Bill Hader, Valerie Harper, Norman Lear, and Ed Sheeran also voice roles this season. Hopefully Sheeran's appearance goes over better than his cameo on Game of Thrones.
The Simpsons will return to FOX on Oct. 1.