Game Of Thrones' Nikolaj Coster-Waldau To Guest On The Simpsons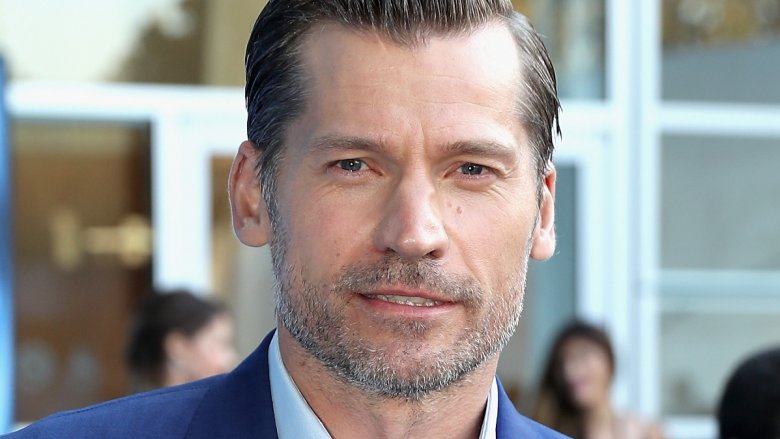 Getty Images
Winter is coming to Springfield. Well, sort of.
Entertainment Weekly reports that Game of Thrones star Nikolaj Coster-Waldau will lend his voice to an episode of The Simpsons in the upcoming 29th season. Coster-Waldau, who plays Jaime Lannister on the HBO series, will appear in an episode called "The Serfsons."
The Simpsons executive producer Matt Selman described the episode as "a love letter to the fantasy genre of books and movies and TV shows." Although details about Coster-Waldau's character are still top secret, Selman dropped a hint. "He plays a character not unlike Jaime. He has a surprising and sexy connection to one of the main characters." 
As for how substantial the role will be, Selman suggested that it could along the lines of a cameo. "The part is more Needle than Longclaw, but no less deadly."
The Simpsons has occasionally referenced Game of Thrones in the past, including a parody of the show's opening credits in a season 23 couch gag. Thrones co-star Carice van Houten also played the Dutch cousin of Milhouse three seasons ago, but Selman said there's definitely room for more of the Thrones cast in Springfield. "We would love to have all of them. Hopefully we don't wait too long before they're all killed," he said. "They're all terrific. Peter Dinklage has an amazing voice. We're just nerds who want to meet our nerd heroes."
The upcoming season of The Simpsons will also feature the voice of Ed Sheeran, who made a controversial cameo in the season 7 premiere of Game of Thrones. The show returns to Fox on Oct. 1.
Meanwhile, check out the untold truth of The Simpsons.