Why The Duffer Bros. Feared D&D Fan Backlash Over Stranger Things' Vecna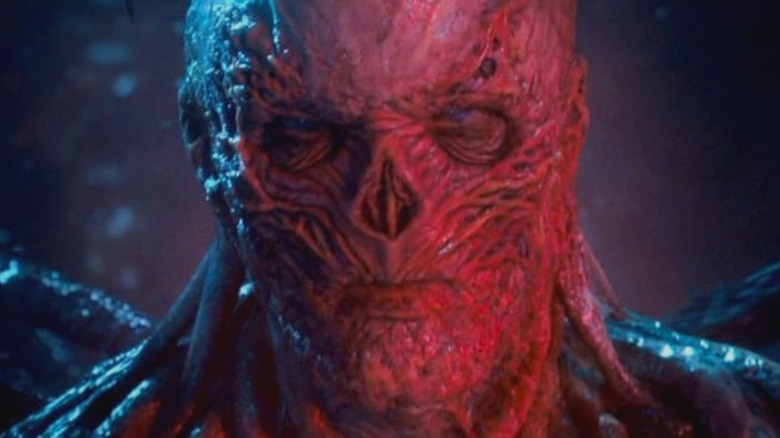 Netflix
Contains spoilers for "Stranger Things" Season 4
After years of waiting, the first part of "Stranger Things" Season 4 arrived on Netflix on May 27, 2022, to great fanfare. Die-hard viewers of the Matt and Ross Duffer-created series couldn't wait to get back to Hawkins, Indiana, and reconnect with Eleven (Millie Bobby Brown) and her fellow adventurous teenagers. However, if this batch of episodes has proven anything, it's that, per usual, their lives are not all fun and games. In fact, they have to once again put on brave faces and stand toe-to-toe with dark, dangerous forces, unlike anything they've encountered before.
The undisputed biggest threat facing the Hawkins gang in Season 4 is a creature known as Vecna (Jamie Campbell Bower): a terrifying entity native to the Upside Down who preys upon teenagers to grow in power, using his curse to drain their energy for himself. According to the leading minds behind "Stranger Things," this grotesque antagonist takes heavy inspiration from three iconic horror monsters, as well as the "Dungeons & Dragons" beast of the same name, keeping it in line with the show's overall love for the pop culture of decades long since passed.
Despite serving as a clear homage to a well-known "D&D" creature, the Duffer Brothers anticipated some backlash from fans of the game because of it. Here's why.
The Duffers messed with history a bit to make Vecna work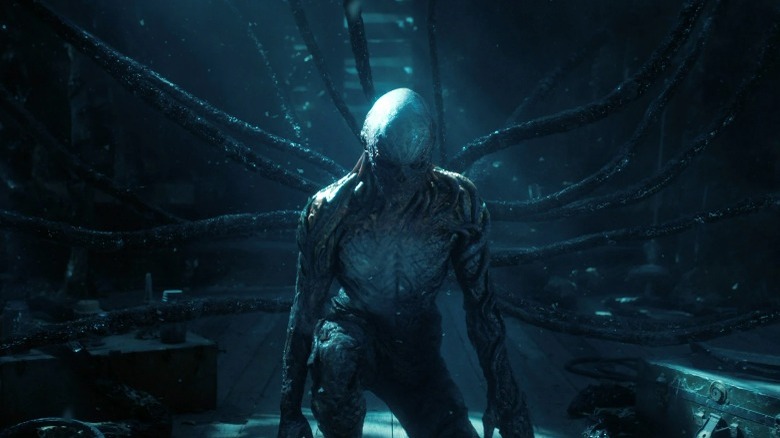 Netflix
In an interview with Tudum, the Duffer Brothers shed some light on the importance of "Dungeons & Dragons" throughout "Stranger Things" and explained how that throughline continues into Season 4. As a result, they touched on the Hawkins kids giving Vecna his name even though the character hadn't yet appeared in the tabletop RPG by that point in history. "We cheated a little bit, but we thought Eddie is so advanced — and the idea of Vecna did exist [in the lore] — that he could have brought Vecna back to life," Matt said, with Ross adding that they hope D&D devotees won't be upset with them.
In the real world, Vecna didn't arrive in "Dungeons & Dragons" proper until the 1990s, so seeing as "Stranger Things" Season 4 takes place in 1986, that is quite the jump. While it may irritate some, let's not forget that this is far from the first time that the show has messed with history for the sake of storytelling. After pointing out a cassette tape inaccuracy from Season 2, Redditor Dsahnpro opened the floor for discussion in a thread that uncovered loads more. From incorrectly referring to "Ghostbusters" proton packs by their given name to inaccurately-colored school bus roofs, "Stranger Things" clearly isn't all about keeping things authentic.
In the case of Vecna and all other minor details that "Stranger Things" gets wrong, it may catch you off guard, but if the story remains solid, then it shouldn't matter too much.