The Cobra Kai Actress You Likely Didn't Realize Had A Role In The Impractical Jokers Movie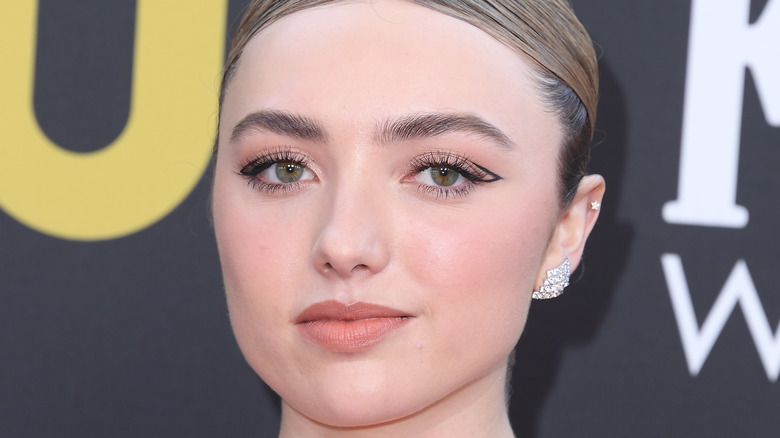 Steve Granitz/Getty Images
One of Netflix's biggest successes is its "Karate Kid" revival "Cobra Kai," which catches up with the characters from the original movies — including Johnny Lawrence (William Zabka), Daniel LaRusso (Ralph Macchio), and John Kreese (Martin Cove) — decades later. The series, which debuted as a YouTube original before moving to Netflix ahead of its third season, follows a new generation of karate students constantly battling between right and wrong. With four seasons under its belt and more on the way, "Cobra Kai" has proven to be quite popular with viewers thus far, thanks in part to its batch of new acting talent. 
2020 was a weird year in general, but particularly in the world of cinema. Production companies were not only figuring out how to make movies during a pandemic, but also how to distribute them when no one was going to theaters. One thing that did make it to the big screen that year was the long-running hidden camera show "Impractical Jokers." "Impractical Jokers: The Movie" wasn't a major success, and many critics didn't love it, as evident in the films 35% rotten rating on Rotten Tomatoes. However, it was a big moment for fans of the show, who have been following the pranks of Brian "Q" Quinn, James "Murr" Murray, Sal "Ja'Crispy" Vulcano, and Joe Gatto since the show debuted in 2011. If you rewatch the film closely, you'll notice several cameos from celebrities like Paula Abdul, Jaden Smith, and Joey Fatone (via IMDb). However, one of Netflix's "Cobra Kai" stars also had a small role.
Andrea Andrade had a one-liner in Impractical Jokers: The Movie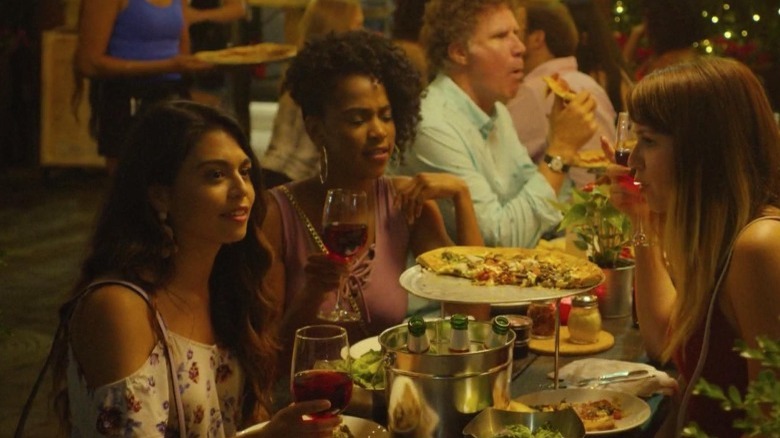 TruTV
Andrea Andrade, who portrayed Sara in the third episode of "Cobra Kai" Season 2 and has had roles in "The Conjuring" and "The Suicide Squad," made a brief appearance in the Miami restaurant scene of "Impractical Jokers: The Movie." 
If you haven't seen the second season of "Cobra Kai" recently, here's a recap. Eli (Jacob Bertrand) and Demetri (Gianni DeCenzo) are on the beach playing volleyball when Sara, a pretty stranger, wanders up and notices their Cobra Kai towel. She asks if they were the guys who won the All Valley Karate tournament, and Demetri does his best (which is horrible) at trying to stay cool. Even though he wasn't actually in the competition, he proudly acts as though he did. 
As for the "Impractical Jokers" appearance, Andrade delivers a memorable one-liner about Murr's demeanor in the film. He is shown wandering down the street, upset and alone while the other three guys are at a VIP party. He passes a restaurant, where one woman recognizes him from "Impractical Jokers." That's when Andrade delivers her small but mighty funny line. "No, he looks too sad and lonely," she quips. Weirdly enough, Will Ferrell also makes his brief cameo in the same scene, so you have to be watching closely to catch the "Cobra Kai" star.