Raised By Wolves Fans Just Got Shockingly Bad News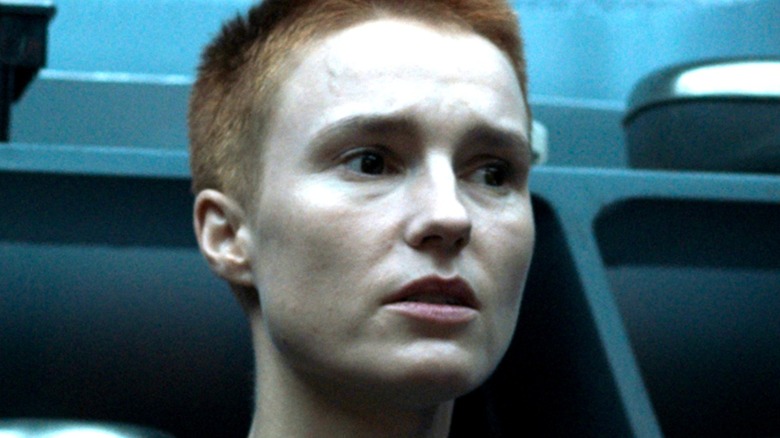 HBO Max
Over the course of two seasons, "Raised By Wolves" has gained a loyal fanbase. It's little wonder why — the show's premise was highly original and engaging. The story of two androids fleeing religious conflict, attempting to raise human children and rebuild civilization, makes for a story that brings all of science fiction's most epic and existential tendencies to the forefront. Add in rich visuals, frequently mind-bending plot developments, and Ridley Scott's presence as executive producer, and you have all the elements of a well crafted sci-fi show.
This isn't to say that "Raised By Wolves" hasn't hit its share of road-bumps. Though the first season, released in 2020, gained overall solid praise from critics -– currently holding a very respectable 74% percent on Rotten Tomatoes –- some of the show's creative decisions and grand ideas were, in the words of RogerEbert.com's Nick Allen, "polarizing." Reviews for the second season improved markedly, garnering an 86% approval rating.
Still, the series' future always seemed to be in limbo, particularly with the machinations of HBO Max parent company WarnerMedia's sale and merger with Discovery churning in the background. Now, finally, the decision has come down.
HBO Max is dropping Raised By Wolves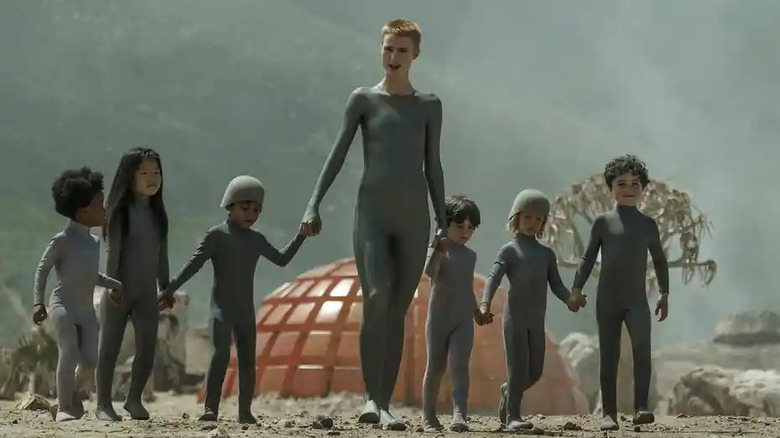 Coco Van Oppens/HBO Max
According to Variety, HBO Max has decided not to move forward with a third season of "Raised By Wolves." "While we are not proceeding with a third season of 'Raised by Wolves,'" a statement from the streamer reads, "we are beyond grateful to the stellar cast and crew, our creators Aaron Guzikowski, Ridley Scott, David W. Zucker, and the entire team at Scott Free Productions, for their beautiful artistry and unique ability to immerse fans into the world of Kepler-22b."
This kind of praise, though not uncommon when a show is canceled, will surely be a source of frustration and confusion for fans. Highlighting this frustration is the fact that "Raised By Wolves" was so quickly renewed, with the streamer itself stating that the show was its best performing original content since the launch of HBO Max.
This is not to say all hope is lost. After all, this is an era when canceled sci-fi shows are quickly picked up by other platforms. At least one cast member seems to be hoping for a "The Expanse"-style Hail Mary. Abubakar Salim, who plays Father, tweeted a thread urging fans to show their support for the show, with the hope that Scott Free will have leverage shopping the project around elsewhere.