Whatever Happened To HeartPup After Shark Tank?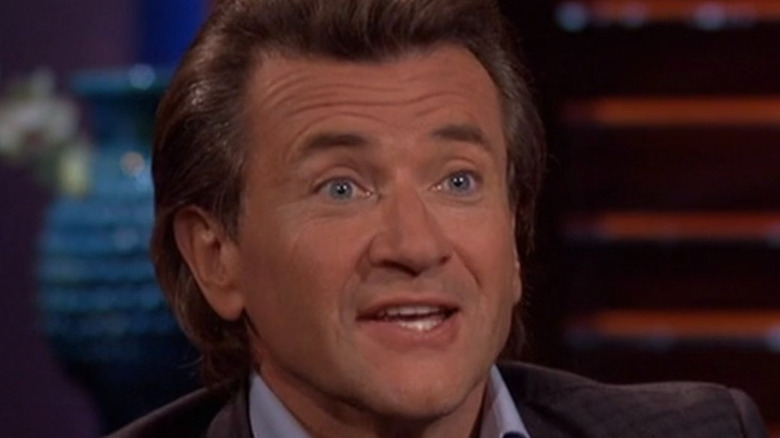 ABC
The ABC reality series "Shark Tank" has been making dreams come true since 2009. The idea sounds simple enough: Entrepreneurs from all walks of life get the chance to present their business and product concepts to a panel of wealthy investors known as "sharks." If the investors like the idea, they buy into it. But in that simple concept, a wealth of complications are birthed. Impressing the seasoned sharks is probably harder than getting an actual shark's mouth off your leg. Are there proven sales? Is it too niche or too easy to copy? Does the business make a good profit with solid margins? Is there a feasible plan for expansion? Are the people running it easy to work with? And probably most importantly, is it even a good concept to begin with? It takes a person with guts to enter that room and make a pitch.
One of these brave, fiery individuals is Anastasia Balyura. Appearing on Season 6, Episode 3 in October 2014, Balyura stepped forth to present her functional yet fashionable creation, HeartPup, a small dog carrier that doubles as a stylish scarf sling. While it didn't win over every shark, Balyura would strike a deal at the end, walking out with a reality that countless others only dream of. But with the episode having come out so long ago, one has to wonder, how is HeartPup doing today?
How Anastasia made the sharks roll over for HeartPup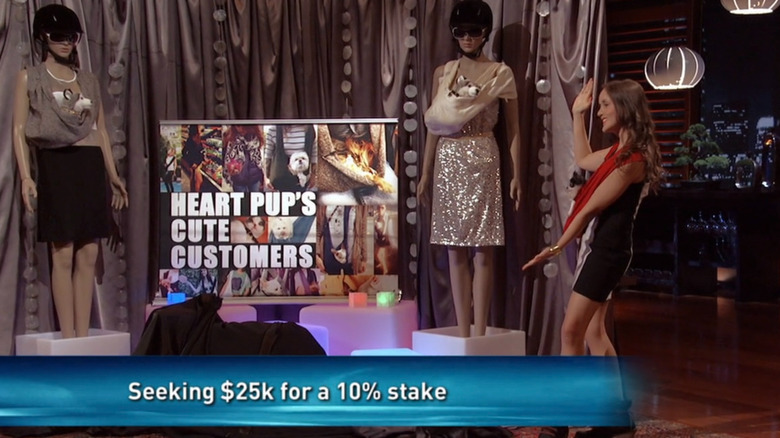 ABC
Anastasia Balyura, a law student with a sense of fashion, had an issue — how to carry her hefty textbooks and her chihuahua, Trixie. So in July 2013, she invented and patented HeartPup. Made out of breathable Italian cashmere, the carrier features pockets and straps to contain any active pups. Between launch and her appearance on "Shark Tank," she sold over 980 units at $138 each, raking in $135,000 in less than a year. To top it off, her cost of production is kept low, with the combined cost of the materials and production only adding up to $16. One of the show's main sharks, Daymond John, goes as far to exclaim, "Those are the best margins I've ever heard!"
She comes on the show asking for a $25,000 investment for a 10% stake in the company, intending to expand production and receive help on decisions. Several of the sharks drop off. Even though they admired her efforts, many feel that her high prices would deter the product from reaching a mass audience. Daymond makes an offer, putting $50,000 for 40% on the table. It turned out to be a fortune bit of timing, as Daymond was looking to invest in pet products at the time. The known animal lover would continue his involvement within the pet industry, even joining PETCO's Board of Directors in 2017. 
Balyura takes it and excitedly leaves, ready to set off on her new venture. And where has that taken her?
HeartPup has been okay at best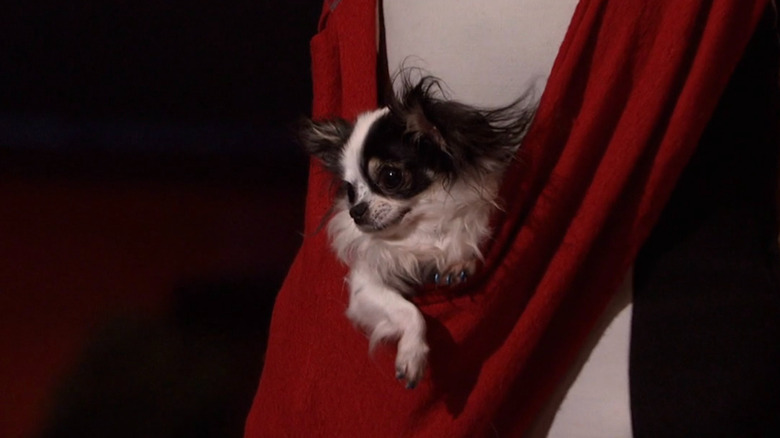 ABC
As with many products featured on the show, HeartPup received great exposure after its airing. It was featured in publications such as Bustle and Teen Vogue. It has a strong social media presence as well, with over 11 thousand Instagram followers, where they post models and customers showing off their precious pups using the product. The products themselves can be found on the company's official website, which often runs special sales, but features a strict no-return policy. This, combined with the high prices, has lead to some backlash over the company. On Shark Tank Shopper, reviews were largely harsh, with a 2.41 star average rating out of 22 reviews. One customer complained about the product taking three months to reach them, as well as the poor quality of the product and lackluster customer service, saying, "HeartPup is a BIG MESS and I am surprised it is not already shutdown." 
The business has remained mostly quiet otherwise. It seems as though many of the sharks' predictions weren't far off. While the product isn't failing, the combination of its still-high prices and the no-return policy have hasn't exactly made it one of the show's booming success stories. At the very least, we can mark this off as one of Daymond's safer investments, one that keeps enough tails wagging to make it a worthwhile venture.