The Major Rule That Everyone Broke On The Set Of Avengers: Endgame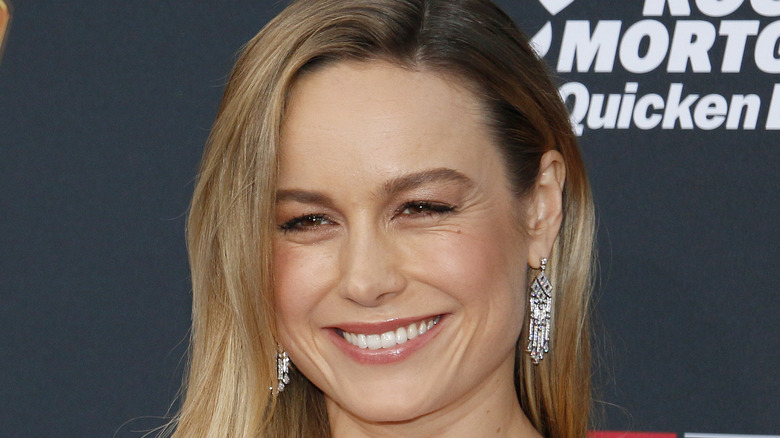 Tinseltown/Shutterstock
Marvel Studios just keeps getting bigger and bigger, especially now that they've forayed into television. While "Moon Knight" and "Ms. Marvel" are the talk of the town, fans of the Marvel Cinematic Universe still fondly remember the Phase 3 days, which wrapped up with "Avengers: Endgame" and "Spider-Man: Far From Home" in 2019.
"Avengers: Endgame" could arguably be dubbed the biggest film in world history, thanks to its stacked cast and ever-persisting impact on pop culture — to say nothing of how the movie's release wrapped up a decade's worth of storytelling in the MCU, and served as a sendoff for beloved characters like Iron Man (Robert Downey Jr.) and Captain America (Chris Evans). The film went on to gross over $2.7 billion worldwide (via Box Office Mojo), briefly eclipsing "Avatar" as the highest grossing film of all time (via CNBC).
Because "Endgame" was such a large production, certain rules had to be put in place to pull it off. While most rules seemed to be taken seriously, there was one rule on the set of "Avengers: Endgame" that pretty much everyone ignored, which — if something had gone wrong — could have seriously put the film's production in jeopardy.
Actors weren't supposed to use their phones on the Avengers: Endgame set, but...
Marvel Studios is known to shoot fake scenes and create mock scripts to throw leakers off the scent of anything real (via Games Radar). In fact, Robert Downey Jr. was the only actor to have read the full "Avengers: Endgame" script (via Rotten Tomatoes). Beyond that, there are over a dozen strict rules that actors in the MCU have to follow. While speaking with Jimmy Fallon (via Insider), "Thor" star Chris Hemsworth revealed that Marvel has a rule regarding the use of cellphones on set, which he ultimately ended up breaking. 
Thor wasn't the only Avenger to ignore the mandate. Taking to Twitter, Hulk star Mark Ruffalo shared a behind-the-scenes snap of Black Widow actress Scarlett Johansson, Hawkeye star Jeremy Renner, and Rocket Raccoon motion capture artist Sean Gunn scrolling away on their phone in-between takes while a bemused Don Cheadle stares off into the distance. The caption aptly read: "More proof we took the 'no phones' rule to heart while on the set of #AvengersEndgame."
Star-Lord actor Chris Pratt filmed a video of the ensemble cast on the "Endgame" set, which featured stars like Robert Downey Jr. and Chris Evans. Pratt ended his video by saying filming was "really illegal." Pratt's caption echoed similar sentiments, acknowledging how he broke the rules: "Nobody was allowed to film anything on their phones... No rule was going to stop me from seizing this once in a lifetime opportunity to capture this collection of stars..." Another Chris who broke the rule was Evans, who cheekily shared a rule-breaking video, days after the film was released.